NOTE: All content included in these blogs is subject to change, as the game is still under development.
Hello Heisters,
In this month's dev blog, we'll give you a bit of an introduction to our team and touch on some of the changes we've implemented since the beta! 
Our Crew
With such a beloved game like PAYDAY, we knew we needed an experienced team that could not only build a great shooter on mobile but could understand what truly makes PAYDAY special. The team has been built from the ground up with this in mind as we brought in developers passionate about bringing PAYDAY to mobile, some of which have hundreds of hours playing PAYDAY 2. Altogether, the dev team has grown to 10 Programmers, 7 Artists, and 3 Designers, all currently based in Canada, with a diverse range of backgrounds and experience working on some highly successful mobile titles.
As the gameplay evolves, we are playtesting regularly as a team and have also started sharing builds with Starbreeze to get first-hand feedback from the PAYDAY dev team. Leading up to release, we also plan to share early builds with our community partners and content creators to get their candid and honest feedback and let them share an early inside look with all of you.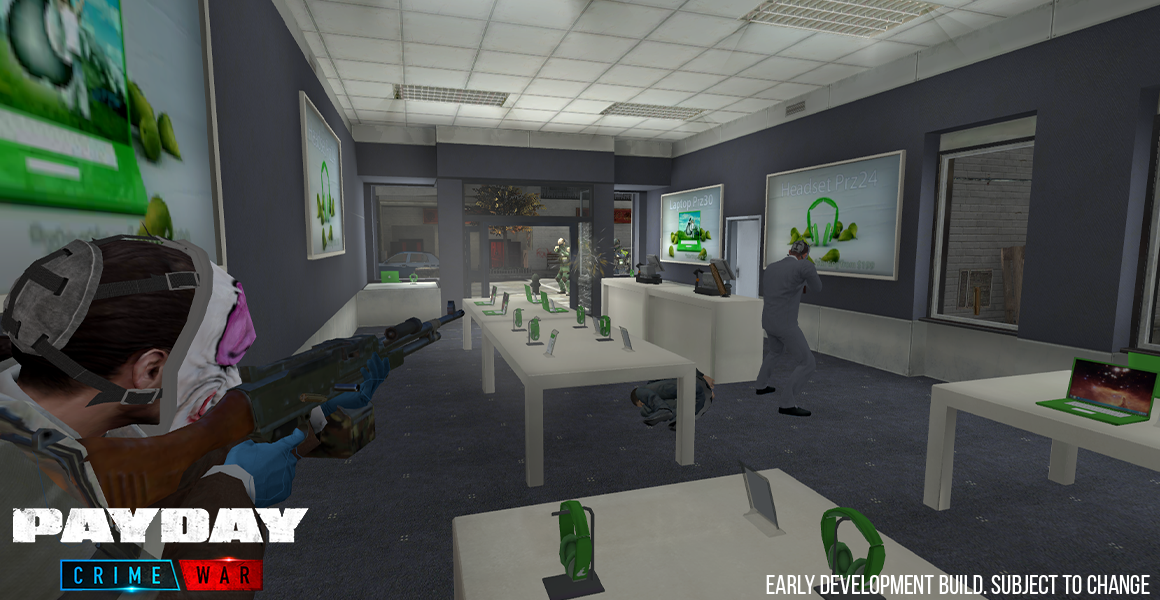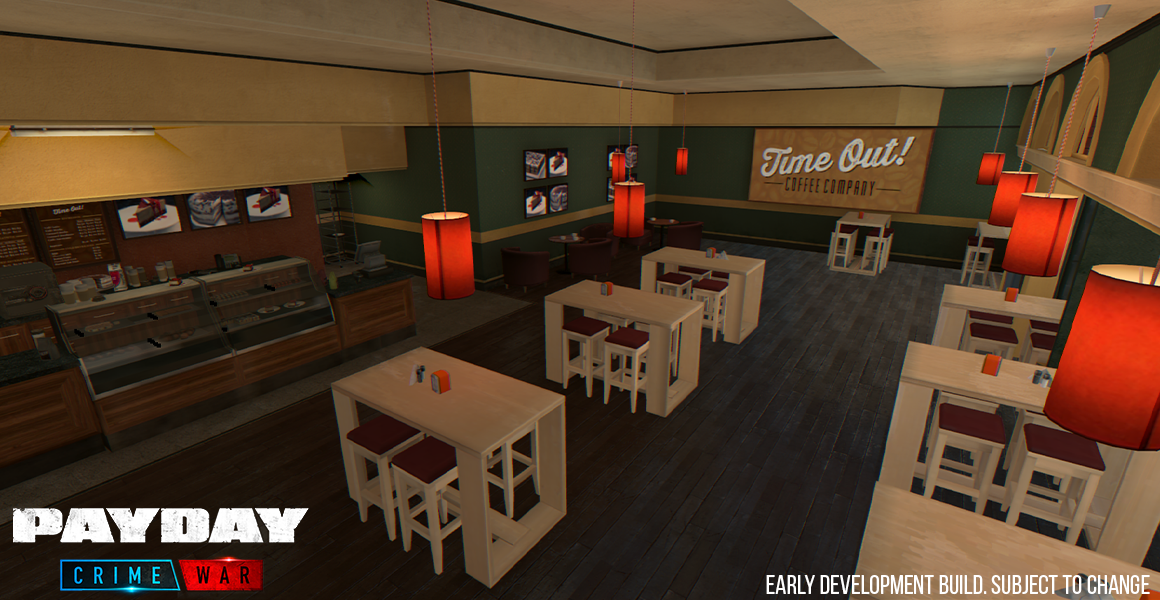 Game Modes – Beta Learnings
During the closed test in December, participants were able to try our new Cash Grab PvP mode, which saw two teams of 4 heisters go head-to-head to steal more cash from their opponent's safe. Thanks to player feedback, we made a number of improvements to address technical and balance issues reported. Some of the changes we've made include, but are not limited to:
Fixed matchmaking system to prevent matching against bots
Fixed networked player controller to prevent falling through the map or drifting through walls
Reduced input latency
Fully revamped interaction system
Added a second safe location for each team to prevent camping one spot
Improved weapon handling and sight alignment/visibility
Improved enemy and teammate health bar visibility
Improved on-screen feedback when teammates are down and can be revived
Improved character movement, reloading, and death animations
Added feature to fully customize the layout of your HUD buttons and elements
Balance pass of all weapons, heisters, and abilities
Balance pass of bleed out and revive times
New PvP maps are in the works
We have some exciting plans for different objective-based PvP game modes to promote strategic and cooperative gameplay within your crew.
Our goal has been to build a strong gameplay foundation from which we can continue to add new modes and features over the game's lifetime. At launch, the number of PvP modes and maps will be limited, but we will continue to add new modes and maps to keep things fresh and fun through regular free updates. As we plan for the future, we will continue to collect player feedback and suggestions along the way.
Want to give us feedback? Feel free to reach out on our Discord Server: https://discord.gg/paydaycrimewar
Let's do this, Heisters!