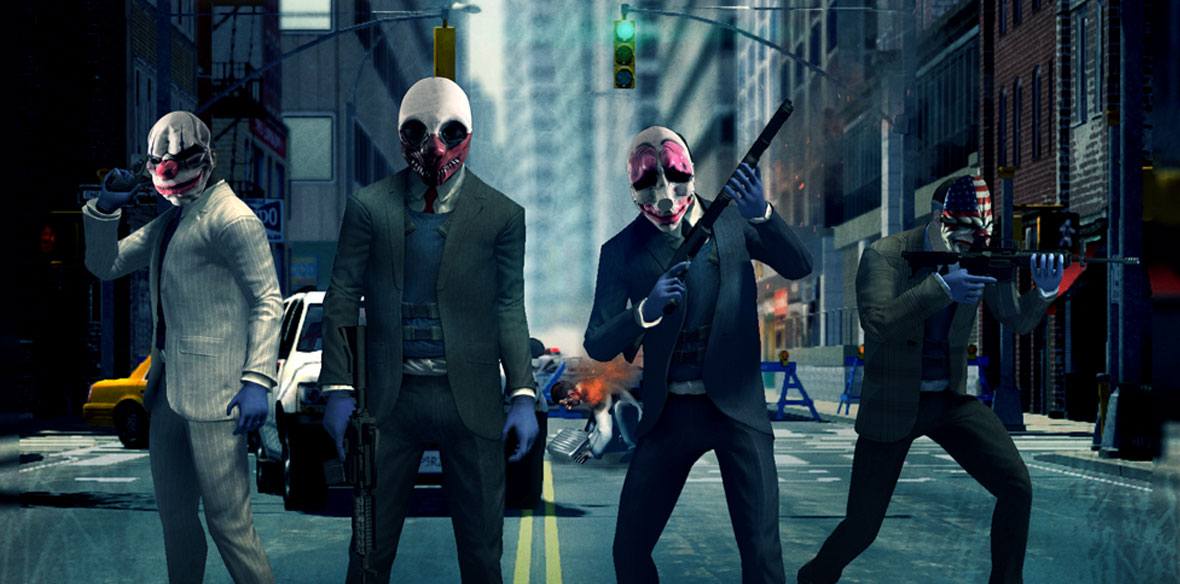 Rob banks… with your friends!
Take on the role of a hardened criminal and execute daring heists in banks, casinos, gang hideouts, and more. Choose your strategy - do things quietly and make sure not to leave a trace, or blast your way to riches against waves of some of the toughest cops in the US.
Up to 4 players can play together cooperatively online. Or you can play solo offline, filling up the rest of your crew with customizable AI teammates.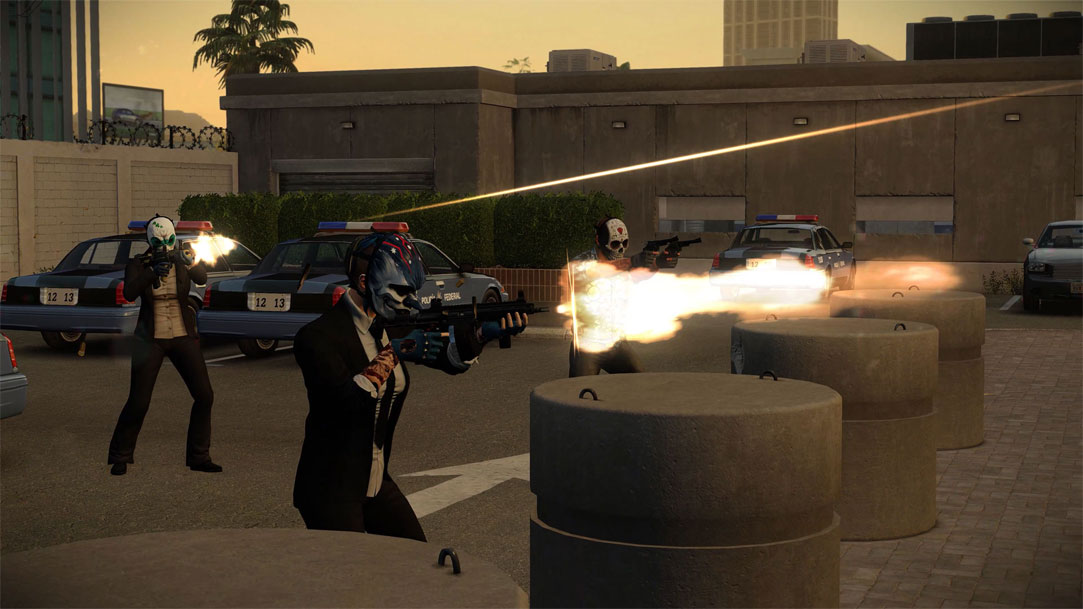 10 Years of Updates
Since its release in 2013, PAYDAY 2 has had hundreds of updates - adding new heists, playable characters, weapons and other content as well as new game features and improvements.
Our vibrant and passionate player community, counting in the millions, has also contributed enormously with suggestions, ideas, and content posted on the steam Workshop.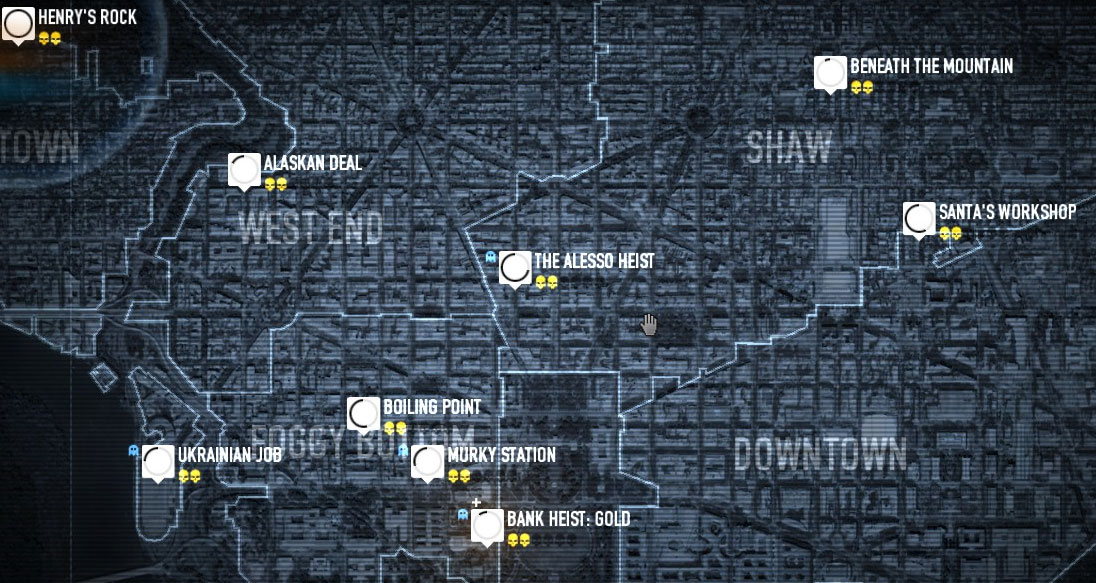 Find Heists on Crime.Net
The Payday Gang obtains their contracts via CRIME.NET, an ever-changing list of jobs posted by underworld figures, where you can browse to find the kind of heist you're most interested in. Filters allow you to search for specific heists or types of heists, and well as filter for difficulty.
The targets come in a variety of shapes, from small branch banks to fancy casinos, art galleries, jewelry stores, skyscraper penthouses, port warehouses, military bunkers, luxurious yachts, and even a moving train!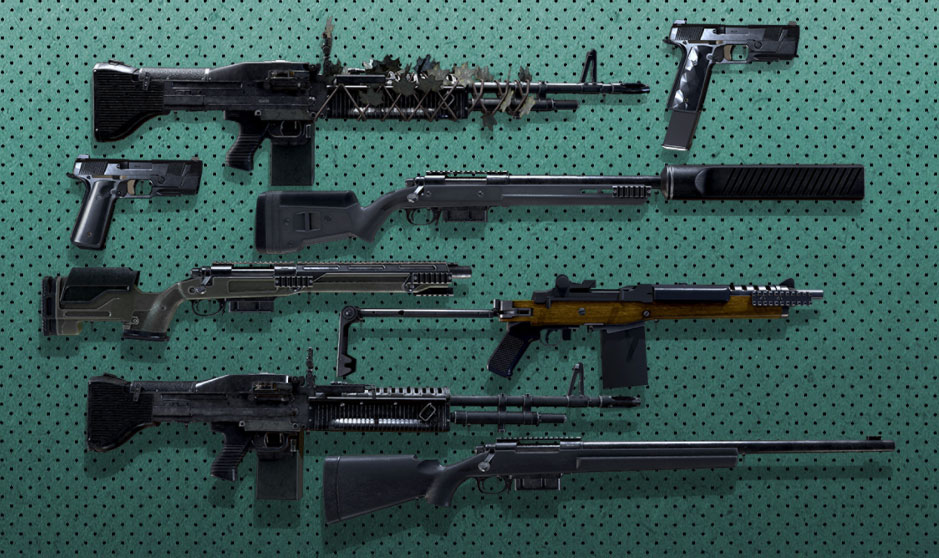 Guns Guns Guns
Every serious bank robber needs to have access to sufficient firepower, and in PAYDAY 2, you'll get tons of it! Including pistols, submachine guns, assault rifles, sniper rifles and even machine guns and flamethrowers!
Every weapon can be customised with modifications such as grips, scopes and sights, and you can make a weapon truly stand out as your own with custom weapon colors and skins.
There's also a plethora of melee weapons available for when you want to get up close and personal.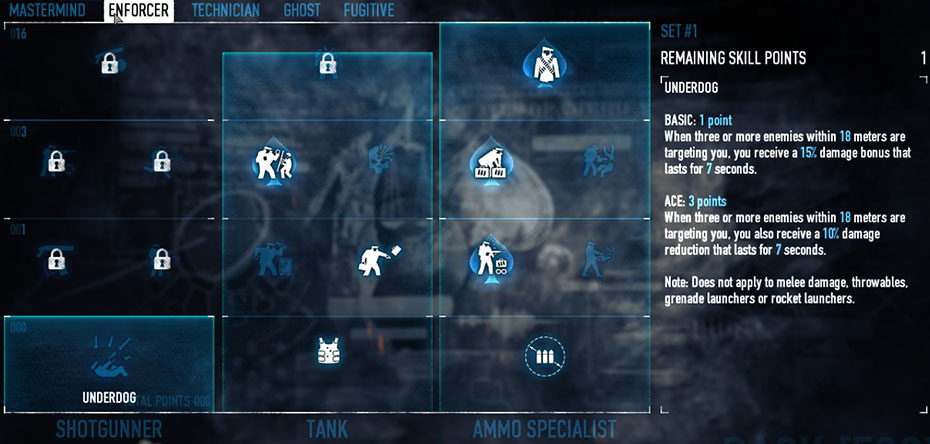 Deep Character Customisation
Pulling off successful heists will level up your player profile, unlocking skill points that you can spend on acquiring specialist skills. These skills can have a variety of effects including, for example: enhancing a certain weapon choice, strengthening your armor rating, or improving your stealth gameplay. Additionally, you can select and level up perk decks for extra buffs.
Selecting the right tools and weapons to suit your preferred playstyle or the next heist target adds the final layer of gameplay customization. The combinations and possibilities available to you in PAYDAY 2 are nearly endless.
You can save your favourite loadouts in order to quickly switch between and equip them before starting a heist, so you're always prepared when it's time to mask up.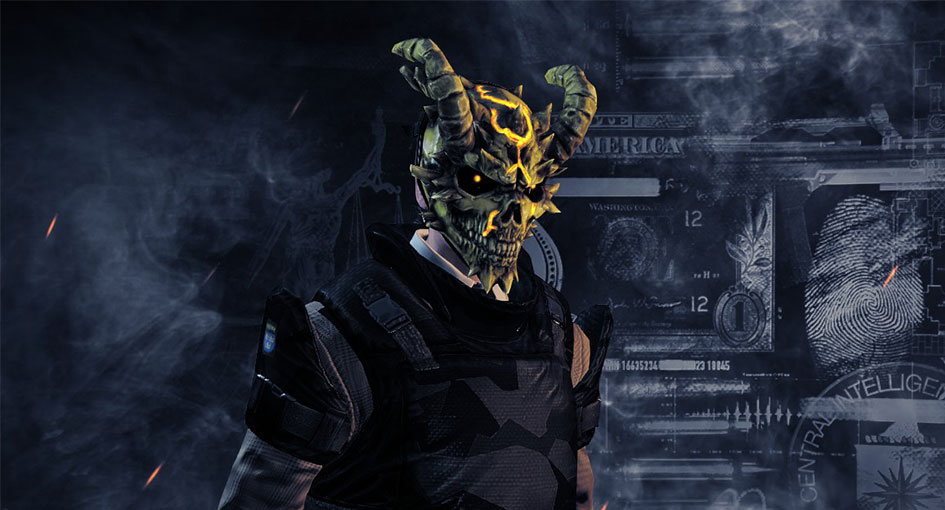 Get your PAYDAY and look good doing it
In PAYDAY 2 you're able to truly make your character your own. Choose your favourite character, pick an outfit for them, pick a mask and customise its appearance, and add your chosen weapon and armor skins - and there's your unique heister!
There's a large variety of cosmetic items in the game, and they're unlocked progressively through random drops, achievement rewards, community events, free game updates, or from owning DLC.
Make sure those cops know you mean business with a single glance.