December 21, 2022 8:49 pm
NOTE: All content included in these blogs is subject to change, as the game is still under development.
Hello Heisters!
What a year! 
As we close 2022, we want to reflect on how far PAYDAY Crime War has come. 2022 has been an awesome year for the team and we're excited for what 2023 has for us and PDCW! 
BEGINNING THE YEAR
Following the successful PVP Beta test in Dec 2021, the team began reviewing all the valuable player feedback and data to prioritize and address common requests and concerns. A major focus of that effort was to improve matchmaking times, network stability, and performance. The team also made a number of improvements to the PvP gameplay to improve the overall feel of the weapons, movement, and controls. This includes adding the ability to completely customize the layout of your HUD to your liking.
 
With a solid shooter gameplay foundation established, the team then began development of the PVE heist gameplay, the quintessential PAYDAY experience. This included recreating some classic PAYDAY maps, each with randomized elements, and stealth gameplay mechanics to allow the player to go in silently or guns blazing. A lot of effort was put into AI behaviors of civilians, guards, and SWAT to make sure things were challenging, but especially fun and intuitive. Translating a traditional PC heist for mobile gave the team many things to consider: timing of missions, screen size, interaction mechanics, map layouts, how to scale difficulty, number of enemies, etc. Many of the prioritized features were based on community feedback and suggestions during the PvP Beta, from surveys and Discord discussions. The team's goal has been and will continue to be to develop a heist experience that is faithful to Payday 2 and guided by community input.
SPRING
As the team continued to add new heist content to play, development began on the game's overall progression systems and economy. Like PAYDAY 2, the hope is to build a strong community of Crime War players that continues to grow for years to come. That means the game needs to have a progression system that can keep rewarding and challenging players long-term. Just like the gameplay, the team will continue to make adjustments and additions to the game's economy based on community feedback and player data.
SUMMER
Each week, the team would hold internal playtests to check out the progress that was being made, make sure the game was running smoothly, and ask two important questions: "Is it fun?" and "Is it PAYDAY?". These playtests helped the team identify areas for improvement as they adjusted heist difficulty, pacing, feedback, and objective clarity, all in an effort to improve the user experience. Much of the game's menus were also updated to try to make things easier to understand and use.
FALL
As the scheduled Early Access approached, much of the team shifted to focus on finding and fixing bugs, optimizing the game's frame rate and memory usage, and general polish. In October, the game was released in Early Access in the Philippines, which marked a huge milestone for the team. We've been blown away by the enthusiasm of our players who have been able to play and share feedback. With this information, the team is focused on refinements to the gameplay and additional content so the Early Access can be expanded to more countries. Stay tuned for future announcements once we have more information available.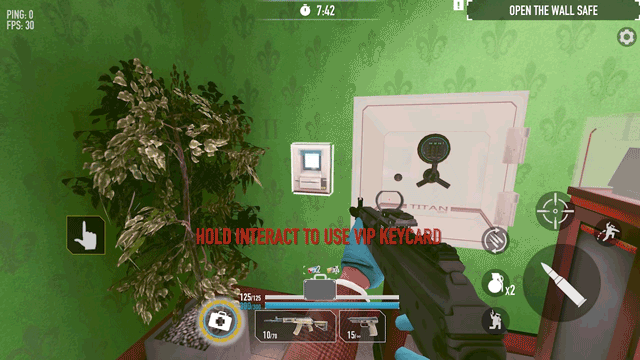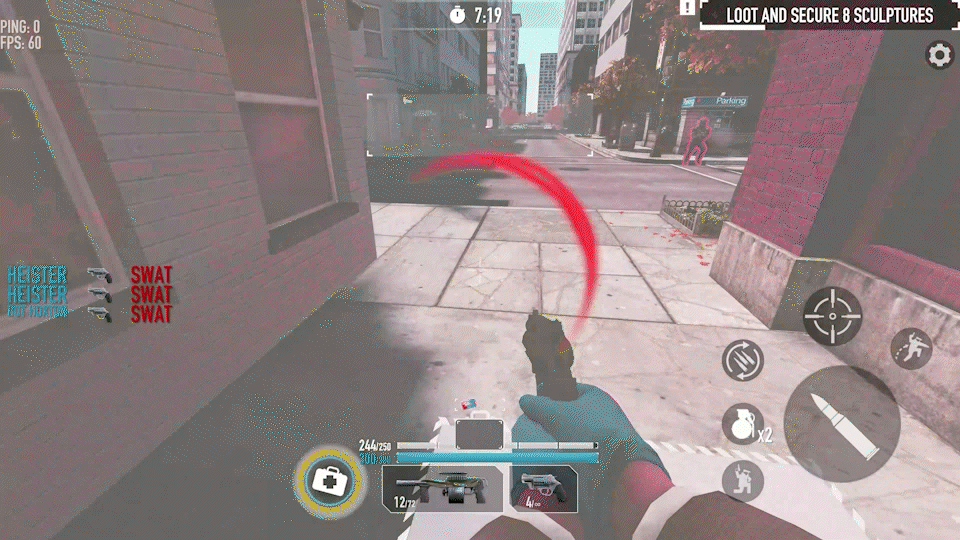 INTO THE NEW YEAR
2023 will be an exciting year for PAYDAY Crime War. 
Here's a sneak peek at what we have planned for future updates:
New maps, more heists
New Heisters
New weapons
PVP Updates
AI improvements
and much much more!
MESSAGES FROM THE TEAM
Some of our team members wanted to share their thoughts from the past year! 
The game has really transformed since feedback from the beta. Now that we're in soft launch, I'm looking forward to hearing from players so we can continue to change the game for the better. There are still very significant changes coming. The challenge of translating PVE missions to mobile has been a lot of hard work. However, it has been very rewarding to begin seeing the core game loop of PAYDAY introduced into the game. Starting as a PVP-only project, I think it's impressive that a team as small as ours has been able to pursue this direction and push the boundaries of PVE gameplay in mobile gaming. There's still so much left that I'd like to see in the game. I'm excited to see where the project will be after another year. – Paul
It's been a great year, working with the team with many of us being passionate fans of the PAYDAY franchise. The game has really come a long way since the PvP-only beta we had at the end of last year, and now that it's in soft launch and we're starting to get feedback from our players, I see the game getting even more great improvements and evolution on the horizon. We still have a lot of fun gameplay and mechanics coming, and I'm excited to be working on helping bring the classic PAYDAY heist feel and features to mobile. What I am most looking forward to is being able to interact with the PAYDAY community more, see what our players love, join discussions on how we can continually improve the fun and heisting shenanigans our game delivers, and just seeing how the game has grown by this time next year. Thank you all for the support, encouragement, and enthusiasm..
And who knows, maybe some of you will see my fellow Devs or me joining your crew for some Heists or participating in the Crime War right alongside you, as we're enjoying playing the game as much as we are developing it. Keep those helmets flying! – D.B. Cooper
Another year already? Time sure does fly. The team has been working vigorously to provide the amazing experience that is PAYDAY onto mobile. We know your feedback comes from your love of the franchise and hope our passion for PAYDAY comes through as it continues to evolve. I personally cannot wait to join your crew and tackle Heists and PvP matches. Apologies in advance for getting caught and starting loud mode. Have a happy New Year. – Cam
FROM ALL OF US AT POPREACH GAMES, THANK YOU FOR THE AMAZING YEAR! WISHING ALL HEISTERS A HAPPY AND HEALTHY HOLIDAY SEASON!
SEE YOU IN 2023!