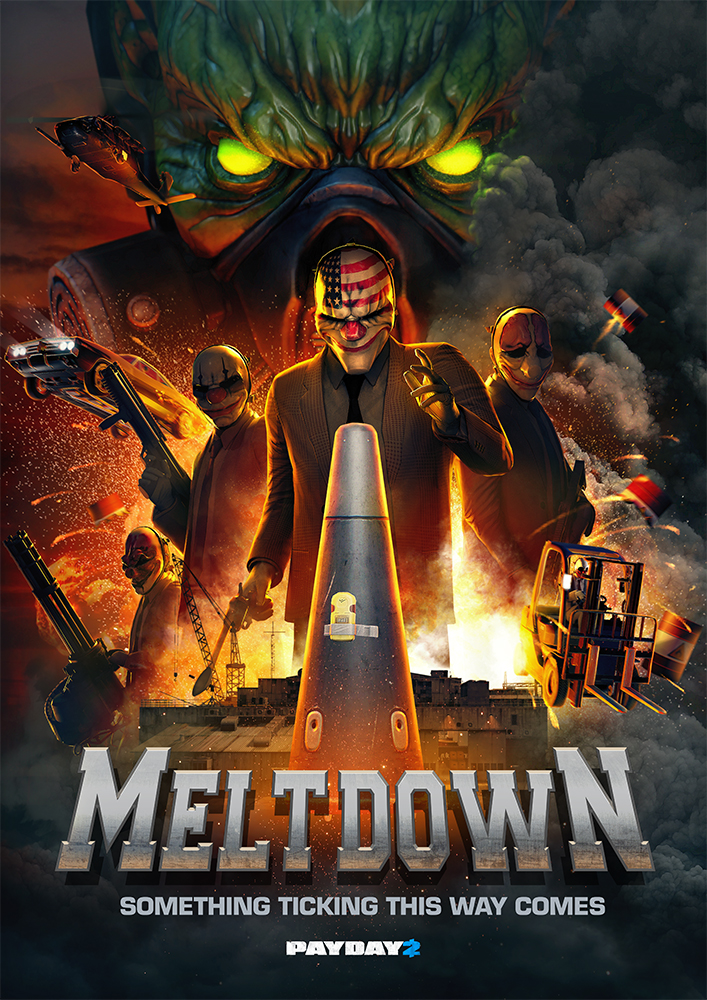 [www.paydaythegame.com]
Heisters!
Do we got news for you. Update 67 is coming tonight and it will include a ton of stuff! Rather than trying to fit all of it here, we've made a really suave looking website that you should check out here:

https://www.paydaythegame.com/games/meltdown/
What's going live later today?
We are going live with the free Meltdown Heist

We're permanently reducing the price points for 16 months worth of DLC as well as the base game and bundles

We are going live with the OVERKILL B-Sides Soundtrack DLC

We're going live with the stability fixes and the new XP system as a part of update 67

The update will go live later today – Stay tuned!

Andreas

OVERKILL – a Starbreeze Studio.
Via: Steam Community