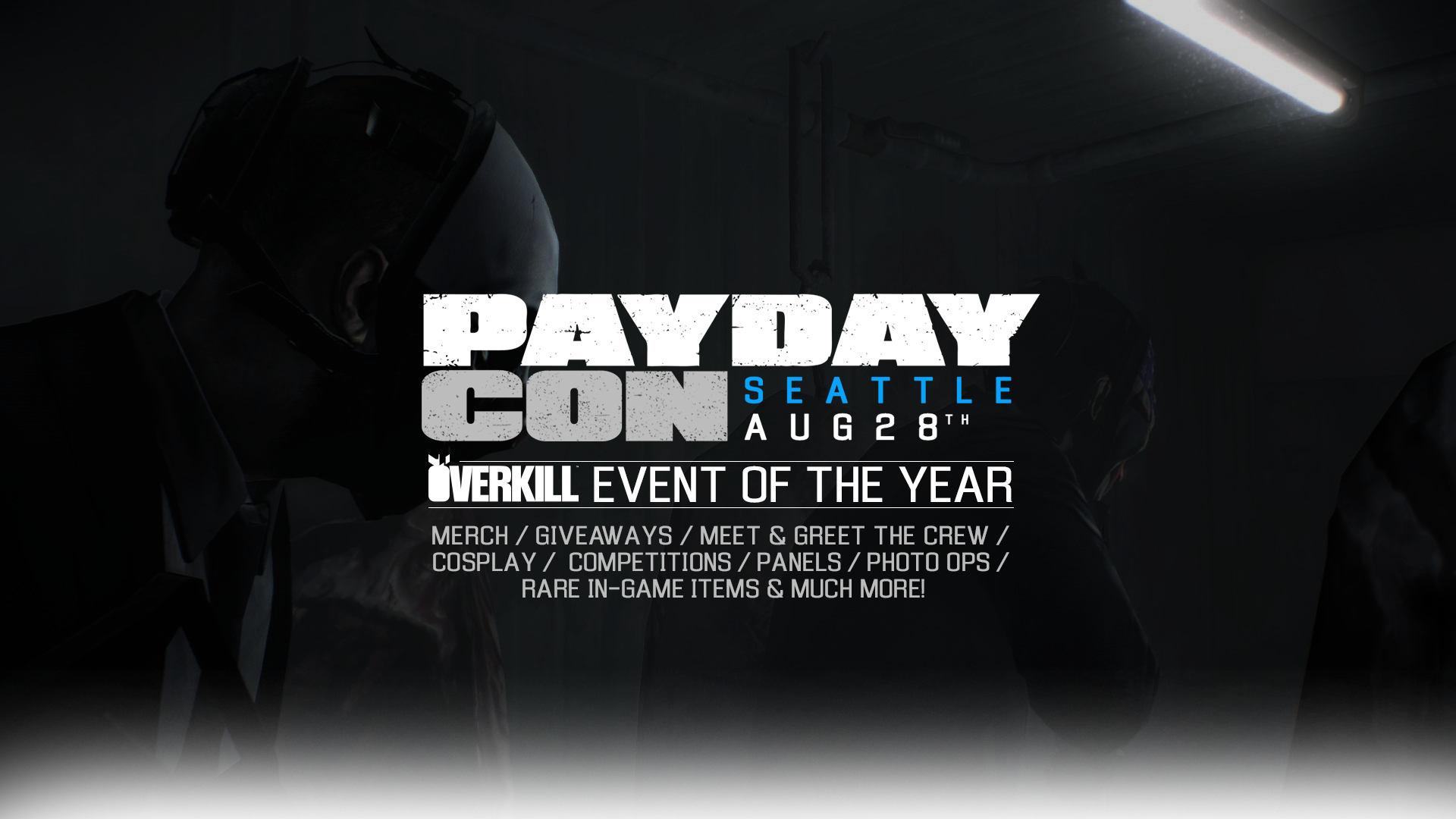 [overkillsoftware.com]
Heisters,
PAYDAYCON 2015 is happening! By popular vote, the first ever PAYDAYCON is happening in Seattle, WA on the 28th of August.
The event is free on a first come, first serve basis.
Read all about the event here: www.paydaythegame.com/PAYDAYCON2015
We hope to see you there!
Almir

OVERKILL – a Starbreeze Studio.
Via: Steam Community