December 25, 2015 10:20 am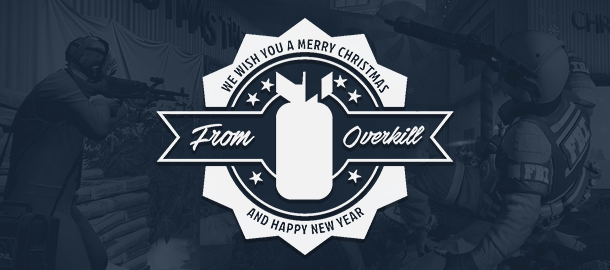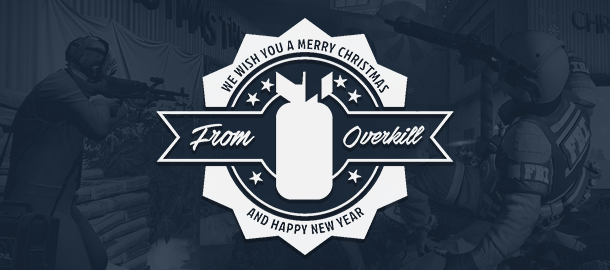 Heisters,
We hope your taking care of yourself and your loved ones during this festive part of the year.
Just three things we want to mention before we go into the new year.
Chains Holiday Special
Last Bullet Visiting OVERKILL
https://youtu.be/xFRkO9_hqFw

Last year we invited Tatsuto from Last Bullet to talk to us about modding in PAYDAY 2 together with Olipro, the creator of HoxHud.
This year, we flew in Last Bullet members Tatsuto, AJValentine, Great Big Bushy Beard and Vicious Walrus to sit down with us and talk modding once more.
We also had a surprise in store for them…
Check out Last Bullet's Youtube here: https://www.youtube.com/channel/UCTei39uMuEB6blTk7fnFvMA
Check out Last Bullet's website here: http://forums.lastbullet.net
Volunteer Moderator Giveaway!
Our PAYDAY 2 Volunteer Moderators are curently doing a big holiday giveaway here on the forums and on the Steam gifts website overe here: http://www.steamgifts.com/user/MakiBadFox
From everyone at OVERKILL, our partners and our volunteer moderators – Merry Christmas and a Happy New Year!
Almir

OVERKILL – a Starbreeze Studio.
Via: Steam Community