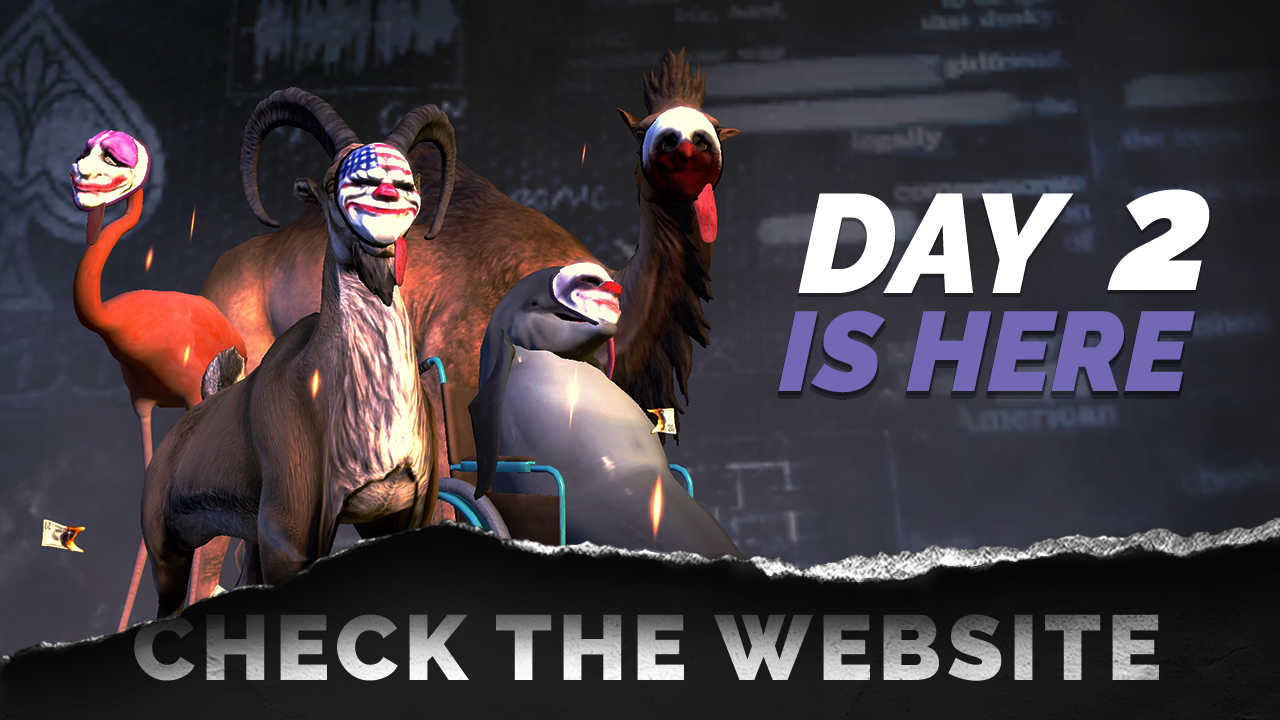 [goatpayday.com]

Day 2 is here!
Today is all about the new PAYDAY DLC for Goat Simulator! Coffee Stain Studios has made a completely new DLC for Goat Simulator inspired by PAYDAY 2. Check it out in the link below!
Goat Simulator Meets PAYDAY 2
Check out the website! http://goatpayday.com/
Goat Simulator PAYDAY Official Release Trailer
Q: I'm confused – is this a different DLC?
A: Yes! We have made on DLC for PAYDAY 2, and now Coffee Stain have made one DLC for Goat Simulator.
Check back tomorrow for day 3 where we tell you about the rest of the content in the PAYDAY 2 DLC like masks, achievements and the new shotgun secondary weapon!
Almir

OVERKILL – a Starbreeze Studio.
Via: Steam Community