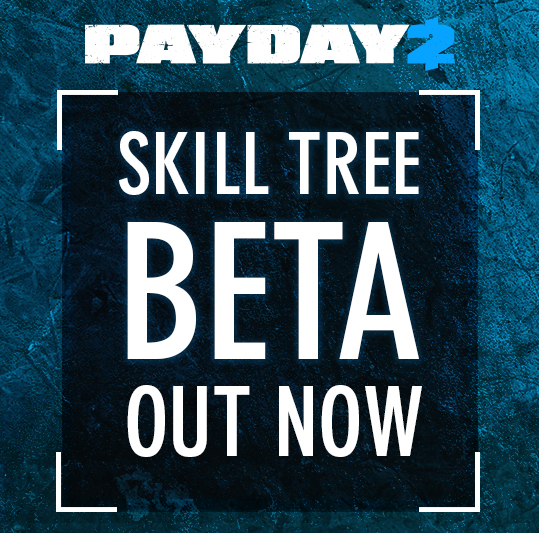 Heisters,
We're now live with with update 97.7 and an update to the skills beta.
Patch up time
So the skills beta has been live for almost 24 hours and we're releasing our first patch. You've given us a lot of feedback, thoughts, ideas and last but not least bug reports. But this first patch is not focused on all that stuff – just the crucial issues that crashes the game.
So this will be a smaller, but necessary patch to make sure that you can continue playing the beta.
We will of course update the beta further down the line, but then we'll gather more stuff into one larger chunk rather than just patch smaller fixes here and there. So in the future you can expect bigger things coming.
So keep playing and stay active in the skills beta sub forum!
Skills beta update 1 changelog
Update size: 77.5 MB
General
Fixed an issue where the game crashed if players tried to respec skills with an Xbox 360 controller or by pressing "R" on the keyboard

Added a description to the Jack Of All Trades skill in the Technician skill tree

Fixed an issue where you could not remove individual skills when using an Xbox 360 controller
Update 97.7
Update size: 18.4 MB
Skills
Fixed an issue where players could earn money by respeccing skill trees
Time to watch others play again!
As we've done other fridays, it's time again to Stream some BETA gameplay with Danijel and Jules and two forum guests! They'll kill cops, try out some skills and chat during reloads. Hopefully you'll get some pointers or maybe you have some thoughts to share?
So check it out at: https://www.twitch.tv/starbreeze
Thanks again for your continued feedback on the skills beta!
Andreas

OVERKILL – a Starbreeze Studio.

Via: Steam Community