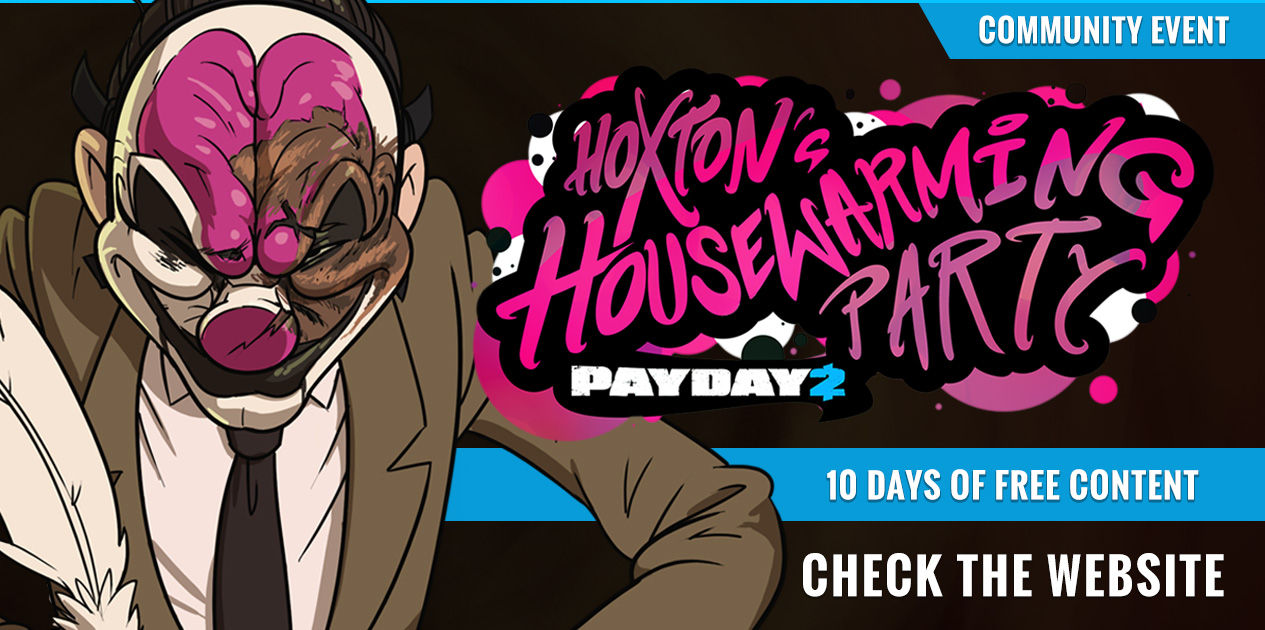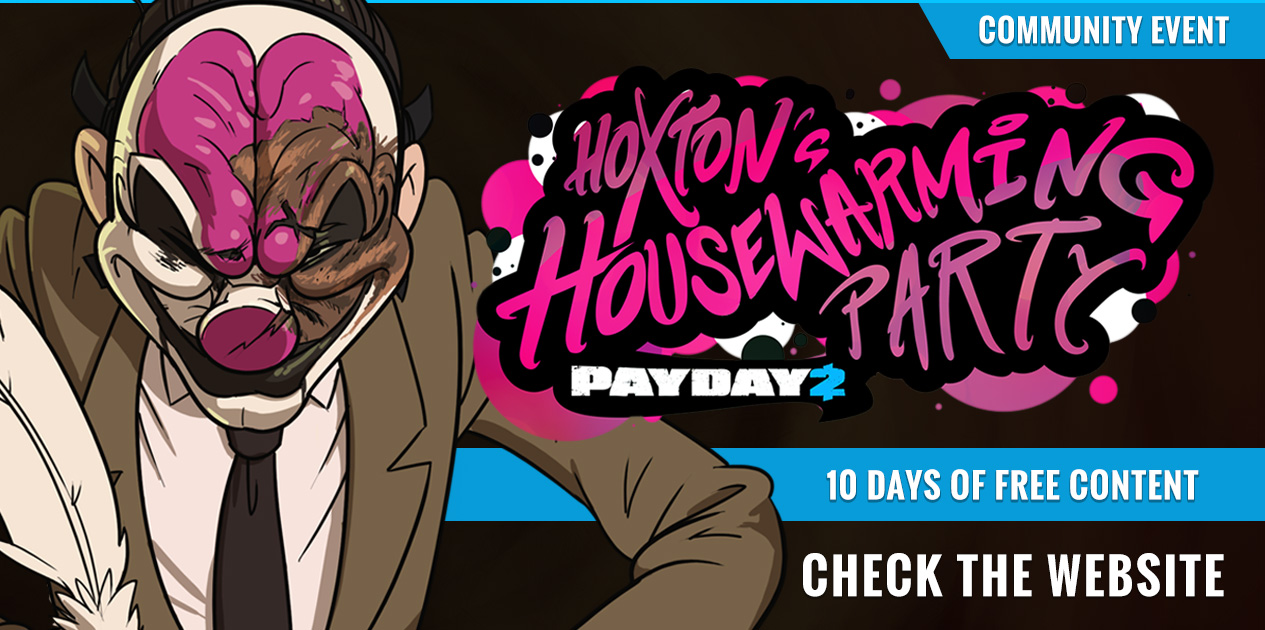 [www.paydaythegame.com]
Heisters,
Day 6
The sixth day of Hoxton's Housewarming Party is here. We're really happy with the content we've released so far and we hope you are too! It will be really interesting how you guys are going to handle this next challenge we have in store for you.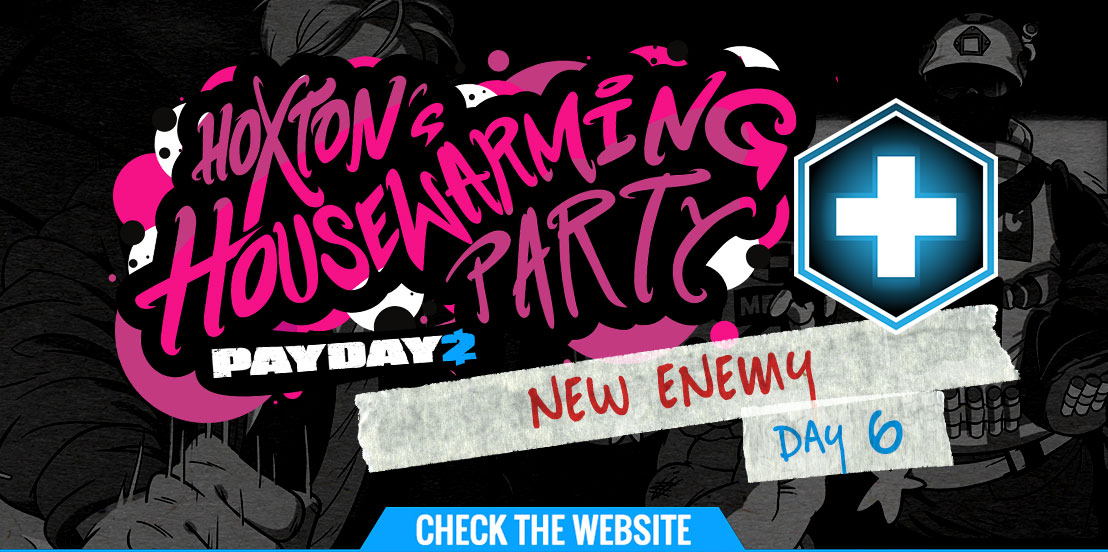 [www.paydaythegame.com]
New Enemy: The Medic
It's time for the law enforcers to get some back up so here comes the new Medic! The Medic saves enemies that would otherwise die whenever they are in close proximity. So the priority target has changed, keep an eye out!
Check out the website here![www.paydaythegame.com]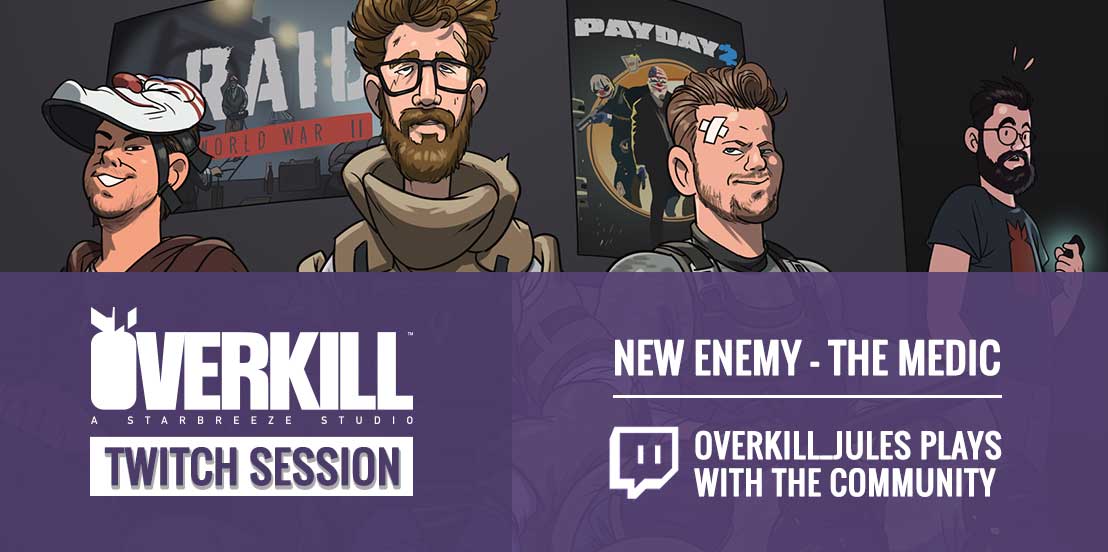 [www.twitch.tv]
Developer Stream
OVERKILL_Jules and OVERKILL_Tobias are trying out the Medic with the community guys on our developer stream at 7:30 PM GMT +1.
Check it out here![www.twitch.tv]
Not Over Yet!
Four more days to go until the 16th of October and each day we will release more free content. So stay tuned!
And don't forget, PAYDAY 2 and PAYDAY: The Heist plus DLCs are on a 75% off sale right now. PAYDAY 2 is also free to play for the duration of the event!
Check out the sale here!
See you tomorrow!
Best,

OVERKILL_Joakim the Grump and OVERKILL_Hampe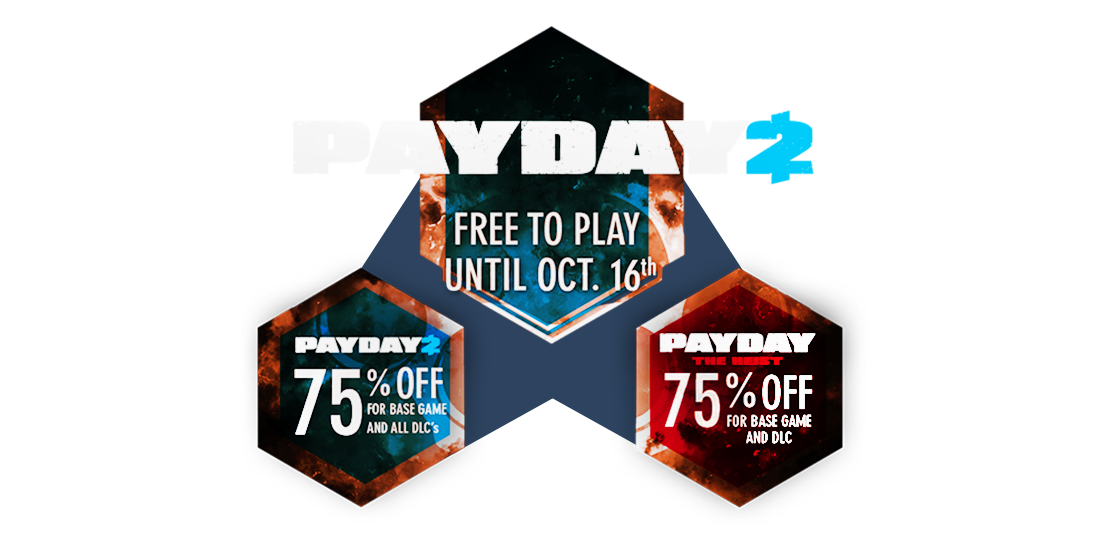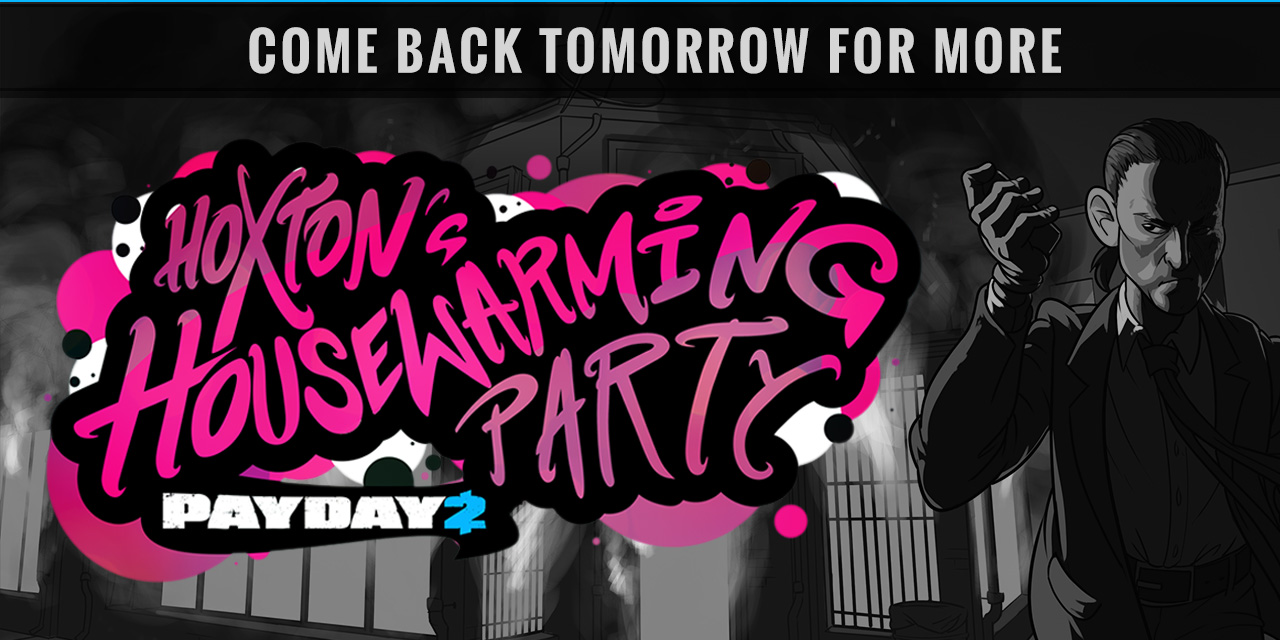 [www.paydaythegame.com]
Update 114 changelog
Update size: 331 Mb
General
Fixed a visual issue that would occur when converting Zeal Team enemies

Safe House Raids no longer needs the "Allow Safe Houses" filter to be turned on to appear on Crime.Net

Getting tazed will no longer reload your currently equipped weapon
Levels
Safe House
Removed the Gage Package Asset image

Fixed an issue where some windows did not break correctly when damaged by explosive damage

Removed a glass door to make it easier for players to walk around

Added a trophy to the Safe House

Added a sound effect when the player resets the Damage Counter button

Fixed a sound issue with the hockey game

Fixed some sound issues with Jiro and Bonnie

Safe House Raid

Added additional team VO

Fixed an issue where the wrong difficulty would be shown on Crime.Net lobbies

Added an ignore button so players can choose to not go to the mission

Fixed an issue where bags could get stuck in the ground

Fixed an issue where bags could fall out of the level and not respawn correctly

The Safe House can no longer be upgraded while a raid mission is available

Biker Heist

Added collision to a fallen door on Day 2

Four Stores

Added the driver to the escape van
Via: Steam Community