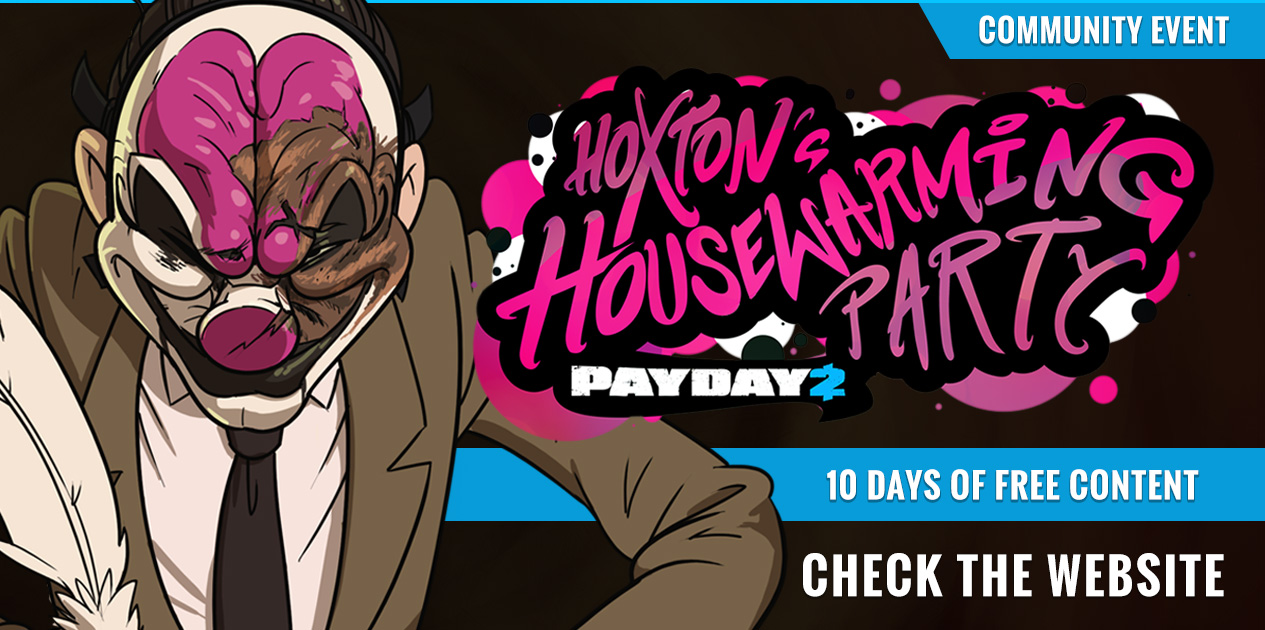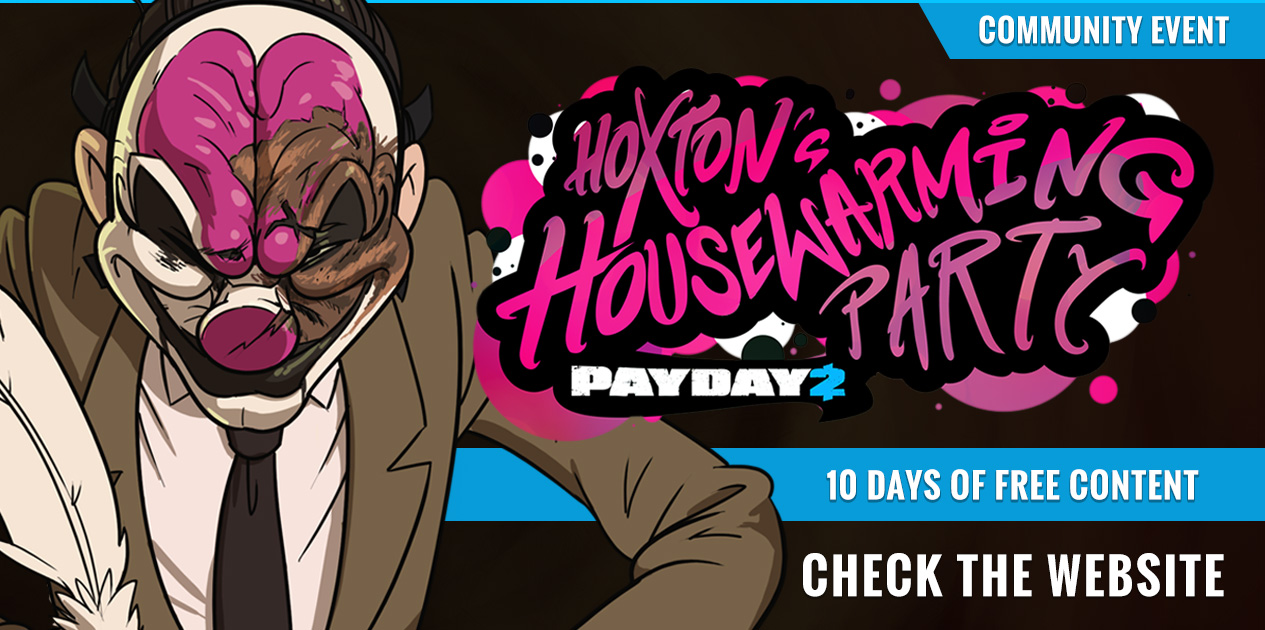 [www.paydaythegame.com]
Heisters,
Day 7
Hoxton's Housewarming Party is on its seventh day today and we continue to release free content every day. It's been a blast so far and we hope you're enjoying it too!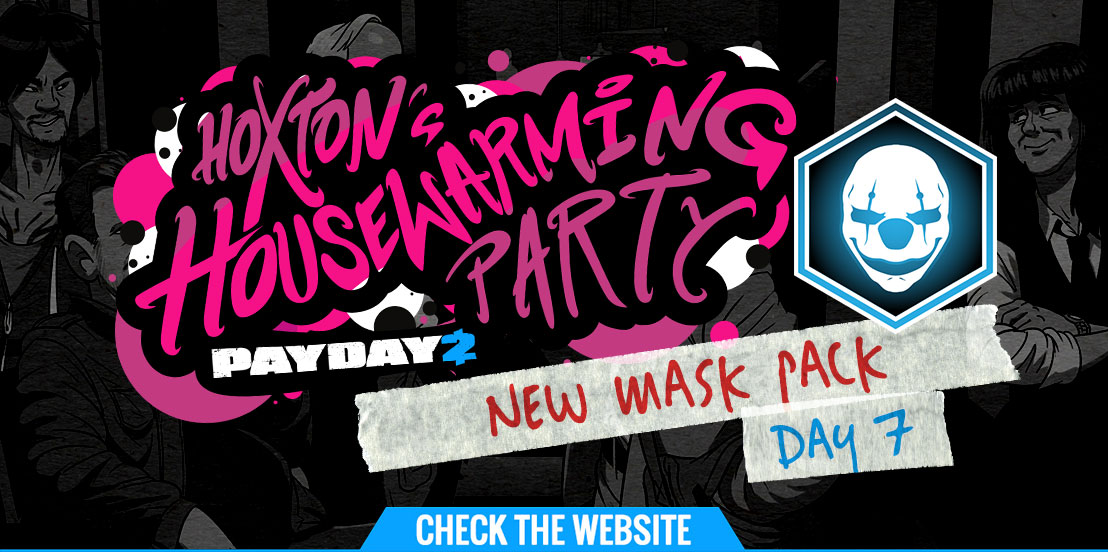 [www.paydaythegame.com]
Chains Mask Pack
The one and only Chains fought in wars long before he became a criminal. He doesn't talk about the past that much but his military training and knowledge has given him an invaluable edge in the fight for his PAYDAY. His mask pack will give you a real opportunity to be in a pickle!
Check it out here![www.paydaythegame.com]
Come Back Tomorrow!
Tomorrow we have some really fun content for you guys to try out and we're very excited to see what you guys think. Stay tuned!
And don't forget, PAYDAY 2 and PAYDAY: The Heist plus DLCs are on a 75% off sale right now. PAYDAY 2 is also free to play for the duration of the event!
Check out the sale here!
See you tomorrow!
Best,

OVERKILL_Joakim the Stiff Neck and OVERKILL_Hampe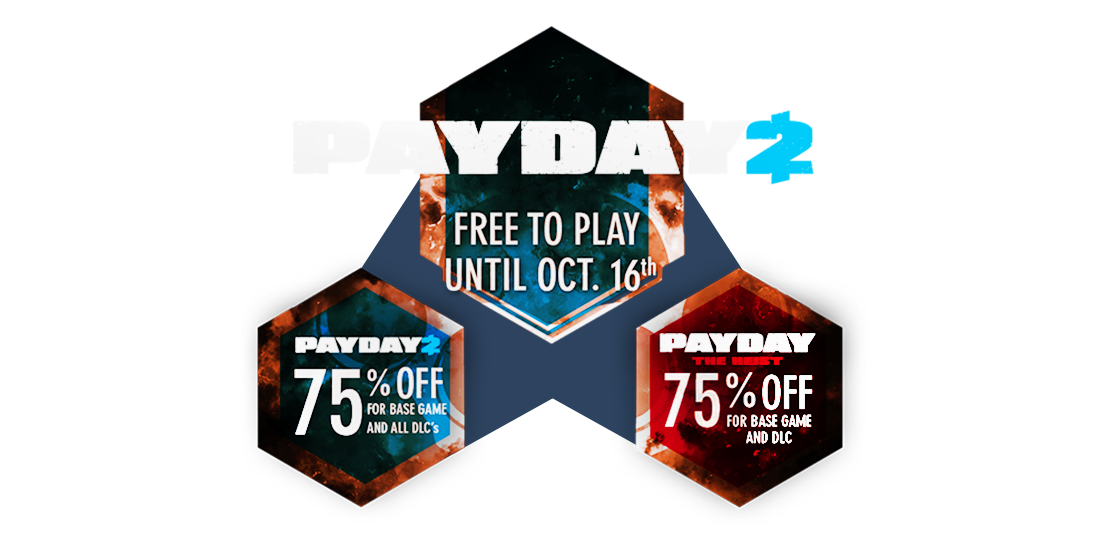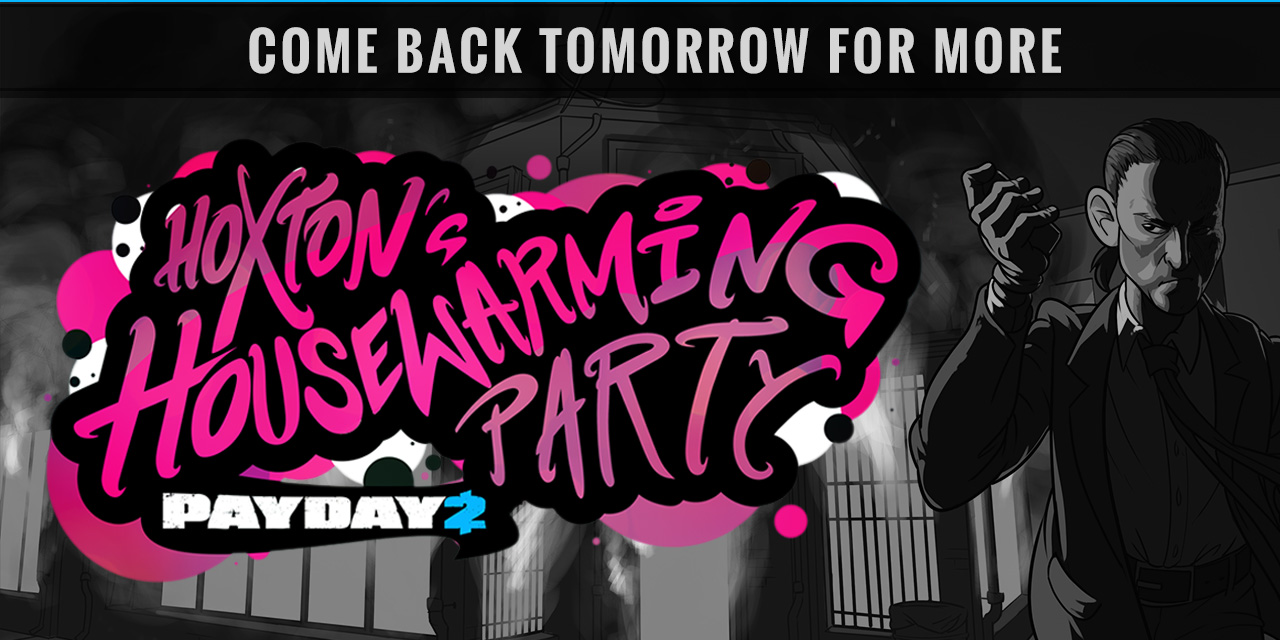 [www.paydaythegame.com]
Update 115 changelog
Update size: 460 Mb
General
Readded automatic reload when the player gets tased
Levels
Safe House Raid
Added controller support to the Start Raid Menu

Fixed an issue where enemies could clip through the fence

Four Stores

Fixed an issue where the escape could not trigger
Workshop
The following weapons have been enabled for the workshop:

Krinkov Submachine Gun

Breaker 12G Shotgun

China Puff 40mm Grenade Launcher

Clarion Rifle

Flamethrower

Light Crossbow

JP36 Rifle

STRYK 18c Pistol

Queen's Wrath Rifle

English Longbow

Vulcan Minigun

Piglet Grenade Launcher

Swedish K Submachine Gun

Thanatos .50 cal Sniper Rifle

Buzzsaw 42 Light Machine Gun

CMP Submachine Gun

Rattlesnake Sniper Rifle

Peacemaker .45 Revolver

Plainsrider Bow

Gruber Kurz Pistol

R93 Sniper Rifle

HRL-7 Rocket Launcher

RPK Light Machine Gun

OVE9000 Saw

Predator 12G Shotgun

Patchett L2A1 Submachine Gun

Street Sweeper Shotgun

Cavity 9mm

Blaster 9mm Submachine Gun

Repeater 1874 Sniper Rifle

Akimbo Krinkov Submachine Guns

Akimbo Compact-5 Submachine Guns
Via: Steam Community