November 17, 2016 5:47 pm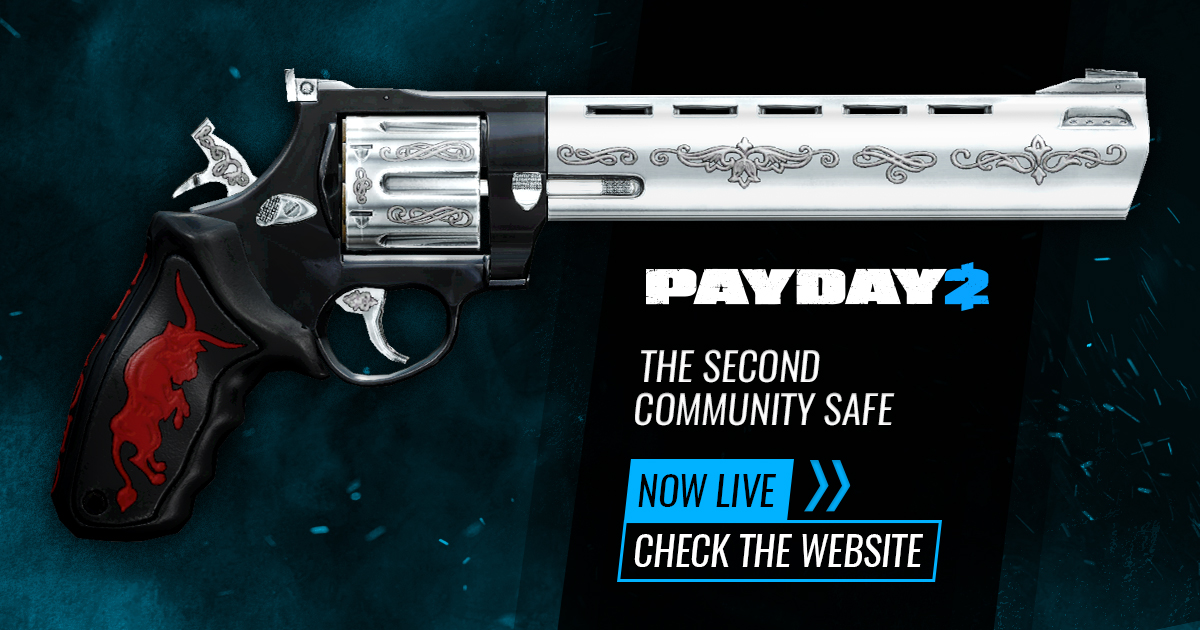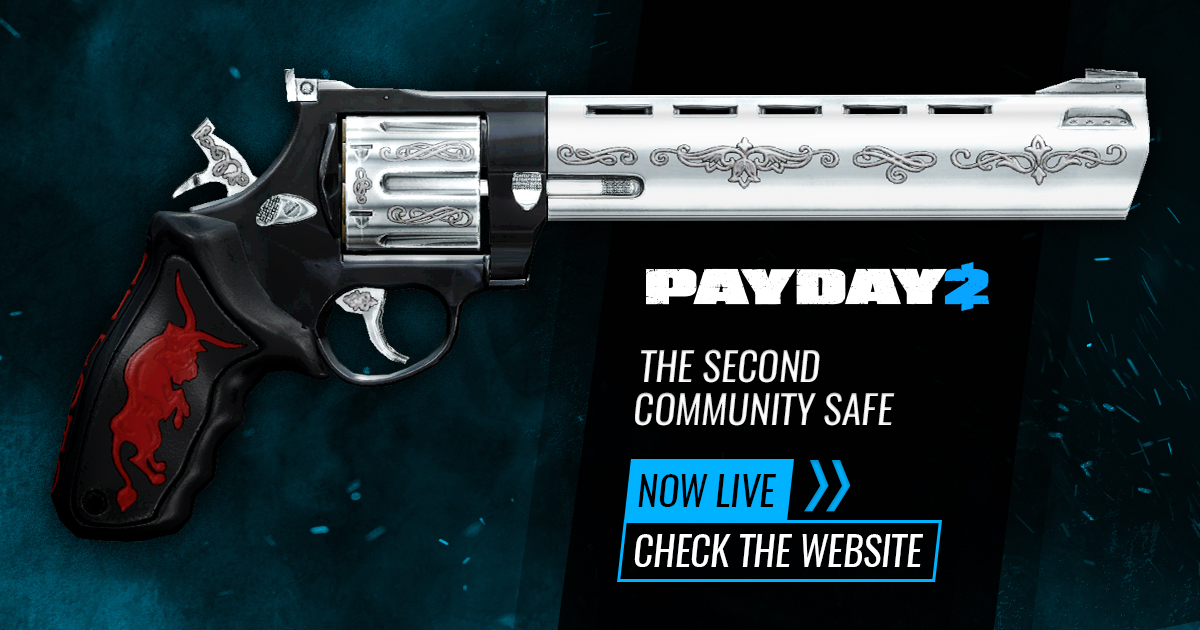 [www.paydaythegame.com]
Community Safe 2 is here!
This close to christmas we all want something new to use for our criminal activity. So we put the best 16 of your workshop skins in a safe. As usual we also added a few fixes to the game.
Check the skins out on our website: https://www.paydaythegame.com/games/communitysafe2/
A big congratulations to all you skin makers who made it into the game!
Beta Update
So based on your feedback for our Mayhem tweaks we're going to change things up a big. Basically we've switched so that Mayhem will have the health pools of Death Wish and the damage of OVERKILL. We've also changed the Medic's health so it scales correctly with the difficulties.
Try it out and tell us what you think in the forums!
Additionally, the beta is not available for SteamOS users until further notice.
Best OVERKILL_Joakim & OVERKILL_Hampus
Update 123 changelog
Update size: 1Gb
General
Fixed an issue where players below level 30 would get an experience penalty when playing the The Basic heists

Updated the risk level assets for Deathwish and One Down

Fixed an issue where players could crash if they were doing fire damage while being downed

Made the Side Jobs panel in the Safe House menu scrollable if there are enough Side Jobs

Fixed an issue where Infamy items would not drop on Death Wish and One Down

Fixed an issue where the description was not visible on Side Jobs in the Safe House

Fixed an issue where the player could crash if he spammed the left mouse button while obtaining Continental Coins

Fixed an issue where trophies would restart their counter when the trophy was acquired

Fixed an issue where buying the grenade case and switching between profiles would award the "Share the Love" achievement

Fixed an issue where Continental Coins were shown from level 0

Fixed a rare crash that could occur when terminating a contract
Levels
Murky Station
Fixed an issue where a particle effect on the level could noticeably lower the frame rate

New Safe House


Fixed an issue with the shooting range displaying the wrong damage for bullet projectile weapons

Prison Nightmare


Made general optimizations to the level
Skills
Enabled profile switching in loadout with a controller

Aced High Value Target now works when spotting cameras
Weapons
Fixed an issue with the timing of the throwing knifes
Text
Changed objective description on Panic Room
Weapon Skins
Fixed an issue where the stock mods were white on the Krinkov Chopper skin

Fixed a spelling error on the Mosin Waves
Sound
Fixed an issue where the Flamethrower and the OVE9000 Saw could be heard throughout the level
Achievements
Fixed an issue where No Blood on the Carpet would not trigger if Frenzy was equipped
Via: Steam Community