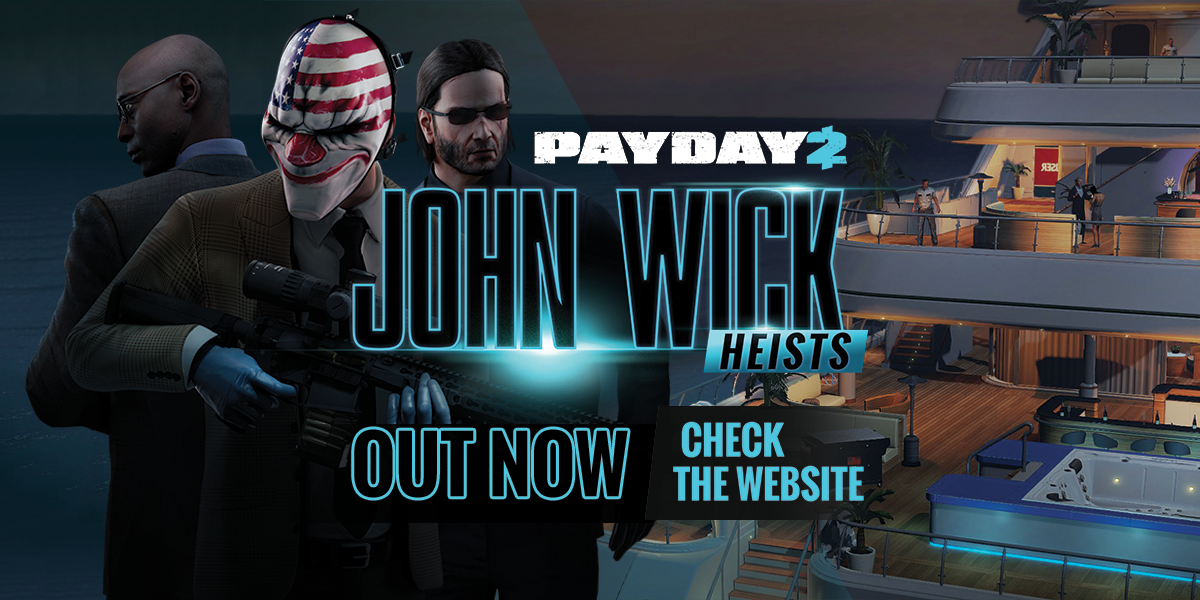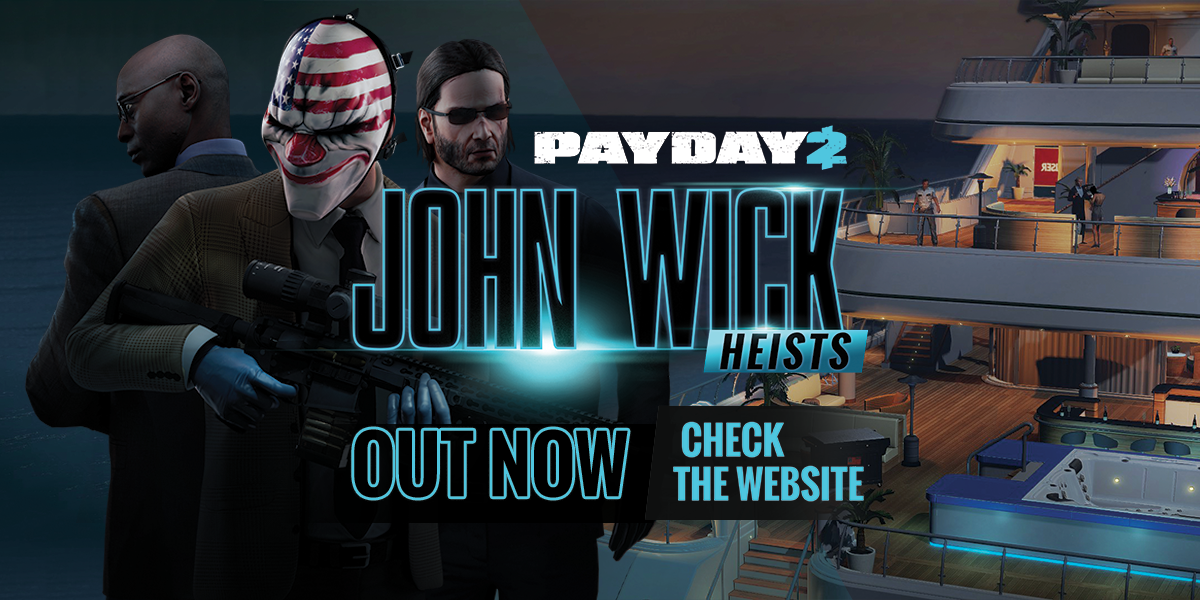 [www.paydaythegame.com]
The time has come heisters!
Today we released the John Wick Heists DLC, which includes the loud Heist Brooklyn 10-10 and the stealth only Heist "The Yacht Heist".
McKendrick is hosting a fund-raise for his campaign. From what we know so far he is using this event to move even more money, illegal money, into the country to ensure his re-election. Would be a shame if someone steals it, wouldn't it? Dress up heisters, we are going on a fund-raise!
Beside the two new Heists and the Contractor.308 Sniper Rifle, 4 new Masks, 4 Pattern, 4 Materials, 2 Songs, 12 achievements and a new melee Hook are waiting for you!
Don't forget to check the website here[www.paydaythegame.com] for more information!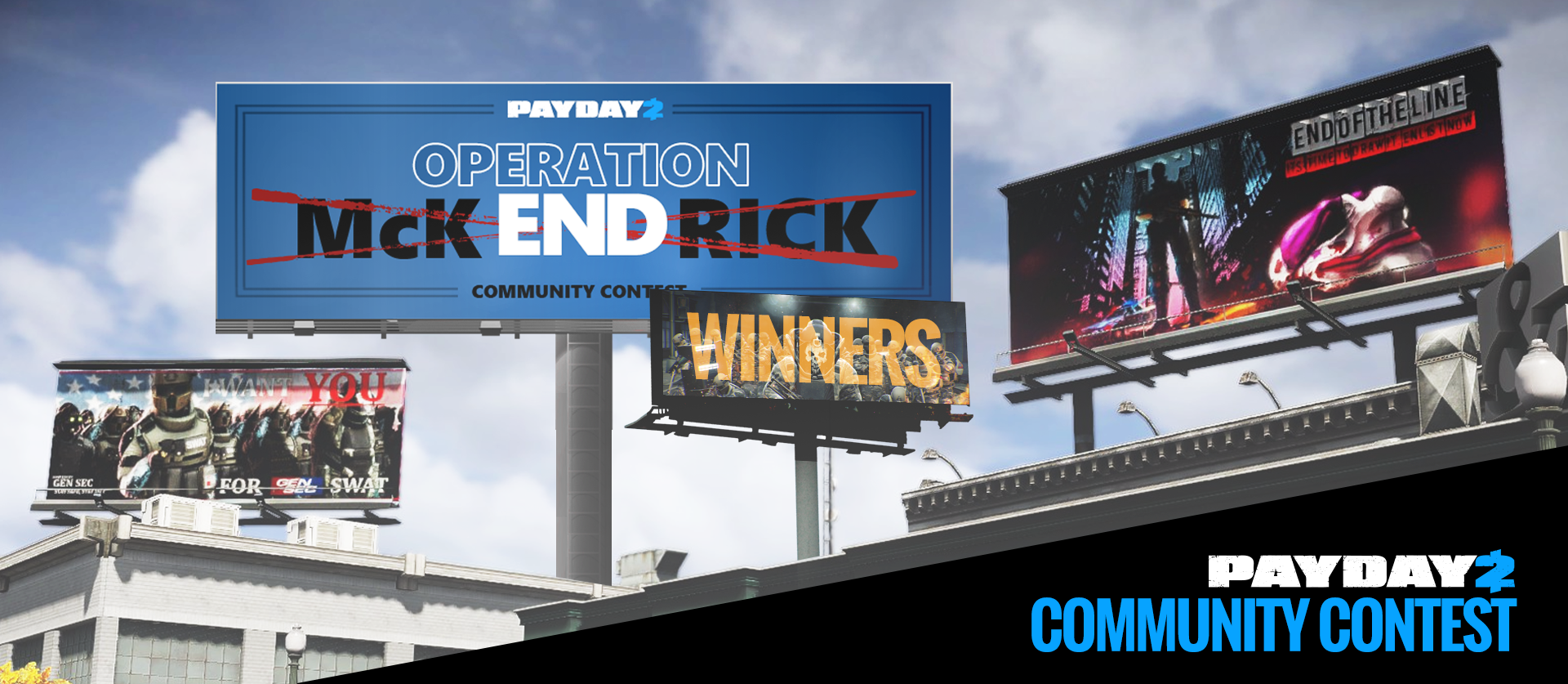 A big congratulations to the winners of the McKendrick Event, Mint! and Rookie! who will have their artwork immortalized on billboards in PAYDAY 2. Thanks to everyone who has entered the competition. If you wish to view the runners up, the details can be found here: http://steamcommunity.com/app/218620/discussions/8/135508489632724362/
Best,
OVERKILL_Joakim and OVERKILL_symN
Patch Notes
Update 131 Changelog
Update size: 1.9 GB
General
Fixed so that the Commisar is silent if you mute contractor voice over.
Fixed an issue where the player could enter the new Safe House before reaching level 25.
Fixed an issue where the player could see through the gloves of some of the characters when charging a melee attack
Fixed issues with the party hat.
Fixed an issue with the Party Hat that would prevent players from joining multiplayer games.
Achievements
Fixed an issue where throwables would not count correctly towards achievements.
Sound
Fixed an issue with recoil sounds on the Deagle

Via: Steam Community