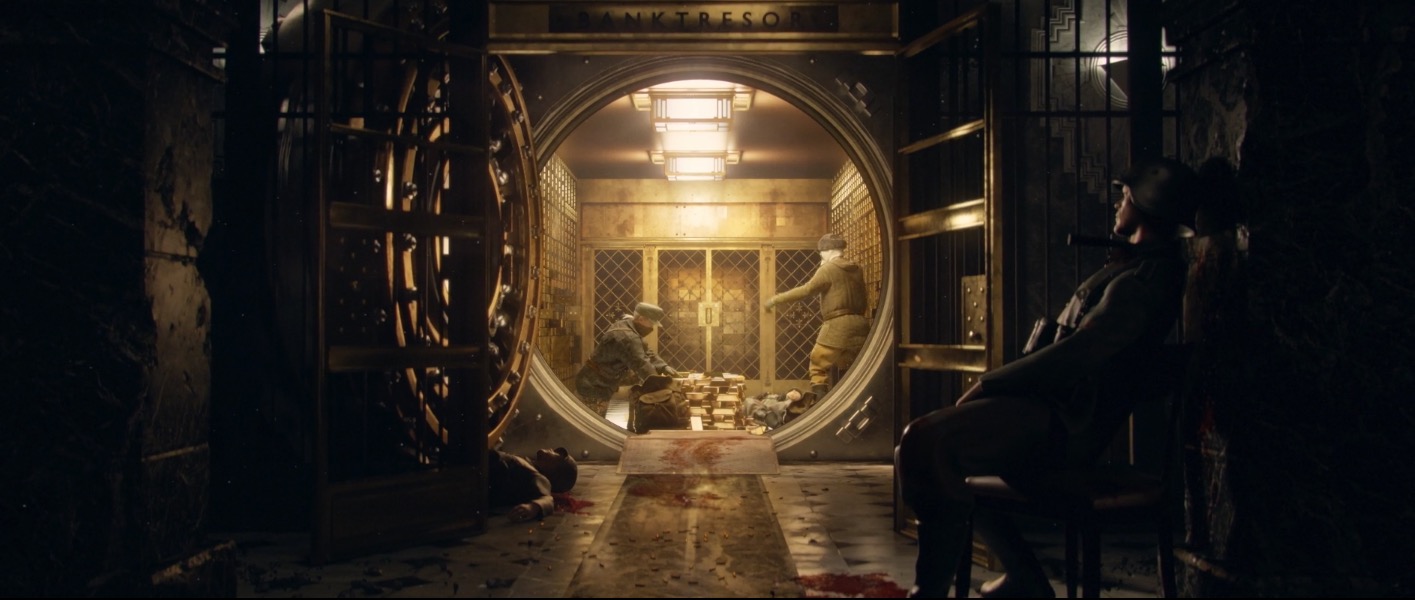 Looking Back at PAX East
Heisters, we got so much love during PAX East last weekend it was crazy. Eventhough we in the OVERKILL crew weren't showing any new game ourselves, we were at the show helping our friends at Croatian Lion Game Lion, Canadian Behaviour and Dutch Keoken Interactive. Lion Game Lion were showing their up-coming WWII co-op FPS RAID: World War II, Behaviour were showing the console version of their horror game Dead by Daylight and Keoken showcased a new demo for their sci-fi adventure/exploration game Deliver Us the Moon.
Thank You For Your Support
I feel we don't tell you often enough how grateful and privileged we are to have such a large and passionate community that loves co-op games as much as we do. At OVERKILL we've been working on co-op games since we founded the studio in 2009, and we're not looking to stop creating new stuff for you to enjoy with your friends. That we are able to partner up with these studios, as well as the recently announced publishing deal of System Shock 3 and Psychonauts 2 is in large part thanks to our PAYDAY community who has been there with us since the beginning, playing our games and discussing development with us. We are forever grateful. Thank you.
Brothers In Arms
Heisters, me and Ilija (pictured above) have been friends for a long time. We and his brother Niki studied together 10 years ago. We worked together on PAYDAY: The Heist and PAYDAY 2. They then moved back to Croatia to create Lion Game Lion and established themselves there. They had a dream project they wanted to make; a game set in World War II inspired by our PAYDAY franchise, and thus RAID: World War II was born. We at OVERKILL and Starbreeze believed in them from the get-go and agreed to fund their development, support them during production and help them get the game out the door. What an honor and a privilege being able to witness the positive reception of RAID: World War II with him at PAX East last weekend.
From the Makers of PAYDAY: The Heist and PAYDAY 2 comes RAID: World War II
Everyone in the OVERKILL crew are excited to see Lion Game Lion – who worked with us on PAYDAY – getting closer and closer to finishing their game RAID: World War II. Ilija Petrusic, co-founder of OVERKILL who was the lead level designer for both PAYDAY: The Heist and PAYDAY 2 is the creative director for the game. If you like PAYDAY, you'll definitely want to check out RAID; it's like PAYDAY in World War II, but instead of robbing banks you rob nazis and steal their gold. In stealth and loud. In co-op. With authentic WW2 weapons. And tons of customization options, dialogue between the characters, limbs being able to be shot off and… well, this video covers what we talked about during PAX pretty well. Made by a couple of PAYDAY Die Hard's who came by and checked it out at the show. There's plenty of more coverage online if you're interested.
Trailer for the game:
https://www.youtube.com/watch?v=nRA7sVhQ9B0
Coverage by PAYDAY Die Hard's:
https://www.youtube.com/watch?v=In-0etiQ-Nk
A Message From Ilija, Creative Director on RAID: WWII
Making games is hard. Since we started working on RAID: World War II, there has been a constant struggle of finding talent, and making a game that has to live up to expectations from our publisher, our community, and ourselves, the developers.
Making a game at the same time you are opening up a new studio and adding people onto the team is crazy & hard, but as always "hard" does not mean impossible, it means that it will be a challenge. And when you have the correct team to take on that challenge, it's even better to complete something like this, than something "safe".
We have shown our game 3 times officially since our announcement. E3 2016, mostly journalists are present at this event, our booth was really cool, and there was a big feeling of excitement to show what we had been working on. Even if we knew it was still early. The reception at E3 was OK, a majority, some 70% of people that came through the booth enjoyed it. For PAX West in 2016, I was not present at this event, but our team that went there said that the reception was better than e3, and after reports and talks with the members who were present we calculated roughly 75% of positive responses.
Fast forward to PAX East: We could not bring a lot of team members since we we were in the middle of an intense development period. So 5 members of the Lion Game Lion crew went to Boston for PAX East, we also got support from Starbreeze and OVERKILL and they added 4 team members to our team (They were amazing, and I cannot express how happy I am for the work that they did.

We had something around 2000 people playing our game over 3 days. Out of those 2000 people we only had two people who did not finish and walked away mid gameplay. We had around 20 people that said that the game was OK. The rest said they loved it. People finished the demo, spent 5-10 minutes with us and talking about the game, what they really liked, what we could maybe fix ( we are still in pre-alpha, so to get feedback from real players was amazing) and so on.
The line just kept getting bigger and bigger, we had people finishing the demo, yelling about how fun that was, and then running back into the line directly. We had people saying "My friend played this yesterday, and told us we HAVE to try it, so here we are." Players who never played FPS games loved it. Players who play FPS games loved it.
And then we started seeing them… well not them… you guys… The PAYDAY crews, the co-op players.
The ones that we are so familiar with from our earlier encounters with PAYDAY: The Heist & PAYDAY 2. The PAYDAY crews started coming in and they told us they really liked it – they felt we kept the co-op experience for harcore players. While RAID is a spiritual successor to PAYDAY, we are different from PAYDAY in so many ways, big and small, and they appreciated that. I cannot believe how happy this event has made me. Not since showing PAYDAY: The Heist at e3 in 2011 have I seen this kind of response on something that we have worked on. On behalf of the rest of the Lion Game Lion crew, I cannot even begin to express how happy this has made us as a team, and how much energy this brings to our team to finish this, and let players go crazy on some nazi scum!
Working on something for 10-14 hours a day, and then having people play it and enjoy themselves is why we do this. There is no better feeling than talking to our community and listening in on what they like and dislike. I cannot wait to get back to the office, put on working gloves and go to town on RAID, deliver it to you guys, see you play the game and talk with us about it. Let's do this! Talk to you soon.
– Ilija
Thanks For Reading
That's it for now heisters, Lion Game Lion will get back to us with more info when they have it. Until then, we hope you're as excited as we are for this release. If you want to stay in touch with them, you can follow them here:
https://twitter.com/raidww2
https://twitter.com/LiongameLion
http://raidworldwar2.com
Thanks for reading, enjoy the rest of your weekend and keep those helmets flying. I hope we managed to get you a little excited for RAID; I know we are. Cheers!
Almir
OVERKILL – a Starbreeze Studio.
Via: Steam Community