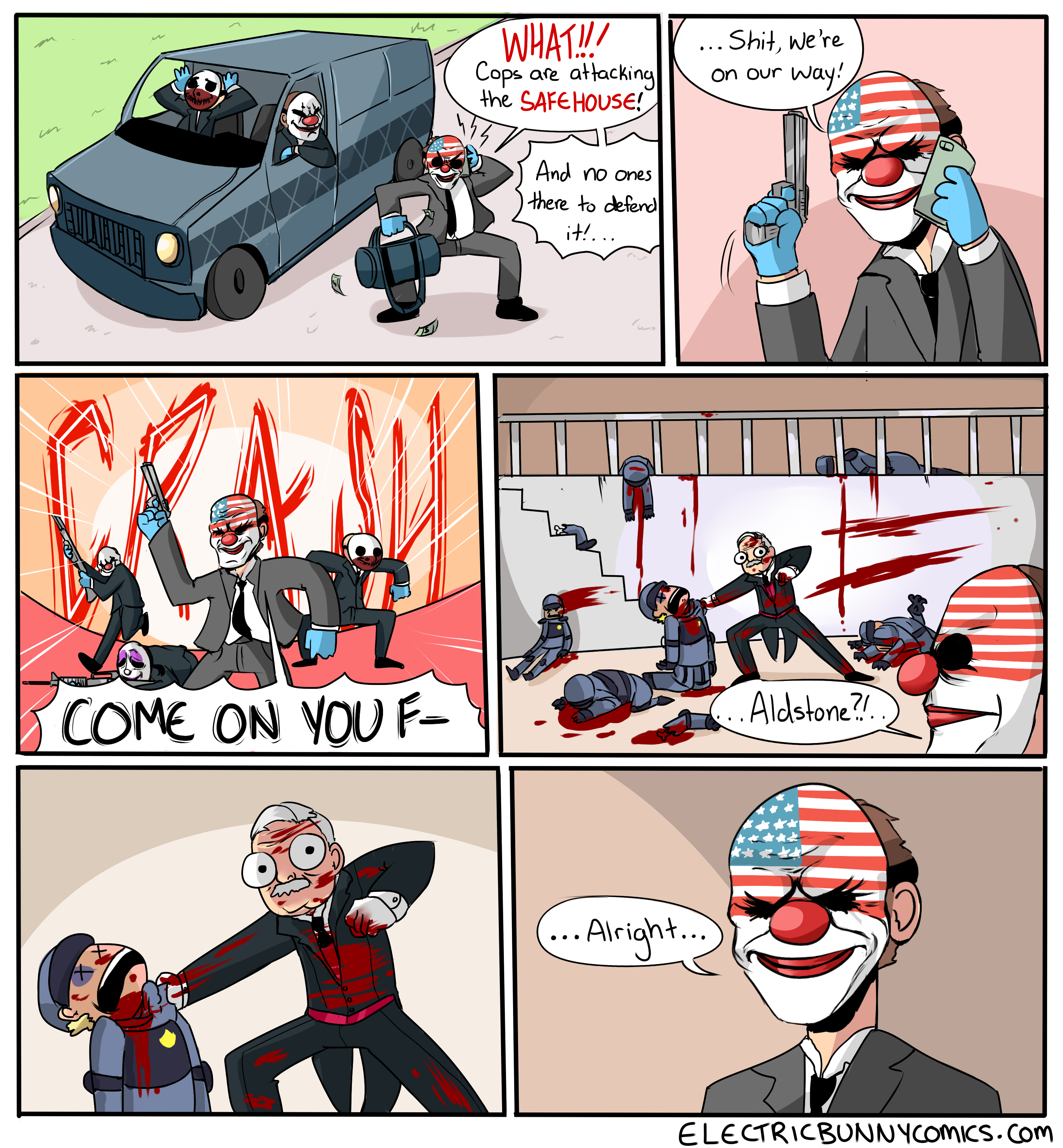 COMIC #1 – Cops Are Attacking the Safe House!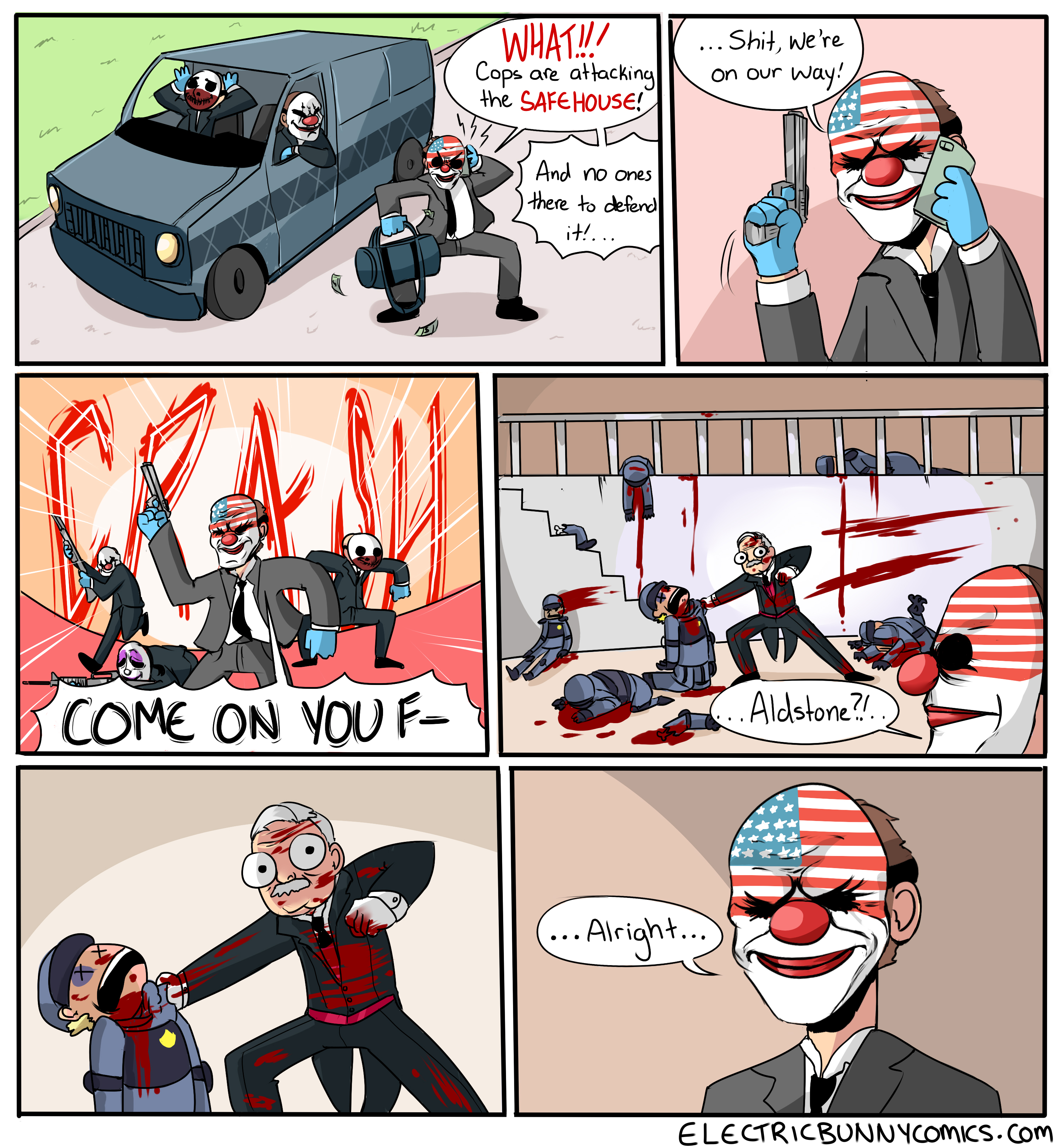 Hey heisters!
We're back from PAX East!
We just got back from PAX East we're we've showcased three games that we're publishing; Dead by Daylight, Deliver Us the Moon and RAID: World War II. We'll talk more about RAID tomorrow and why we think it's so cool.
We've partnered up with Electricbunny Comics!
Everyone, we're excited to have partnered up with Electricbunny Comics to give you weekly laughs about anything PAYDAY through a lighthearted comic strip.
Here's a short word from the creator:
"Hi everyone! My name's Dingo, I'm a Canada-gal and the creator of Electricbunnycomics.com, a hilarious and rather ridiculous webcomic. I'm really excited to join the Payday community, and provide you ladies and gents with weekly laughs about your favorite game. I'm obsessed with games and jokes, so this is a match made in heaven for me. Love you all, see you in-game."
Welcome to the community, Dingo!
And here's the best part!
The next comic is coming this Friday!

Almir
OVERKILL – a Starbreeze Studio.
Via: Steam Community