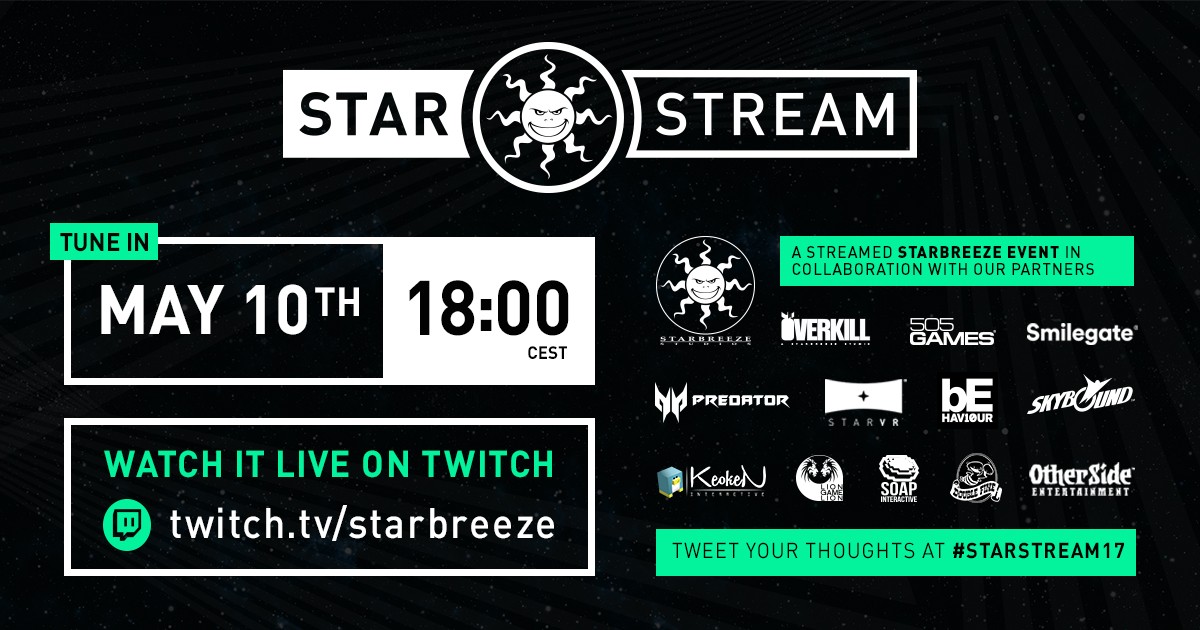 Heisters! Welcome to the Starstream
Come one come all! Starbreeze and OVERKILL invites you to an exclusive live-streamed event on Twitch.tv May 10 starting 9am PST /12pm EST/ 6pm CEST featuring first looks and previews, in depth interviews and fun for the whole community on a number of Starbreeze projects including: OVERKILL's The Walking Dead, PAYDAY 2®, an introduction to the universe of System Shock 3®, Psychonauts 2, Dead by Daylight and a panel titled "Veterans of the Industry" featuring Warren Spector, Tim Schafer and Bo Andersson.
Heisters around the world can tune in to the Starbreeze Twitch Stream on May 10 at 6pm CET: https://www.twitch.tv/starbreeze to follow the event.
Yours truly will be the host for the evening. I hope we'll see you there.
Almir
OVERKILL – a Starbreeze Studio.
Via: Steam Community