September 2, 2017 2:13 pm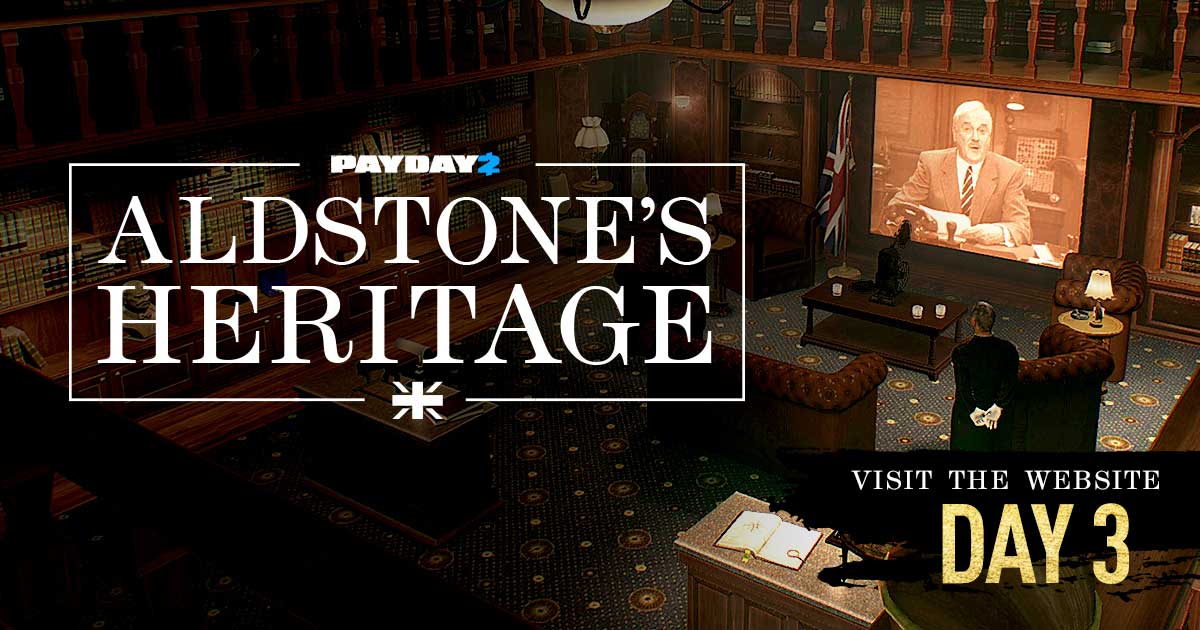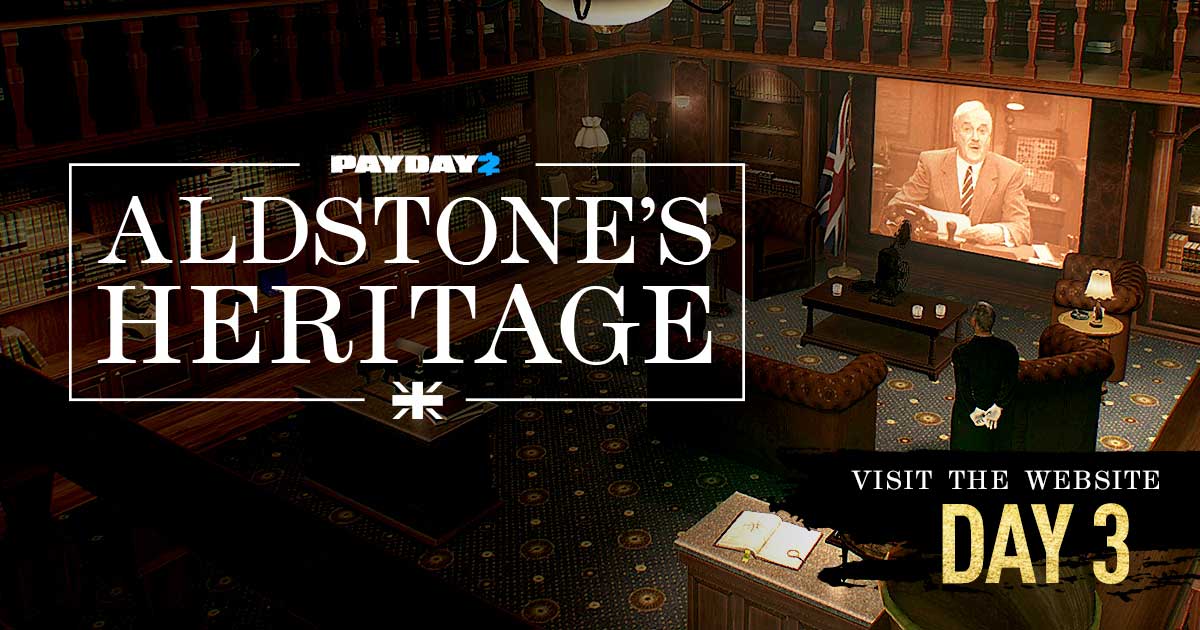 [www.paydaythegame.com]
Hello there, Chaps!
It has been a pleasure again. The final day has arrived and today's update has more Side Jobs and Masks for you! Later today Almir from Starbreeze will have a live AMA on Twitch together with Ilija from Lion game Lion talking about RAID: World War II.
Day 3 of "Aldstone's Heritage"[www.paydaythegame.com] is live! Check it out for yourself and don't forget to come back for the AMA.

Side Jobs, Masks and a Trophy
4 new Side Jobs are waiting for you. Help Aldstone collecting all his war memorials to not only unlock a new Trophy but also receive 4 new Character Masks that will look very familiar to anyone who got in contact with the RAID gang!

Twitch AMA with Almir and Ilija
You can't get enough of RAID: World War II, therefore the BETA is not enough? Join the live Twitch AMA today at 2pm CET and send all your questions to Almir from Starbreeze and Ilija from Lion game Lion. Click the link, they are waiting for you! https://www.twitch.tv/liongamelion

Behind the Scenes
WW2 Armor Skins
With yesterday's Update we introduced 6 new Armor Skins. Sadly somehow the names for the Camo Skins got mixed up. This problem got addressed and will be fixed soon.
Armor Workshop
Together with the WW2 Armor Skins we introduced the new Armor Workshop. Since we love to see more of your creativity we created an Armor Workshop Manual[www.paydaythegame.com], just like the one for the weapons.

[www.raidworldwar2.com]
RAID: World War II BETA & Discount
All PAYDAY 2 players already have access to the RAID: World War II Closed BETA! This weekend we open the gates for everyone else as well! Join your friends on the OPEN BETA weekend and help them fight at the front line! Remember, anyone who owns PAYDAY 2 will get an additional 5% loyalty discount during the pre-order period on the base game and 10% on the Special Edition on top of the 10% pre-order discount. Order today and save up to 25% on RAID: World War II.
Stay tuned,
OVERKILL_symN
OVERKILL – a Starbreeze Studio.
Update 154
Update size: 114.1 MB
RAID: World War II BETA Changelog
NEW BETA FEATURES
A new RAID has been added to the beta – blow up a bridge and rob a Nazi gold train in Trainwreck!
Beta characters can now advance to Level 10
Character Customizations
A limited selection of Character Customizations can now be earned as mission rewards
Character Customizations change the appearance of a character's upper body clothing or trousers
Unlocked Character Customizations can be selected by interacting with the Characters Table in camp or selecting 'Characters' from the camp menu
Melee Weapons
An alternate melee weapon can now be earned as a mission reward
Unlocked melee weapons can be selected by interacting with the Weapon Bench in camp or selecting 'Weapons' from the camp menu
BALANCE
Damage dealt by player weapons has been increased
The spread of the M12 Shotgun has been reduced and is now more consistent
Improved the hit detection for headshots
Increased the damage bonus from the Tier I Damage Upgrade
FIXES
Fixed a crash that could occur at the end of a mission
Fixed crashes that could occur when accessing menu while returning to camp
Fixed some geometry issues that could result players getting stuck on the Odin's Fall map
Fixed an issue that could cause Odin's Fall to show multiple exit markers at the same time
Fixed a geometry issue that could result in players falling through the ground on the Hunters map
Improved the interaction with the locked wooden crates on the Hunters map
Fixed a potential exploit on the Hunters map
Fixed an issue that could cause Flamer special enemies to spawn while the player is still in stealth
Fixed an issue that could cause the Com Wheel to spam team chat
Fixed the visual appearance of certain enemy soldier spawns
Fixed an issue that could cause Mrs. White's voiceover to ignore volume settings in Options
Via: Steam Community