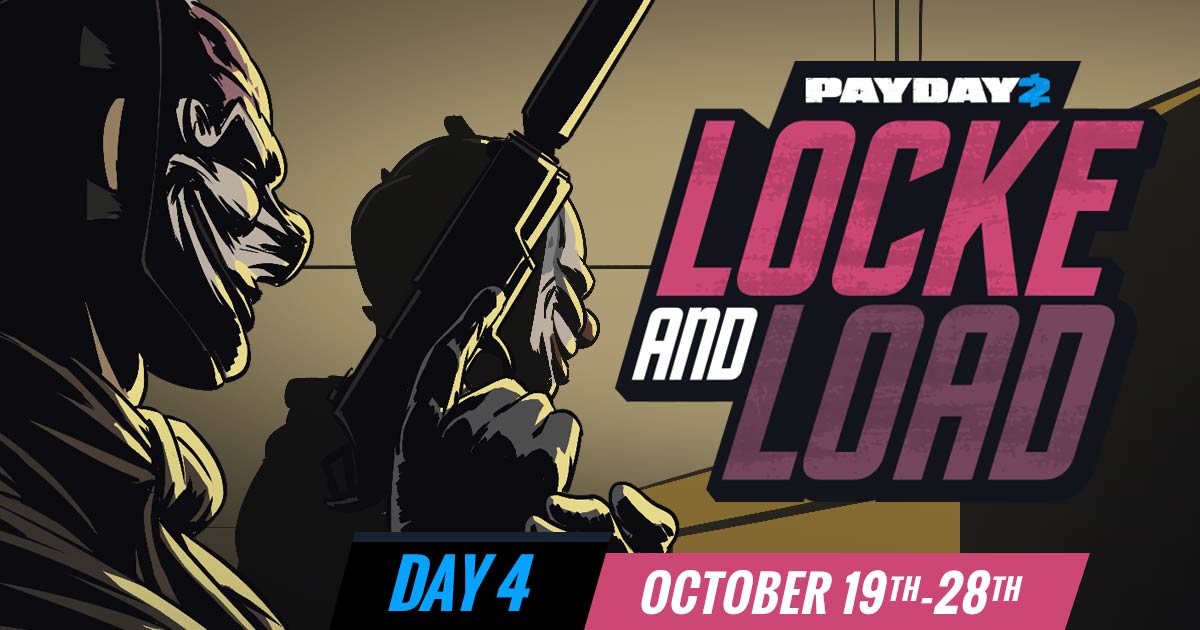 ​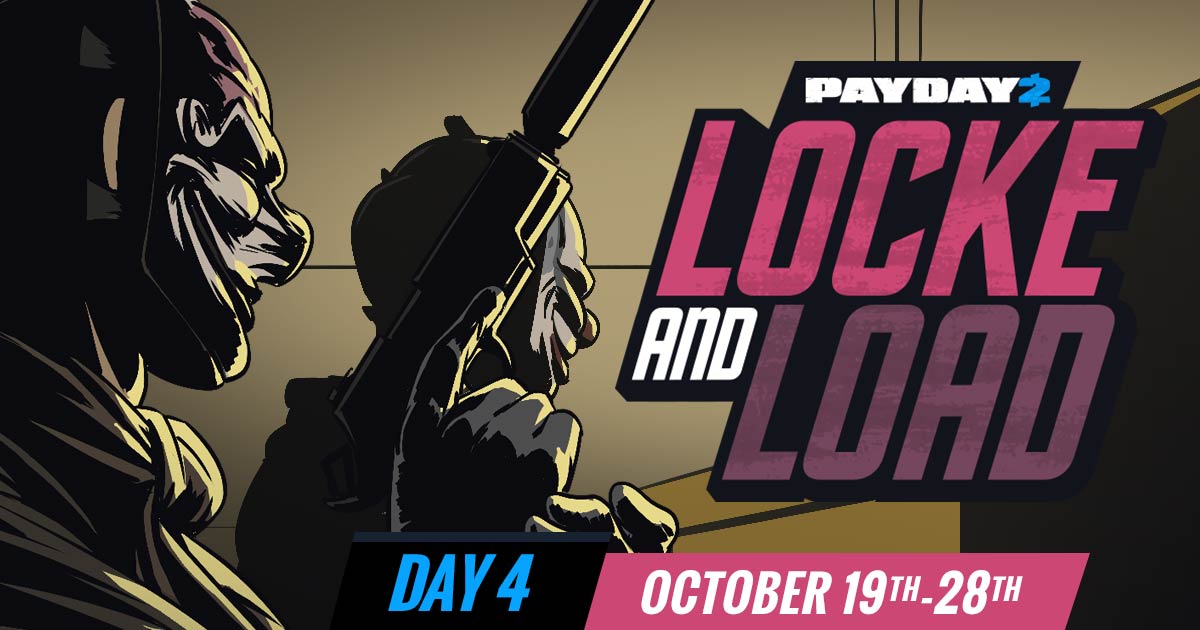 [www.paydaythegame.com]
Locke and Load Day 4
Heister, we hope everyone of you had a fun weekend playing through the Story Line, checking out the new Contract Broker or bragging about all the achievements you already have!
For all you VR Maniacs out there, today we held an AMA on the Steam Forums with OVERKILL_Tobias and OVERKILL_Almir, answering as much as they could regarding the upcoming PAYDAY VR. If you have missed it, no worries, we pinned it to our PAYDAY 2 Forum for you. Check it out yourself: PAYDAY 2 VR AMA
As always, don't forget to check out the website daily. You never know what comes next when the PAYDAY Gang is involved. ​Locke and Load[www.paydaythegame.com]
​


​


Remember the days when you didn't have all DLCs? And had to convince a friend to host or patiently wait in front of CrimeNet to spawn your favourite Heist? During the whole Locke and Load Event the Ultimate Edition will be Free 2 Play and on top of that heavily Discounted. No more sweet talking, no more waiting, just heisting!


We'd like to thank everyone of you who took the time to report bugs on the Steam Forum. We take all reports very serious and try our best to solve them as fast as possible.
Buy / Host Contracts you don't own
We found some reports that people could buy and host contracts that they normally don't own. Due to the current Ultimate Edition Free 2 Play everyone of you should be able to buy and host any contract without any issues. If they still show up red in your new Contract Broker, please make sure that you start PAYDAY 2 directly through your Steam Client and that you haven't manually unchecked any of your DLCs.
Rocket Launcher in Stealth? No worries, mine is silenced.
OVERKILL_symN
OVERKILL – a Starbreeze Studio.
Via: Steam Community