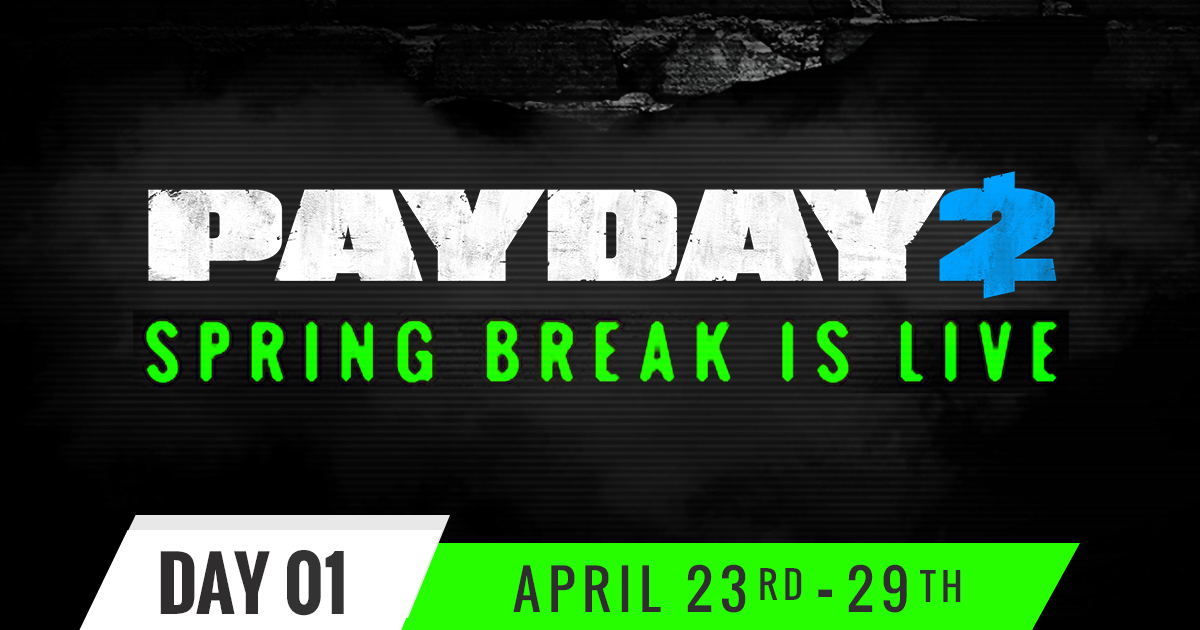 ​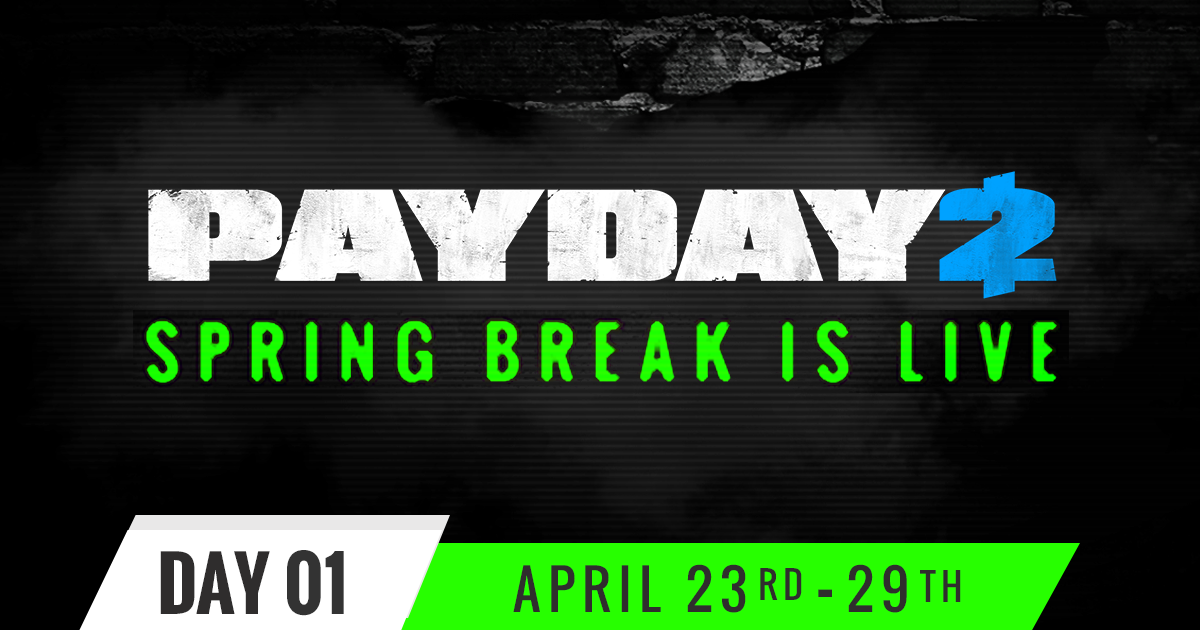 [www.thesecretisreallyreal.com]
Spring Break 2018 has not even started fully but we already have some crazy dude posting about the "deep-state" and other theories evolving around Washington D.C. We still have no clue who he is or what's going on, but see for yourself: thesecretisreallyreal[www.thesecretisreallyreal.com]
But enough about him, today's release includes a new stealth heist, some of you may recognize the location! Additionally, we don't want you to be scared in the dark while sneaking around corners, so we added a new flashlight melee weapon and some new night vision goggles. You might think, this is just another mask in your inventory, but guess what, they actually work! Experience heisting in a new "light" with your new goggles or the old Batshit Crazy and Cloaker-san masks!
​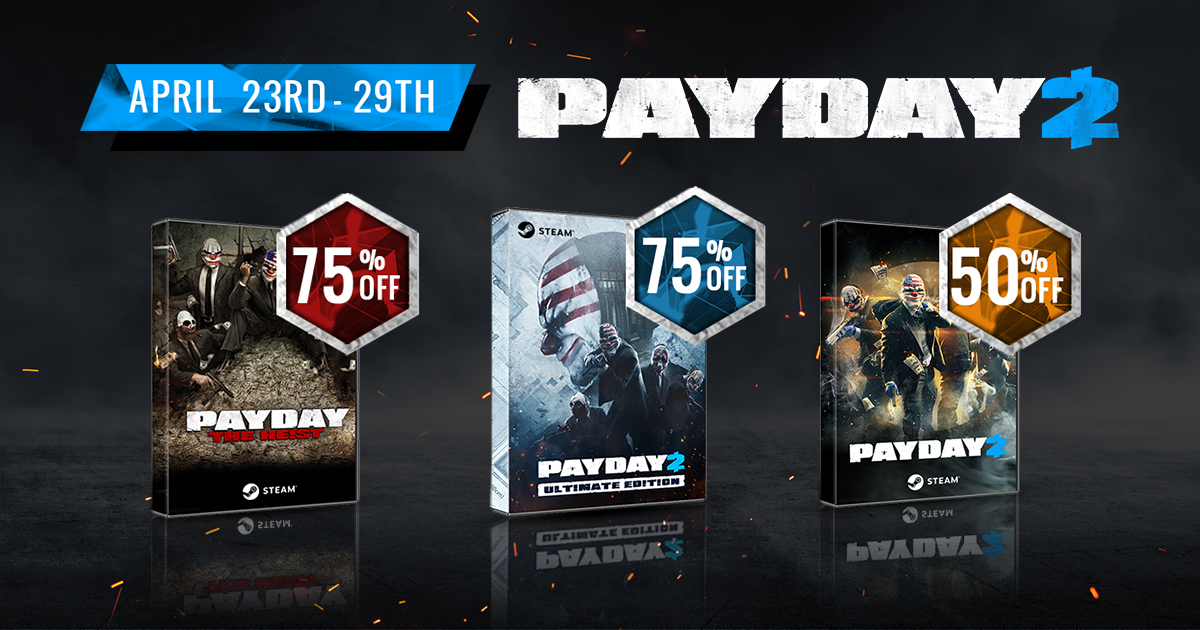 Ultimate Edition Changes, Sales, and Free 2 Play
Last week we changed our Ultimate Edition setup a bit, making the PAYDAY 2: Base Game available to buy & gift again for a reduced price of $9.99. Additionally, we joined the Steam Spring VR Sale and extended it for our players for the whole duration of Spring Break 2018 until April 29th. PAYDAY: The Heist, PAYDAY 2: Base Game and PAYDAY 2: Ultimate Edition are now on sale, so don't miss out. Last but not least, the Base Game will be Free 2 Play for the whole duration of the event, so no more excuses!
​

Steam Privacy Settings
With the recent changes to Steam's Privacy Policy, we've seen some issues with hosting and joining lobbies for users who have their accounts set to the new default – 'Private'. The issue is easily remedied by setting your account as either 'Public' or 'Friends-Only'.
More information can be found in our Steam Forums:
Issues joining/hosting a heist with Private Steam accounts
Vulcan salute,
OVERKILL_symN
OVERKILL – a Starbreeze Studio.
Update 176 Changelog
Update size: 381.3MB
General Changes
Fixed an issue where some VR skills would be enabled for regular PC players
Improved the pathing logic for hostages
Fixed an issue where the akimbo autofire sound could get stuck when switching to auto fire mode
Controller
Improved the controller support for Crime Spree
Improved the controller support for Crime.net
Improved the controller support for Story Line
VR
Fixed an issue where an interaction on The Golden Grin Casino line were cut short in VR
Via: Steam Community