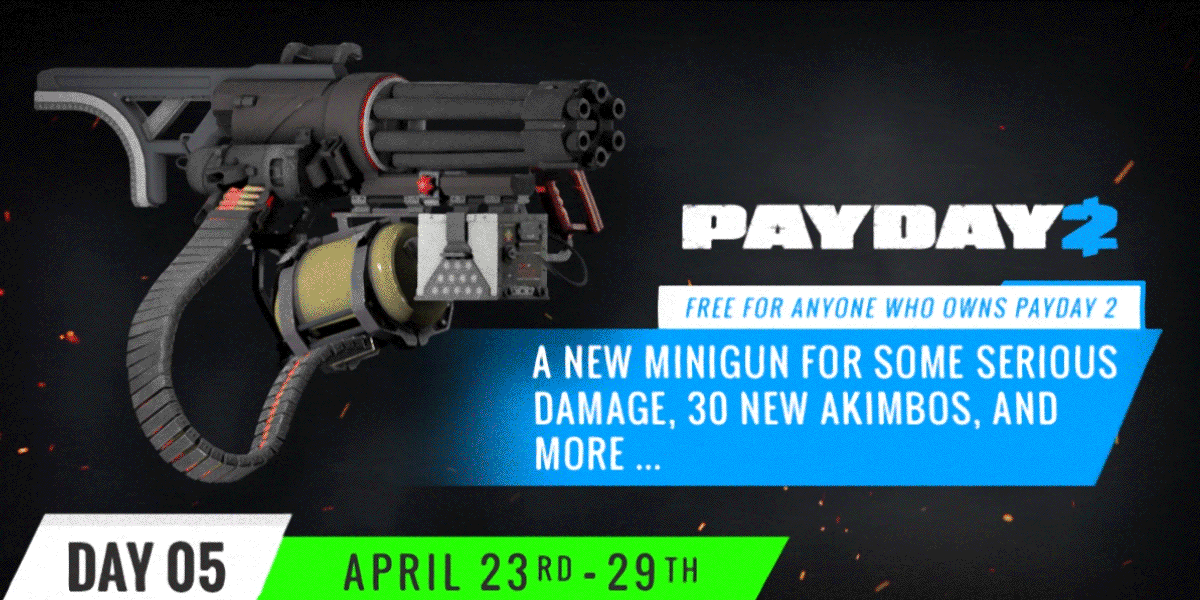 ​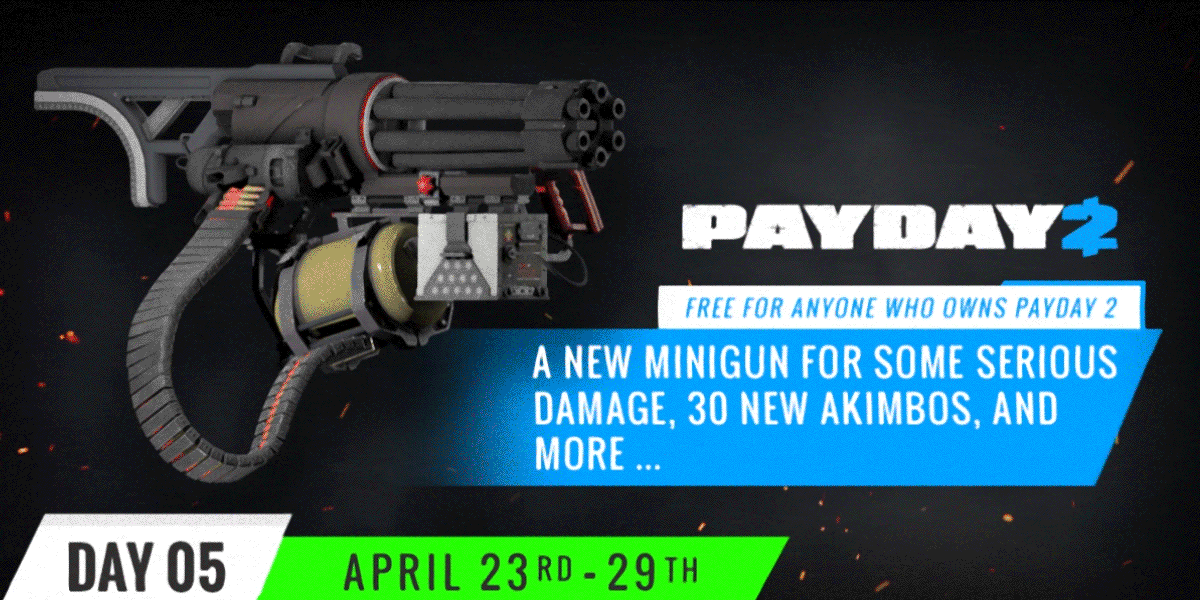 [www.twitch.tv]
Spring Break Day 5 and the Skeptic_Man seams to be getting bolder in his pursuit of the truth. He ventured closer to the Payday Gang then before. We feel he should be careful not to wake the bear.
thesecretisreallyreal[www.thesecretisreallyreal.com]
2000 rounds of badassness per minute
Today we release a new Minigun, it's a shoulder mounted package of pure awesome.
Check it out for yourselves here:
https://sketchfab.com/models/bfb9a2a191ac4f8cb42acf2aa020e2f4
What will you do with your the XL 5.56 Microgun?
30 Akimbos
Yes, you read that right. As if six barrels of the Microgun wasn't enough, we're also adding an additional 30 Akimbo versions of the old Pistols, Submachine Guns and Shotguns. Expanding your arsenal even further.
Mask, Patterns, Materials, oh my
To round out the day we are adding four cozy dog masks and lots of mask customization to go with them – 49 patterns, 33 materials and 100 colors. Let your creativity really shine! When starting the game each player will randomly receive 11 patterns, 10 materials and 21 colors. On top of that all players will receive one copy of the Salaminati patterns. Of course all items can also be found within the loot drop.
​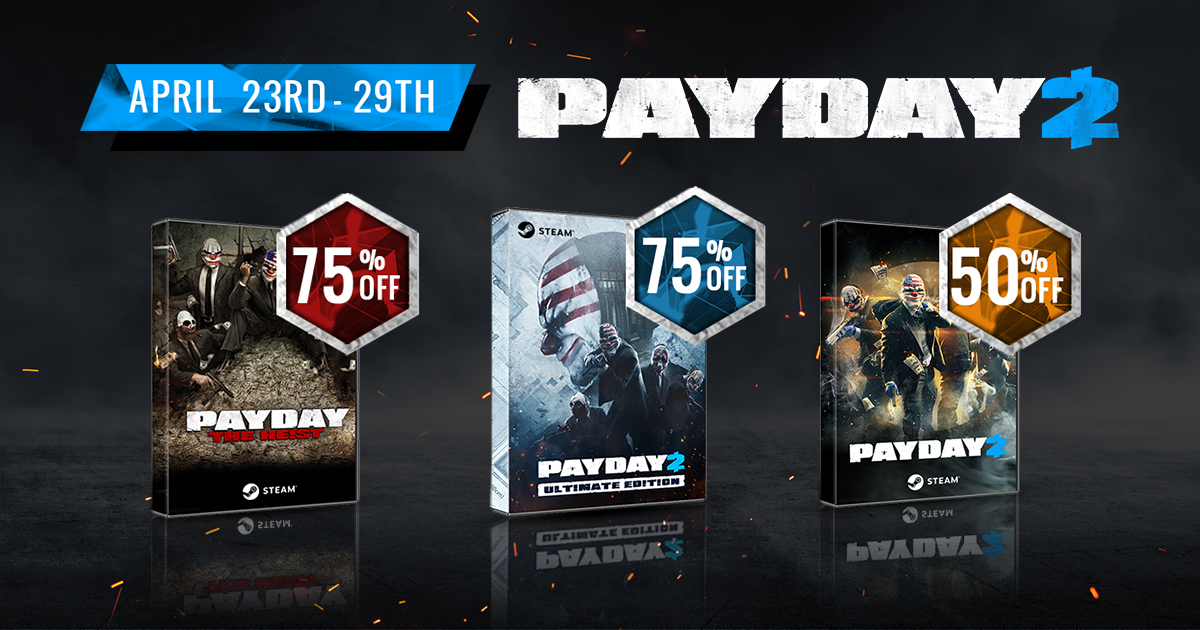 Last week we changed our Ultimate Edition setup. The PAYDAY 2: Base Game is now available to buy & gift again for a reduced price of $9.99. PAYDAY: The Heist, PAYDAY 2: Base Game and PAYDAY 2: Ultimate Edition are now also on sale, so don't miss out. The Base Game is Free-to-Play for the whole duration of the event, so let's go heisting!
We also want to inform you that we just published a new game. If you are interested in puzzle games; please have a look at ​Inked.
That gun is no not Micro,
OVERKILL_Tobias
OVERKILL – a Starbreeze Studio.
Update 178 Changelog
Update size: 86.8 Mb
General
Fixed "Say Hello To My Halloween Friend!" not counting crafted masks
Updated some Community Achievement descriptions
Updated the pattern on the Immortal Python weapon skin for the OVE9000 Saw
Fixed an issue with the Hitman Perk Deck giving the wrong amount of ammunition
Fixed broken material on the Contractor .308 Sniper Rifle when using skins
Fixed an issue on Prison Nightmare where converted cops wouldn't follow the player
Fixed an issue on Prison Nightmare where money pallets used wrong particle effects
Fix the "Drive-by" achievement not being triggered by explosive damage
Fixed an issue with the Para Submachine Gun causing issues with "Here Comes the Pain Train" achievement
Level
Fixed an issue on Beneath the Mountain where players could get stuck behind some railings
Fixed an issue on Brooklyn 10-10 where hostages would remain in unreachable areas
Fixed an issue on Reservoir Dogs Day 2 where the players could get stuck behind a fence
Fixed an issue on Watchdogs Day 2 where bags could get stuck in an unreachable place
Fixed an issue on Breakin' Feds where a box was facing the wrong way in the safe
Via: Steam Community