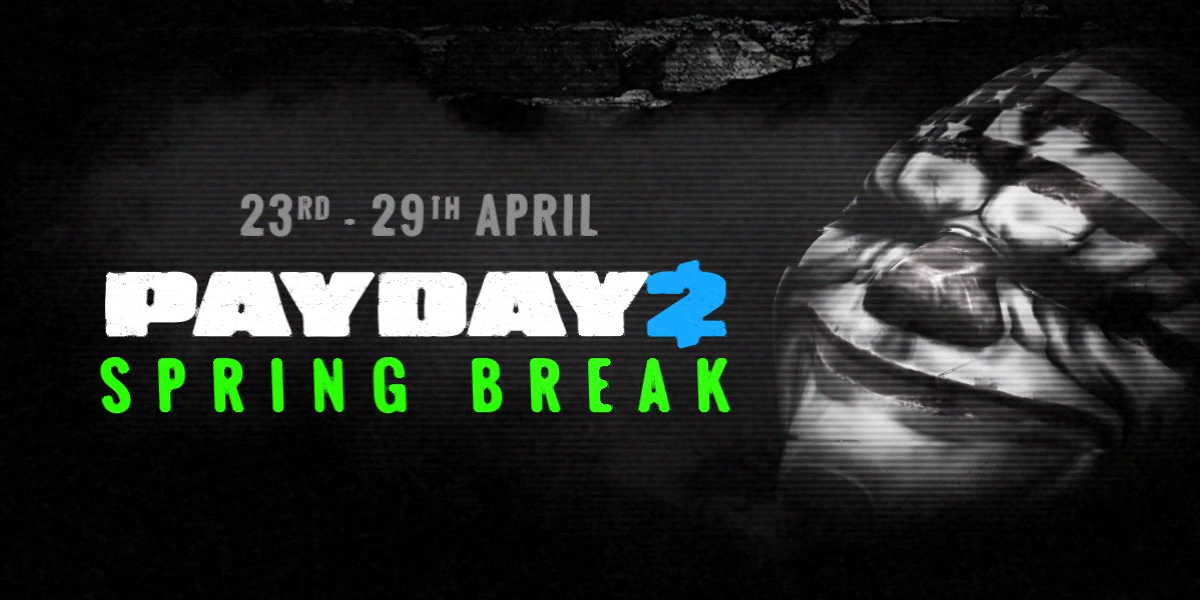 Spring Break starts at 17:00 CEST on April 23rd and continues until April 29th. Enough sun, pool parties, and alcohol – it's heisting time!
Spring Break 2018
This years Spring Break will be 7 Days filled with content, competitions, and surprises. During the whole event, we will have a 75% discount on the base game, our Ultimate Edition Bundle, and PAYDAY: The Heist. We will also activate Free-to-Play on the base game during the time of the event, so gather your gang – there is no more excuse!


PAYDAY 2 will also take part in the Steam Spring VR Sale that starts today, April 19th and continues until April 23rd. Since we are currently in the process of moving the base game out of the Ultimate Edition Bundle and making it available to buy again, the Sale for PAYDAY 2 could be slightly delayed.
For more info regarding the change or feedback: Ultimate Edition Bundle Changes
HYPE,
OVERKILL_symN
OVERKILL – a Starbreeze Studio.
Via: Steam Community