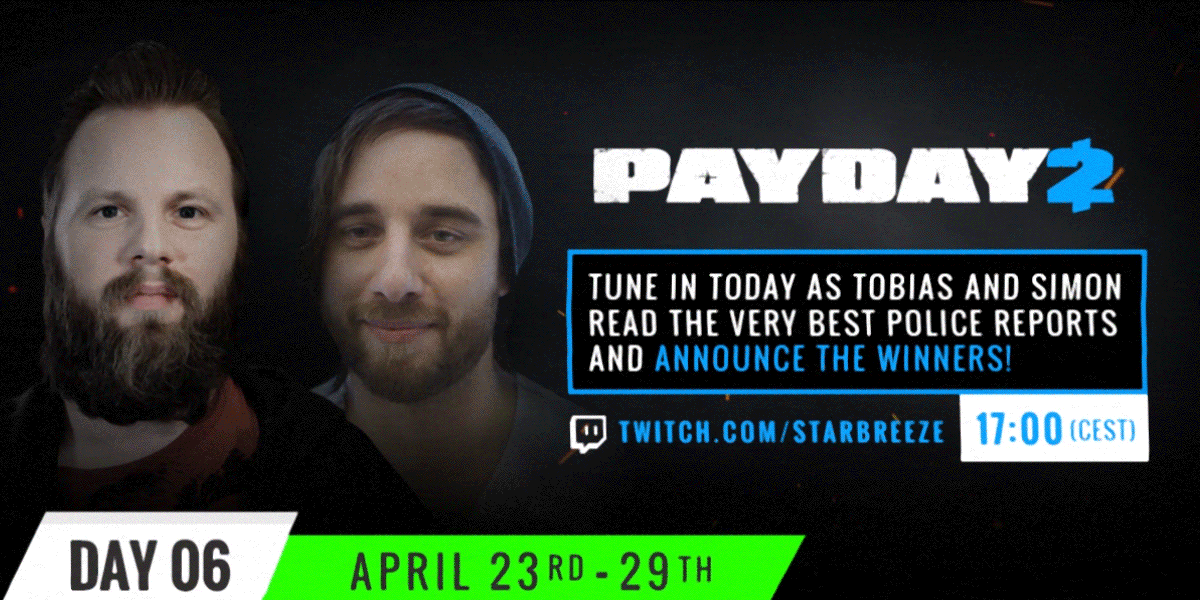 ​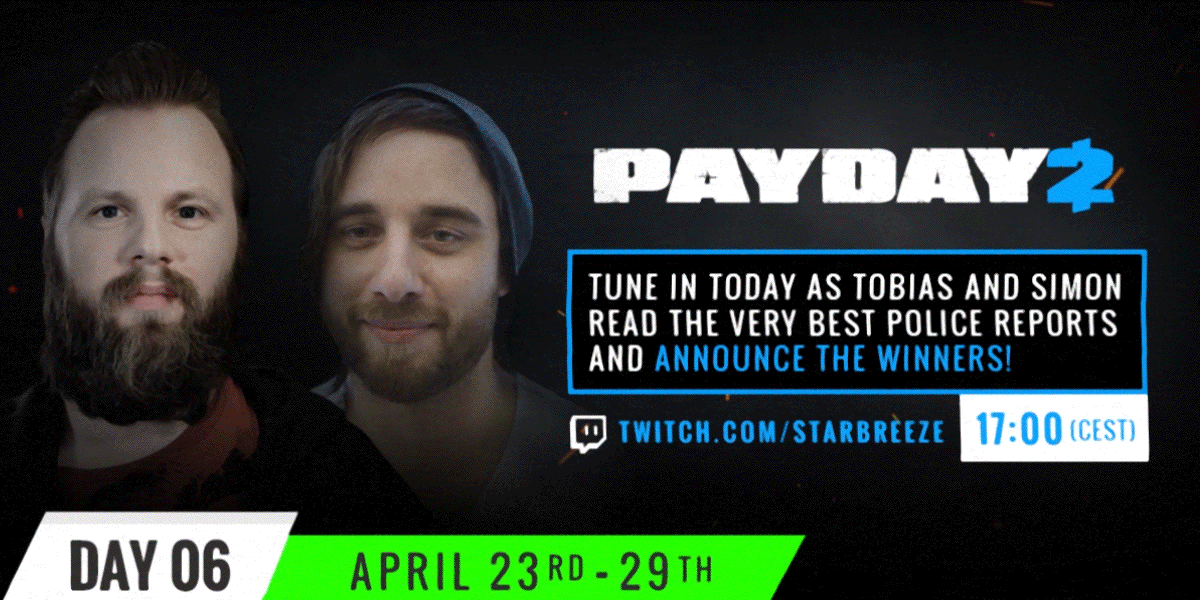 [www.twitch.tv]
Spring Break Day 6 and the our SkepticLad really goes above and beyond when it comes to his research. Recording a commissioner at "work" doesn't sound legal, or at least smart if you ask me. In case you haven't heard it so far, check his latest post:
thesecretisreallyreal[www.thesecretisreallyreal.com]
This years Spring Break is close to an end, therefore it's time to talk a bit about the event so far and our contest winners! 600+ entries in our Police Report Contest on the Steam Forums! We are still impressed by the cheer amount of entries and how authentic some of them were written… don't worry, we don't ask further questions!
The stream starts at 17:00 CEST and can be found on Twitch. Watch the Producers read some really real Police Reports! https://www.twitch.tv/starbreeze
​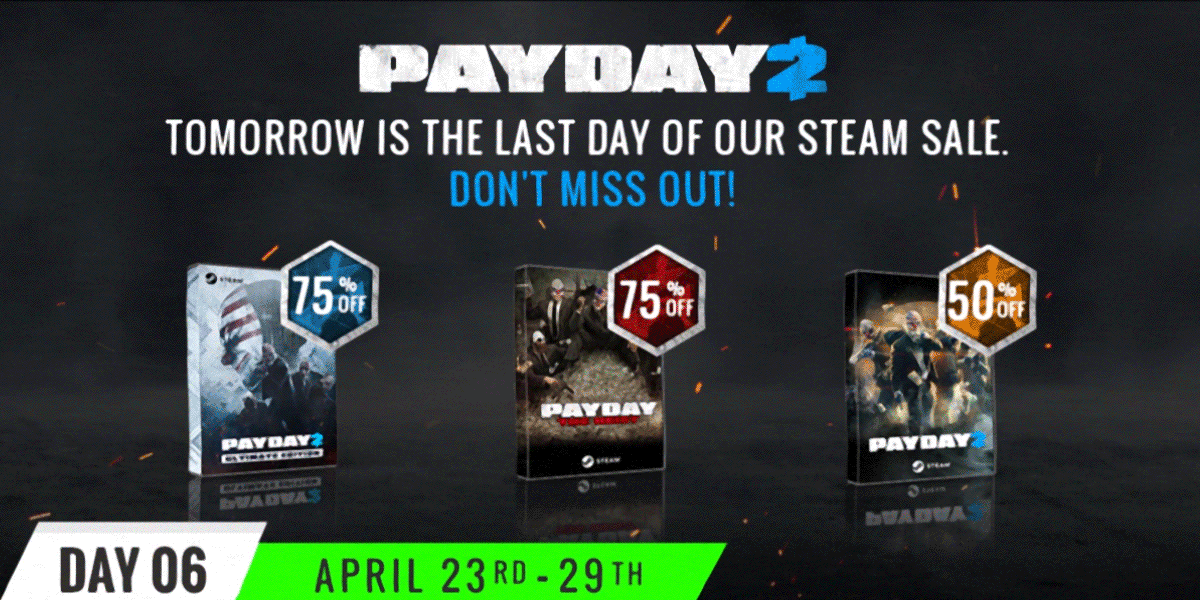 Just like the Event, our Steam Sale is near to an end. Tomorrow is your last chance to grab yourself a copy PAYDAY 2 for the low price of $4.99 or finally upgrade to the PAYDAY 2: Ultimate Edition with a discount of 75%. Last but not least, our new published title ​Inked still has a release discount of 10% until the 3rd of May.
Annnd ACTION,
OVERKILL_symN
OVERKILL – a Starbreeze Studio.
Via: Steam Community