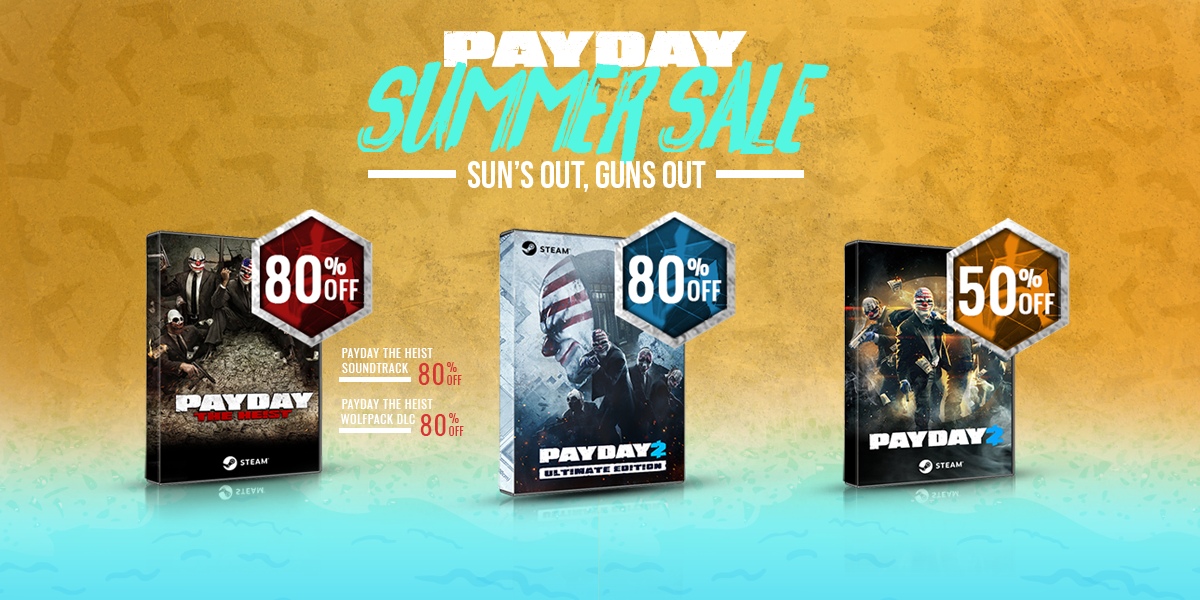 What's good Heisters?
I don't know how your weather looks like, but in Sweden it's currently raining which makes it the perfect time to start the Steam Summer Sale. For the whole duration of the Summer Sale your favorite Franchise will be heavily discounted.
Everyone in your Crew is a PAYDAY The Heist veteran but you never played it? You still haven't upgrade to the Ultimate Edition? Now is the time!
Sun's out, guns out!
OVERKILL_symN
OVERKILL – a Starbreeze Studio.
Via: Steam Community