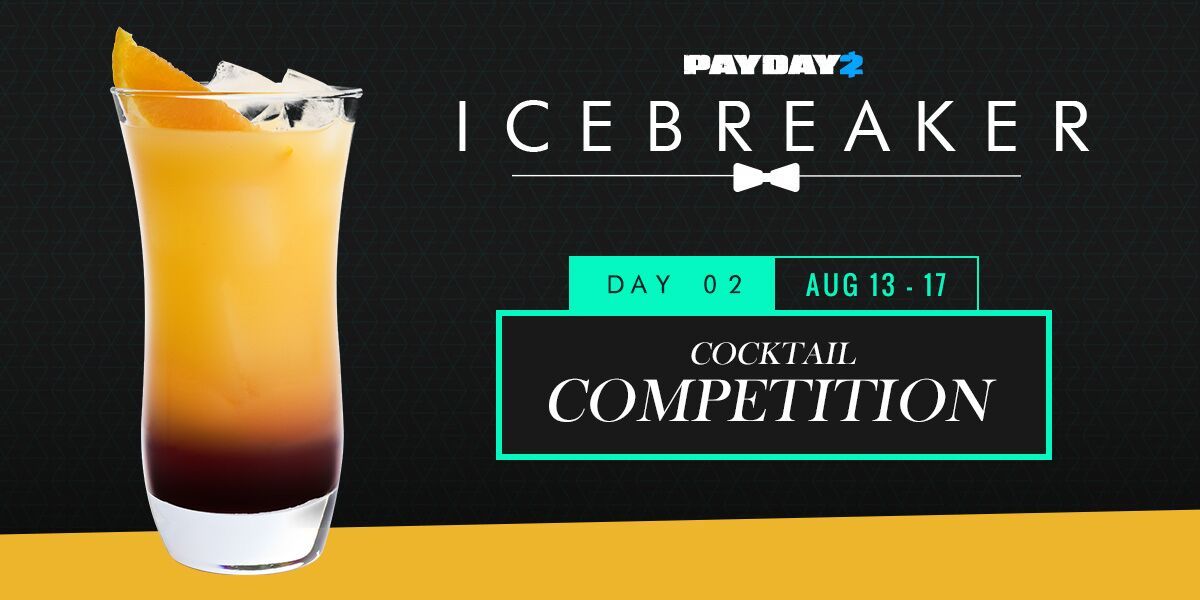 Hello party goers!
We hope you are having fun gaming with Joy and perhaps you've already tried to mix a Blood Diamond? Today we won't add new content to the game, you will have to hold out till tomorrow, but we do have a small contest for you.
Today's webpage has a new lovely drink for our heisters. However it's unnamed and you can come up with a fun, clever or interesting PAYDAY-esque name.
To partake or read more about the contest follow this link: Cocktail Competition
At the end of the contest, we will pick one winner who will receive 4 Ultimate Edition codes + some randomly selected cosmetic masks.
The drink can also be found on the official event website: ICEBREAKER[www.paydaythegame.com]
Please heist responsibly.
OVERKILL_Tobias
OVERKILL – a Starbreeze Studio.
Via: Steam Community