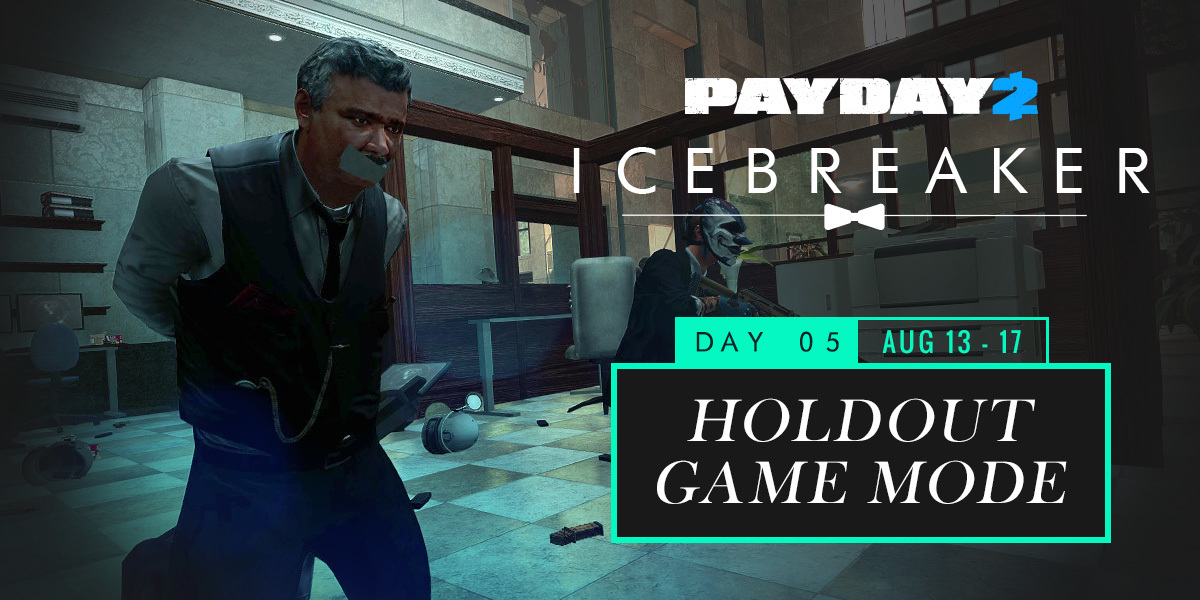 Day 5, the final day of the ICEBREAKER event has arrived! We hope you all had as much fun as we had, pumping out content, watching you on streams, being on stream ourself, or reading up on how you collectively solved riddles.
Today's update will bring you a new game mode called, HOLDOUT! Your objective is to fight off up to 9 waves of enemies, each increasing in difficulty, to gain the maximum ransom. HOLDOUT comes with a WEEKLY version where you can unlock special rewards each week.
You want to know more about the first cocktail of yesterday's stream? Check out ICEBREAKER website: ICEBREAKER[www.paydaythegame.com]

The event is over, but the sale is still going strong! Gather your crew to enjoy the new heist & game mode together. Still missing one or two? Now is the perfect time to get your friends into the game while PAYDAY The Heist, PAYDAY 2 and PAYDAY 2: Ultimate Edition are still on heavy discount.
Let's make a deal,
OVERKILL_symN
OVERKILL – a Starbreeze Studio.
Update 186.0 Changelog
Update size: 139.4 Mb
General
Joy can now wear the BriteNite Mask
Via: Steam Community