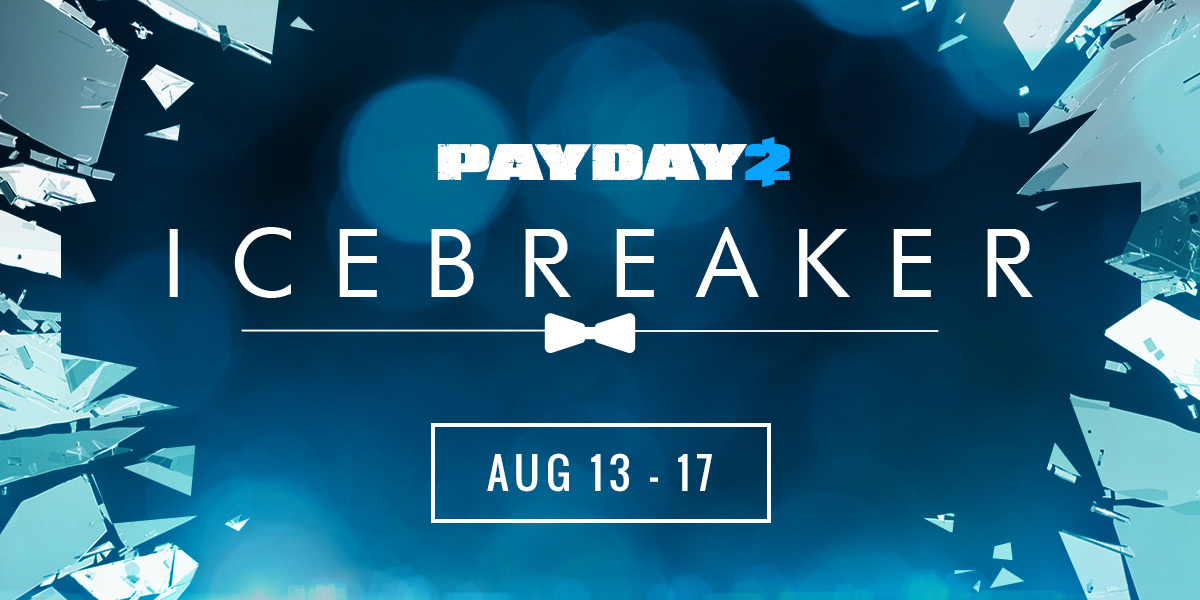 Heisters, since this summer feels a bit different, at least weather-wise, therefore, we used the AC in our office to stay cool and created something out of the ordinary for you! Like never before, we decided to have a small event this summer! We don't plan to make this event an annual thing just like Spring Break or Crimefest. Enough small talk, stack up on fans for your gaming corner this weekend, because next week it's ICEBREAKER time!
Like Spring Break and Crimefest, ICEBREAKER will follow the same structure, means content every other day. Get a glimpse of what to expect each day: ICEBREAKER[www.paydaythegame.com]

Starting today until the 19th of August, PAYDAY The Heist, PAYDAY 2 and PAYDAY 2: Ultimate Edition will be on discount. So get out, tell your friends, lift them out of the pool and get them in front of the computer! …who needs tan anyway?
Stay hydrated,
OVERKILL_symN
OVERKILL – a Starbreeze Studio.
Via: Steam Community