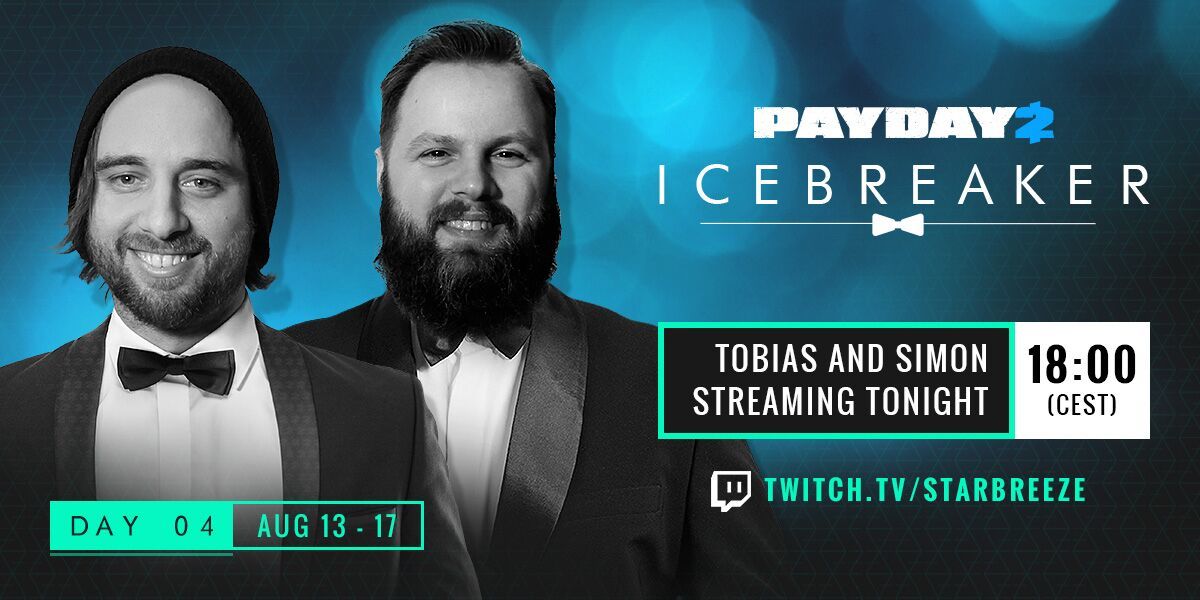 Today we revisit the Shackelthorne Auction heist. Join us at 18:00 (CEST) on Twitch as we discuss the event, the new heist, and show you how to make the cocktails from the menu. You may even get a sneak peek at tomorrow's cocktail. After some refreshments OVERKILL_symN, OVERKILL_Karl, OVERKILL_Miki and myself (OVERKILL_Tobias) will attempt the heist, let's bet how far we will make it after a couple of cocktails.
While waiting for the stream to start, you can check out the latest cocktail recipe on the event site: ICEBREAKER[www.paydaythegame.com]
Update 185.1 Changelog
Update size: 12.0 Mb
Shackelthorne Auction
Fixed the issue that the extra loot wouldn't reward money at the end of the heist
Fixed an issue where ECM jammers would cause the vaults keypad to be intractable at any time
Moved the eastern blowtorch shelf out of the wall
Fixed an issue where the three "Coffer" and "The Obsidian Plate" trophies wouldn't award continental coins
Removed floating security cameras in the sky
Fixed an issue where the northwestern windows in the staircase wouldn't break when enemies jumped through
Fixed that the ladder asset wouldn't show in-game for drop-ins
Fixed an issue where a display case wasn't lootable
Updated the cocktail menu
Corrected a typo on the "The Obsidian Plate" trophy
Updated the Glass Cutter asset to have a capital C
When ordering a shaken cocktail from a novice bartender; mind the splash zone.
OVERKILL_Tobias
OVERKILL – a Starbreeze Studio.
Via: Steam Community