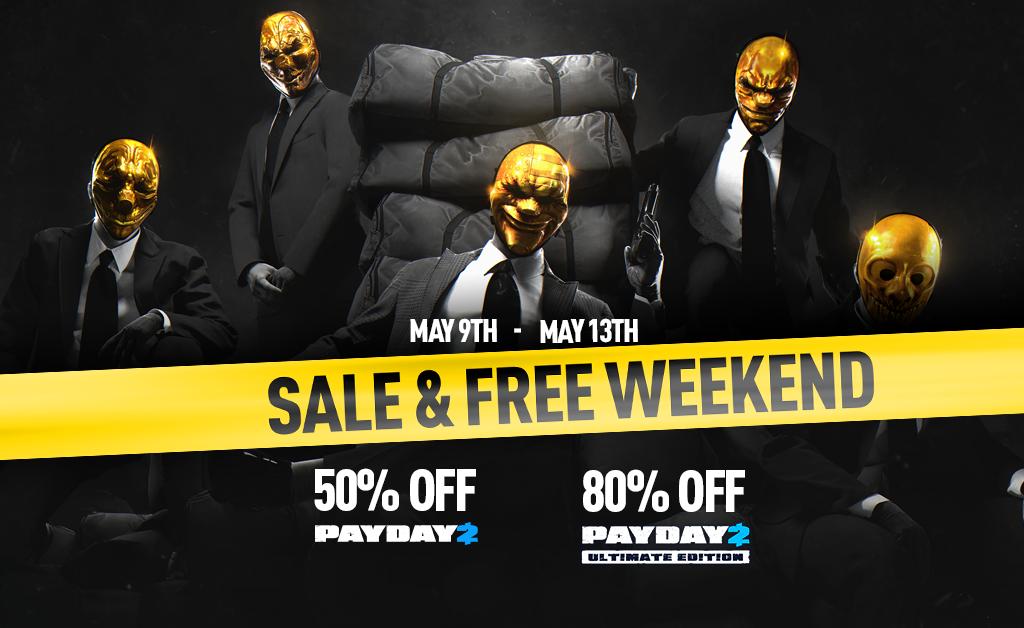 Heisters!
PAYDAY 2 is free to play until Monday! Just head to the store front and download the game to play. We've also discounted the base game at 50% and the Ultimate Edition at a whopping 80% off – a steal!
The Free to play period as well as the discounts end on Monday at 10am Pacific.
Check out the website for a link to the wallpaper! https://pd2.link/free-weekend-cdfb4
https://store.steampowered.com/app/218620/PAYDAY_2/
Keep those helmets flying!
OVERKILL_Almir
OVERKILL – a Starbreeze Studio.
Via: Steam Community