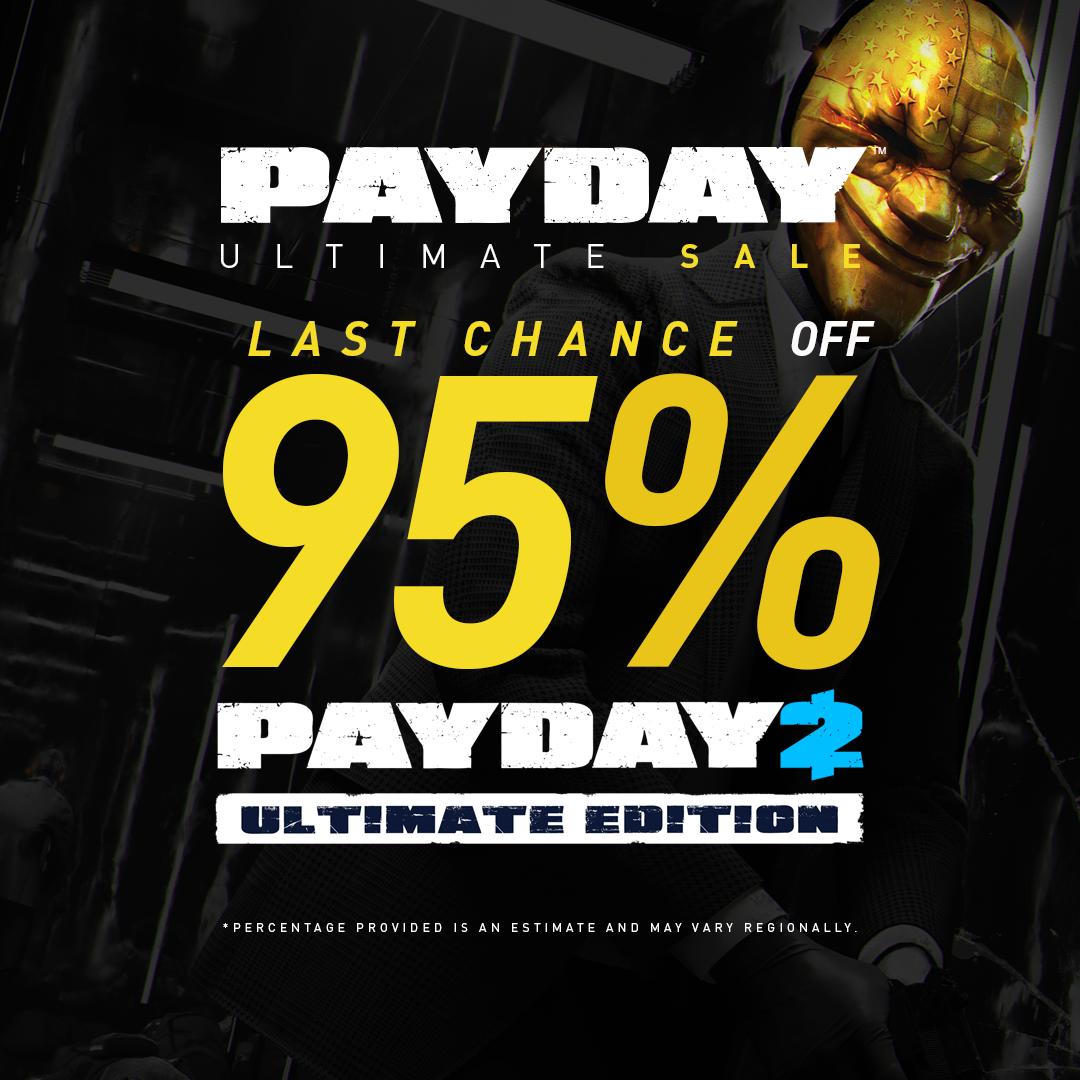 Heisters,
The Summer Sale is Almost Over!
Thank you for a crazy summer sale. It's great seeing the support and all the activity over on Crimenet. We hope you are having a great time robbing banks with your friends.
Get PAYDAY 2: Ultimate Edition for 95% off
Just your friendly career criminal reminder: there's less than 24 hours left of the summer sale. This year you can get PAYDAY 2: Ultimate Edition for a staggering 95% off. If you have a buddy who hasn't turned to a life of crime yet, now's their chance.
Get your copy of PAYDAY 2: Ultimate Edition here!
PAYDAY: The Text Adventure
Heisters, thanks to everyone who's been playing our summer sale story adventure. We enjoyed making it and it's great seeing you play it. Whether it's for the immersive story, deep progression sytstem, the incredible graphics or just to nab a code or two (or three), we appreciate you spending your time with the PAYDAY gang.
We'll keep the text adventure available after the sale, but we'll remove the possibility to gain bonus keys. If you want any of the keys made available through the text adventure, make sure to play it before the Steam summer sale ends.
Click here to play the PAYDAY: The Text Adventure.[www.overkillsoftware.com]
Thank you for your support.
Yours truly,
Almir
OVERKILL_Almir
OVERKILL – a Starbreeze Studio.
Via: Steam Community