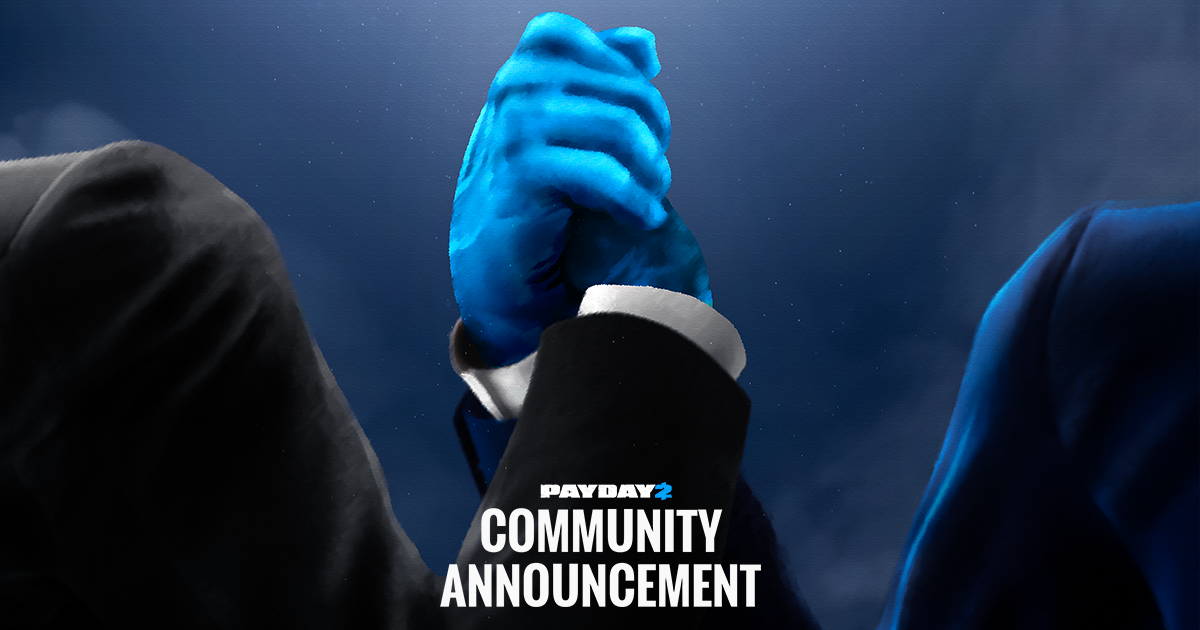 Hello to all new Heisters!
After more than 10 years, PAYDAY 2 will finally spread its wings and soar to a new PC platform. Starting today, you can now perform the unique heisting experience found only in PAYDAY via Epic Games Store. To celebrate this PAYDAY 2 will be free to claim on Epic Games Store from June 8th running until June 15th. Alongside the free period, the majority of DLCs will be for sale via the Epic Games Store.
We've worked hard to make the finest heisting experience on the market available on a new platform without any fuss. For existing players, there won't be any third party software or functionality downloaded. So if you play on Steam, you'll be able to keep playing as if nothing happened, though you might notice an influx of new players.
Being the cool razzle-dazzle developers that we are, we made sure to enable fully functioning cross-platform between Epic Games Store and Steam players. No need to really do anything, just play as normal and you'll see players from both camps appear in crime.net.
The free items normally granted by steam keys or by following the Steam group, can now be gained through connecting your Starbreeze Nebula account and your Epic Games account.
If you have friends who finally got PAYDAY 2 via the free period on Epic, we even built a custom friends list for you, add an Epic friend in PAYDAY 2 and you'll be able to play together again in the future. Easy as that.
Why now? We've toyed around with the idea of bringing PAYDAY 2 to new platforms, and thus new potential heisters, for years. So when we spoke to Epic and they seemed interested in helping us out in doing just that, we were intrigued. Then, when they offered to make PAYDAY 2 free to keep for the first week, we knew it was something we needed to do.
What better way to celebrate PAYDAY 3 coming out this year than by giving away a few thousand copies of its predecessor?
We're also happy to announce that PAYDAY 3 is now available for wishlisting in the Epic Games Store in addition to Steam, wishlist either by clicking the appropriate link. Also, this does not mean PAYDAY 2 or 3 will be exclusive to any platform, we want to be everywhere there are players.
We've touched on it already, but let's spell it out so we're extra clear. One of our leading principles in making this happen has been to ensure we didn't do anything that could be seen as negative to the existing community. We believe we accomplished that goal, looking at the final product we believe we've avoided the things that could lead to friction.
That being said, please let us know if you have any concerns and we'll do our best to either answer them directly or make a collection post and put them all together.
Happy Heisting!