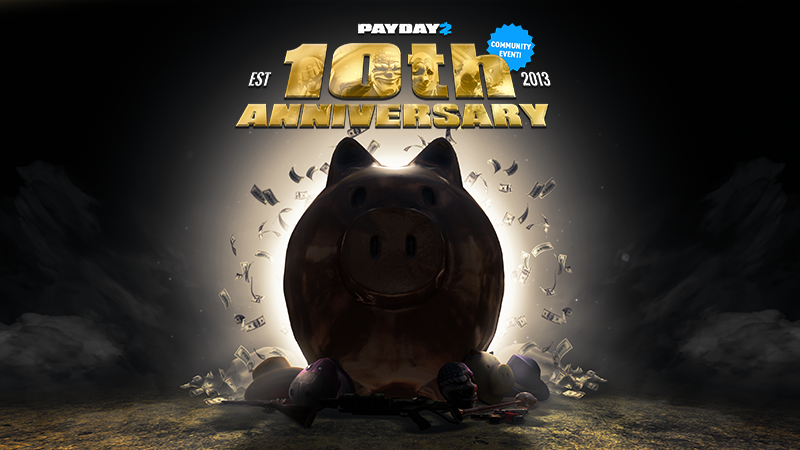 Hello Heisters!
And thus, the 10th anniversary of PAYDAY 2 comes to an end.
You unlocked all the things, well done! Today's update adds the Dead Game outfit, you keep asking for it so here it is! Now available both in PAYDAY 2 and on our t-shirt store. Add a mask from our merch store and you'll have the perfect cosplay ready to go!
Keep those helmets flying
OVERKILL_Tobias
PAYDAY 2: Update 239.3 Changelog
Update Size: 54.8 MB
Changes
Fixed a crash with hitting Dragan's duffle bag in the Safe House.