September 21, 2023 5:39 pm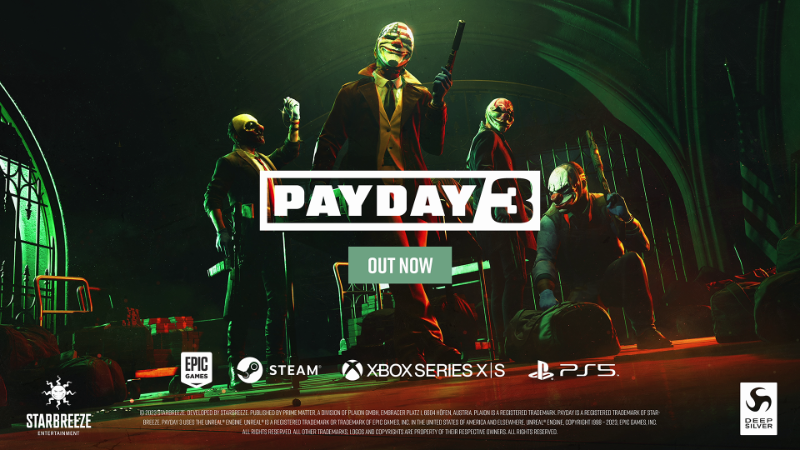 PAYDAY 3
The launch of PAYDAY 3 is finally upon us! Police and criminals alike quake at the rumors of the Payday Gang arriving in New York City. And today, they arrived.
A brand new chapter in the PAYDAY universe is revealed to the world and we're thrilled to have you join us on the journey. We've already shared the roadmap for the first year of PAYDAY 3, check it out here.
The Medic Bag
Should you have any issues with the game, don't hesitate to contact our support team, if you'd like to leave us any feedback we do have a feature upvote page where you can either write your own suggestion or vote on the suggestions of others.
Join our Launch Stream
At 10PM CEST we're live on Twitch and YouTube where we'll be playing PAYDAY 3. We will also be joined by our special guest ICE-T, who portrays the new character Mac, to talk about PAYDAY! See you there!
Welcome to New York!
SBZ_Almir
Starbreeze Entertainment.