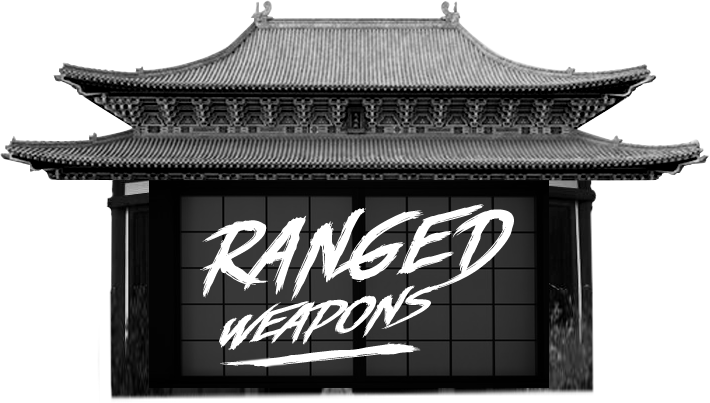 Throwable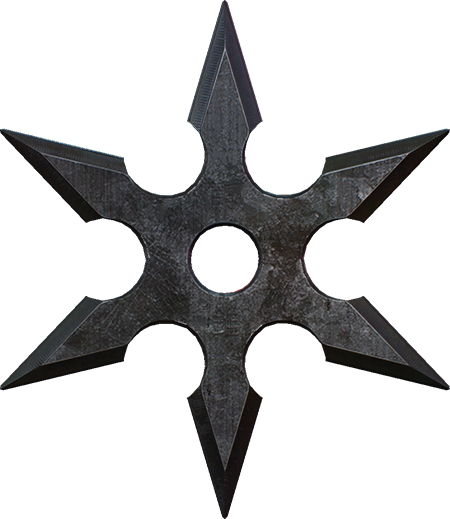 Twinkle, twinkle ninja star. Tear through armor from afar. Sharp and poisoned, kill them all. Pick them up as dozers fall.
Introducing the new Shuriken throwing star. With their poison coating you can potentially throw all of them in quick succession and clear a room just as efficiently as any explosives. They can be picked up after they've been thrown as well.


Kunai Knife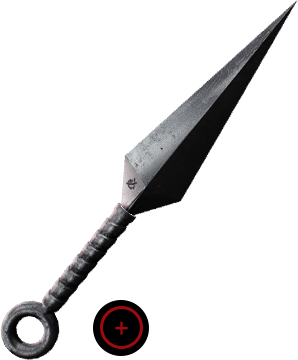 Even the mightiest of opponents will fall when touched a single time by the poison dipped Kunai Knife.
Talons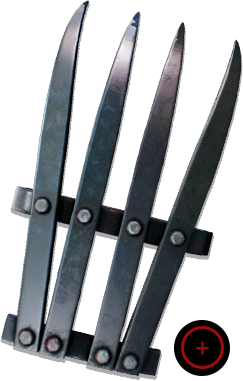 Originally used to scale walls and trees, these sharp claws swiftly turned into weapons when whoever wielded them was discovered.
Okinawan Style Sai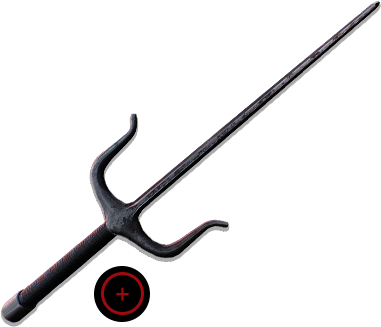 Once in a while, a victim of the Okinawan Style Sai realize a little too late that it doesn't matter how blunt the weapons are. In a matter of seconds they have disarmed you of your sharp ones.
Empty Palm Kata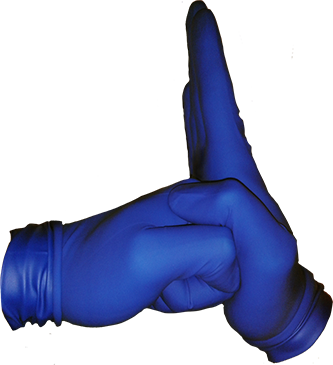 No student questioning the Empty Palm Kata technique survived, as Master Hito offered them a chance to block it, without mercy.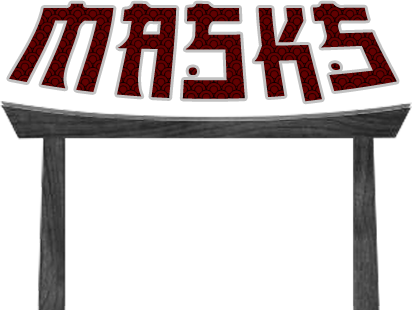 Names Are for Friends, so I Don't Need One
- Get eleven kills with the Lebensauger .308 Sniper Rifle without reloading it. Unlocks the "Slicer" mask, "Still Waters" material and "Youkai" pattern.

Swiss Cheese
- Kill 100 enemies in a single heist with the Kross Vertex Submachine Gun. Unlocks the "Kage" mask, "Sakura" material and "Oni" pattern.

Shuriken Shenanigans
- Complete a single heist in stealth, killing at least 4 enemies using only the Shuriken throwable. Unlocks the "Kuro Zukin" mask, "Bamboo" material and "Koi" pattern.

Fugu Fighter
- Have at least 3 enemies poisoned at the same time with your poisoned weapons. Unlocks the "Shirai" mask, "Origami" material and "Hanabi" pattern.