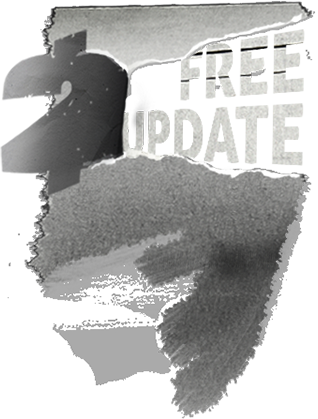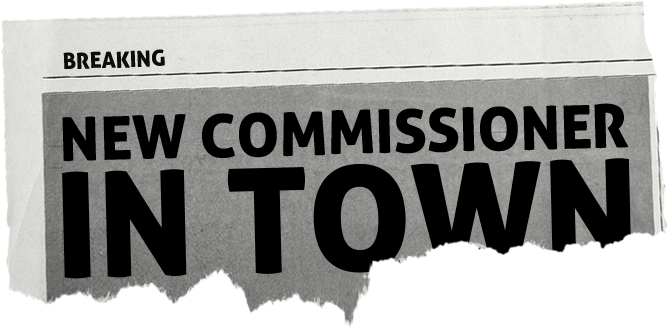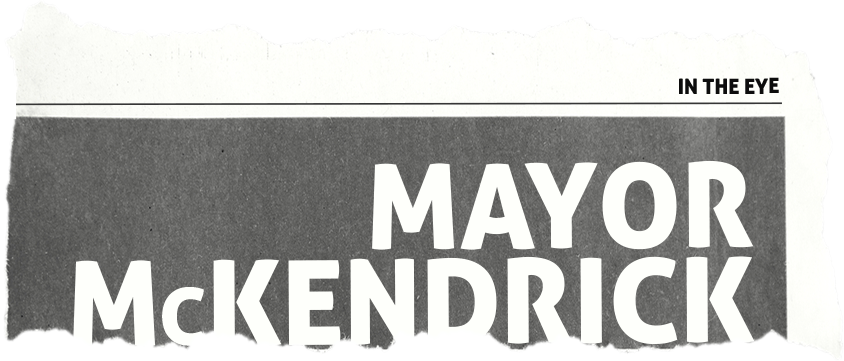 By: Wanda Lu
Washington DC Senior Criminal Reporter
At City Hall, Mayor Bob McKendrick today announced the formation of a new task force. This task force has been specifically charged with combating the crime group known as 'The Payday Gang'.
The Mayor used the announcement to introduce the task force's leader, Commissioner Garrett.
"Washington is sick. I am the cure." Commissioner Garrett, 62, arrives from Boston, where his aggressive leadership of the BPD eradicated both the Irish and Italian mobs, and earned him the nickname "Old Thunderguts".
At the press conference, Commissioner Garrett announced his intention to destroy the infamous network Crime.Net, and its near-mythical leader, Bain.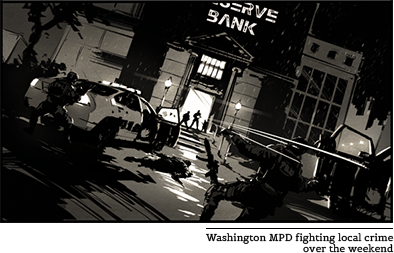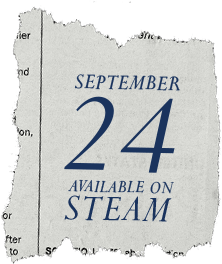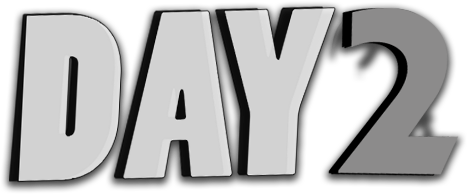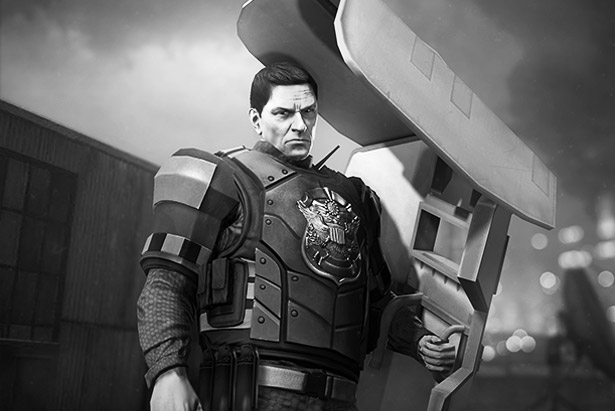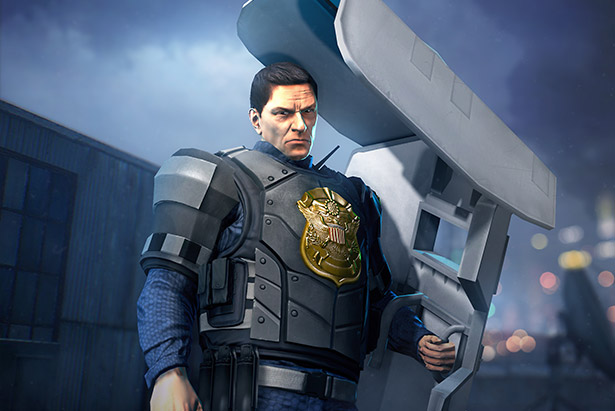 "The presence of Captain Winters will definitely boost the morale and combat efficiency of our brave but strained MPD officers in our fight against the Payday gang."

Commissioner Garrett

Also at the press conference, Commissioner Garrett took the opportunity to reveal one of his key team members. Captain Neville Winters, 39, has been attached to the special task force.
A Bay Area native, Winters is a graduate of U.C. Berkeley's prestigious Military Police Officer program. Having served his country for eight years, Winters further advanced his expertise in urban warfare and counter-insurgency by joining GenSec's highly classified "Advanced Equipment and Tactics" division.
Captain Winters has previously served with Commissioner Garrett, winning an Honorary Medal of Valor during the Boston campaign for, as Garrett described, "putting a little iron in the glove".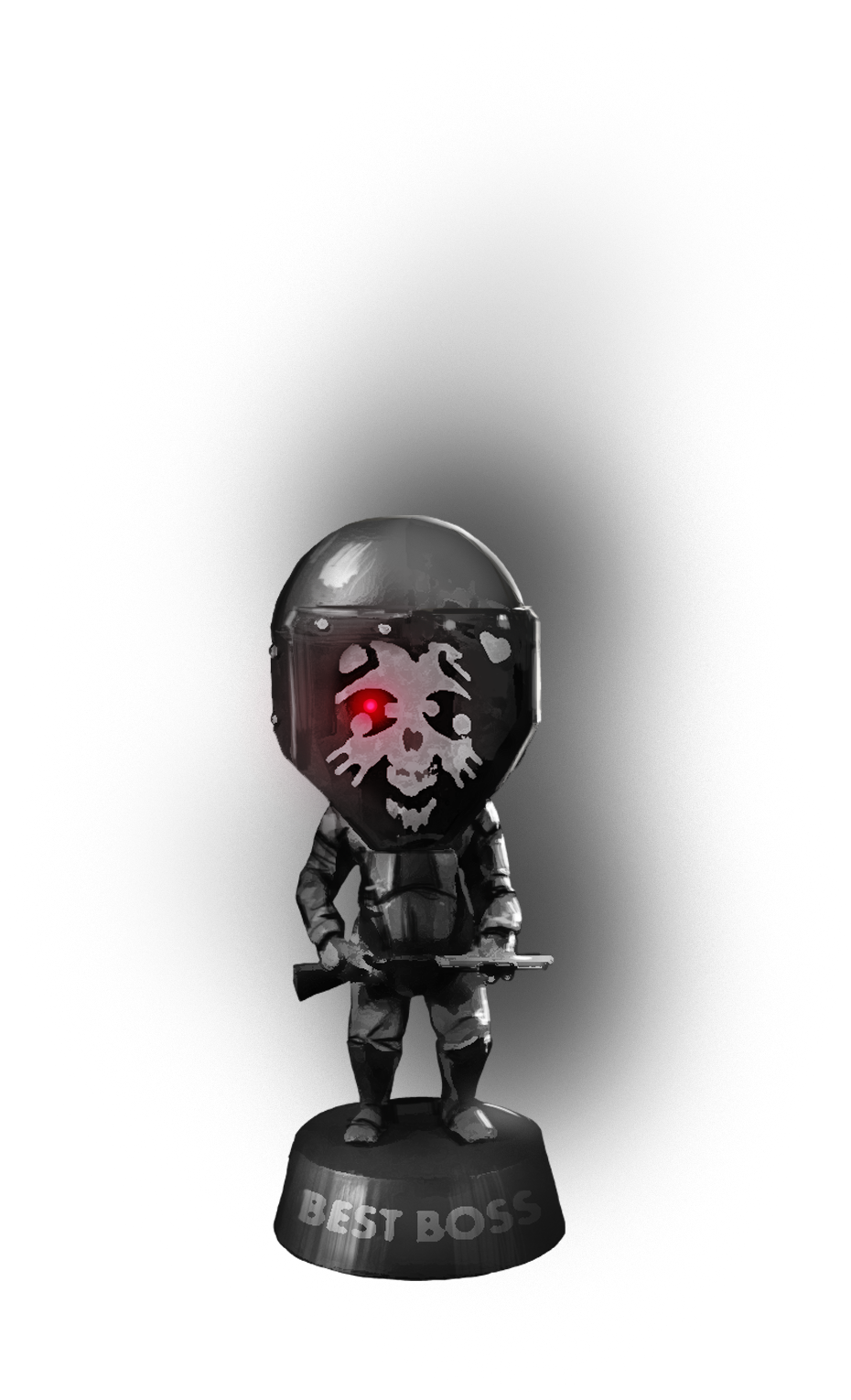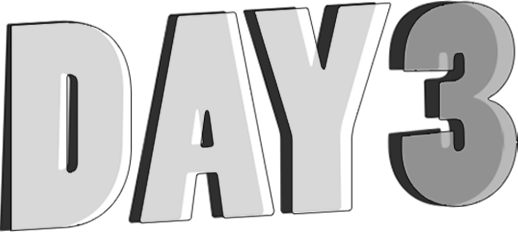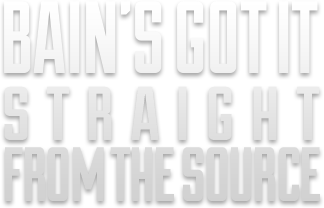 Gang, as you've probably heard McKendrick has assigned a new commissioner to put a stop to Crime.Net. His name is Solomon Garrett. He's as hard as they come and will be difficult to deal with. He can't do it alone and relies on others to help him. It wasn't easy but I've gained access to his computer and guys, I've found the M O T H E R L O D E!
We now have access to everything the FBI knows about you, your profiles and your criminal history, even your suspected preferred weapon!
Knowledge is power and we have it all.
//BAIN
PS. Don't fuck with the files or someone is bound to notice!


Find out what he knows, these are his files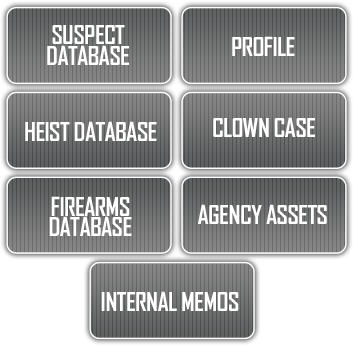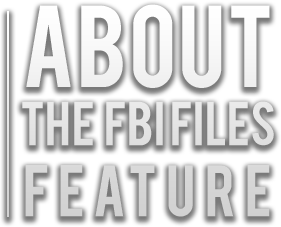 We're in! With a well-placed Bobblehead Dozer, complete with a powerful wifi booster, Bain has succeeded in gaining access to Commissioner Garrett's FBI account. This means Bain can now see everything the Commissioner sees and read everything he reads!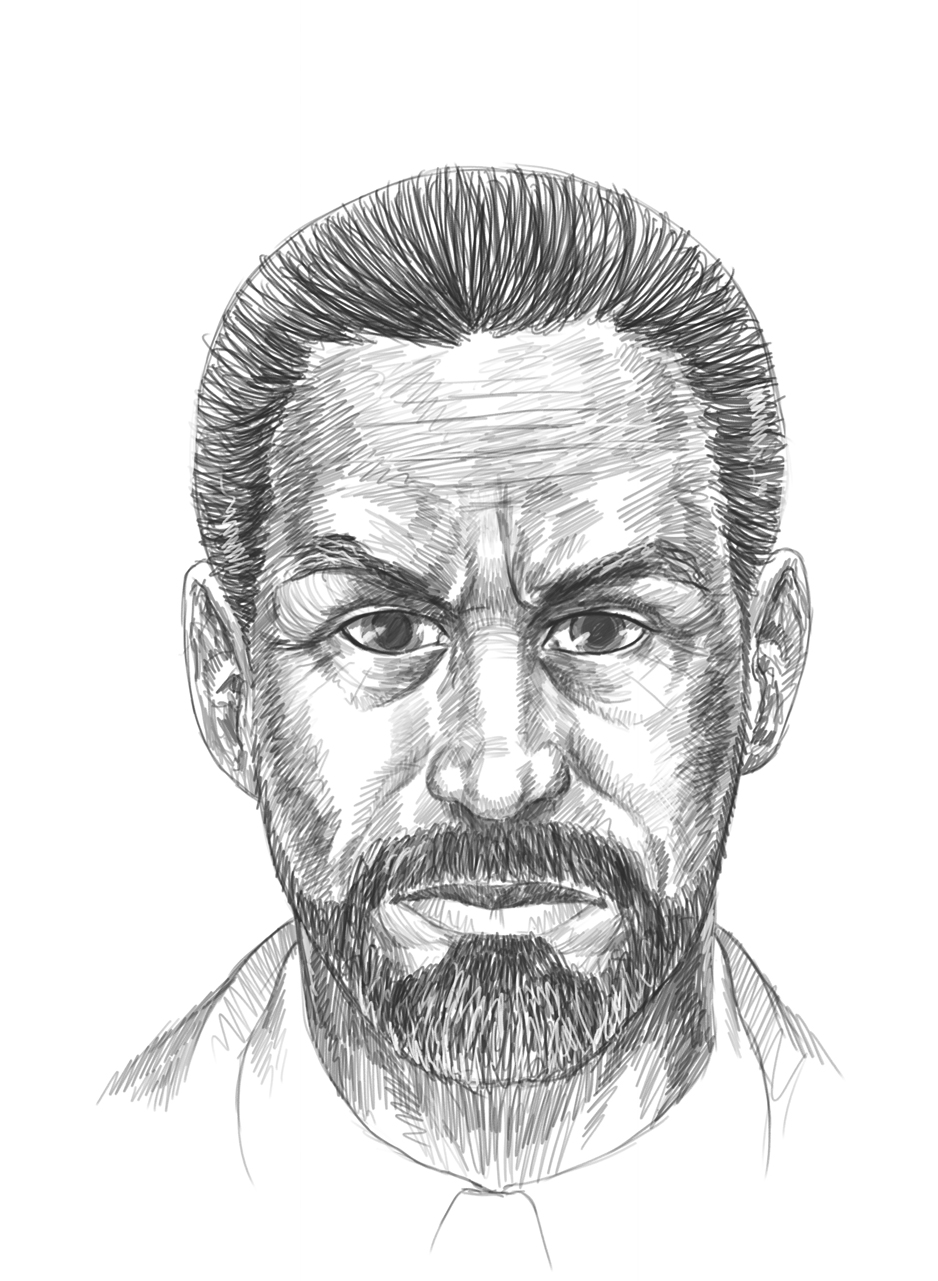 Name: Dallas
Hair Color: Black/Grey
Eye Color: Hazel
Age: 44
Height: 6' 2"
Build: Trim
Distinguishing Features: Moustache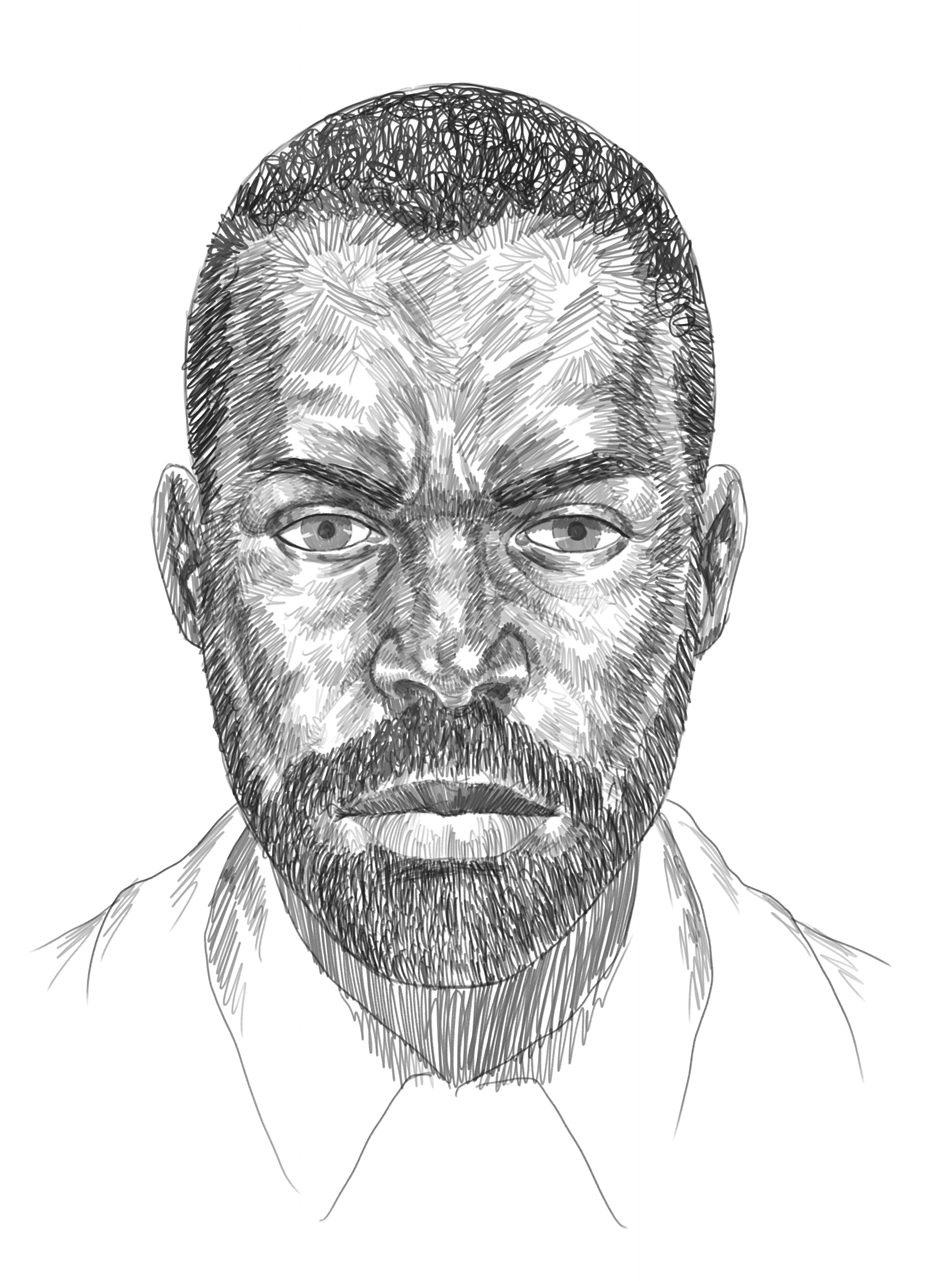 Name: Chains
Hair Color: Black
Eye Color: Hazel
Age: 37
Height: 6' 3"
Build: Muscular
Distinguishing Features: None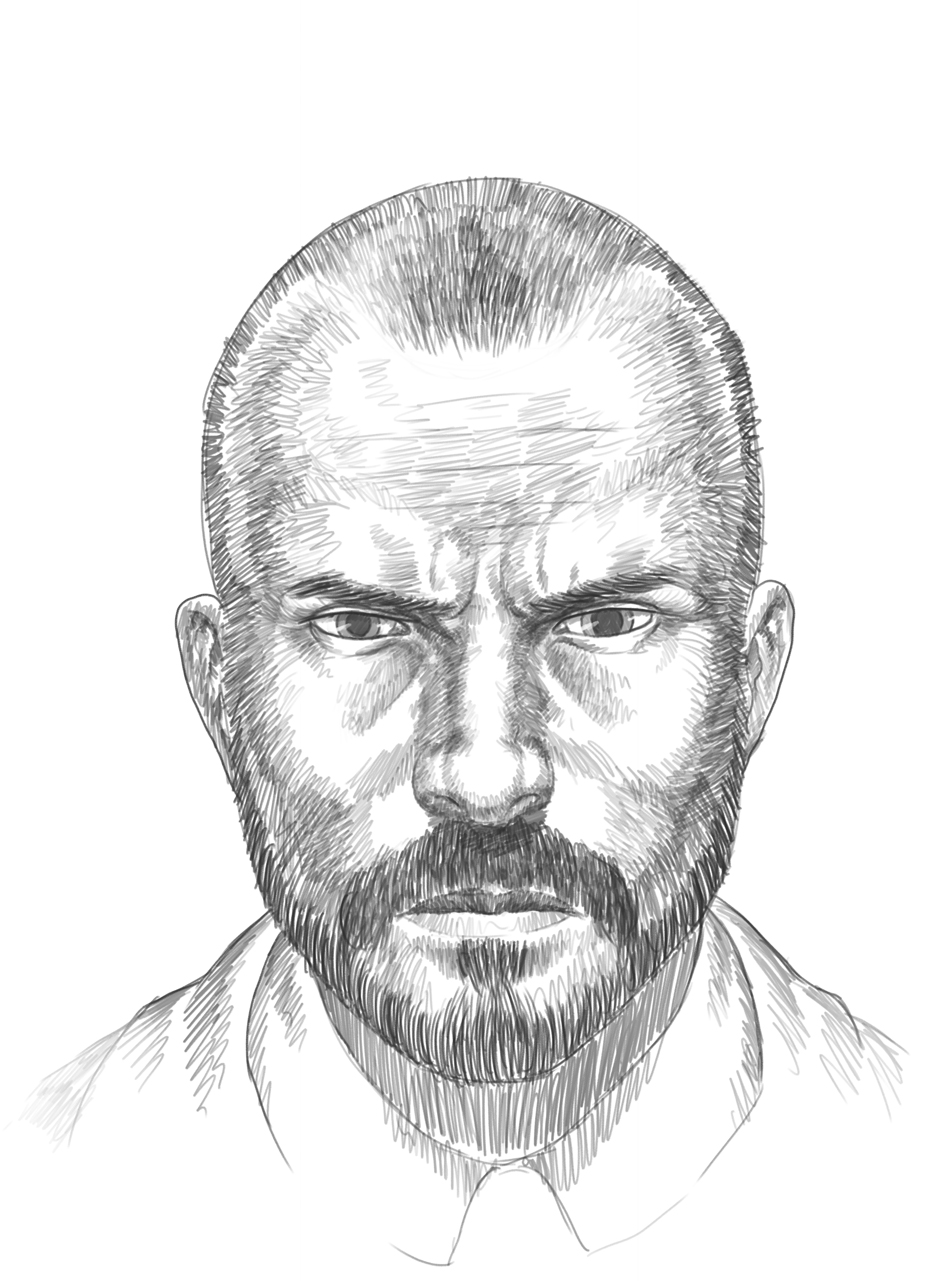 Name: Wolf
Hair Color: Light Brown
Eye Color: Blue
Age: 34
Height: 6' 0"
Build: Slender
Distinguishing Features: Balding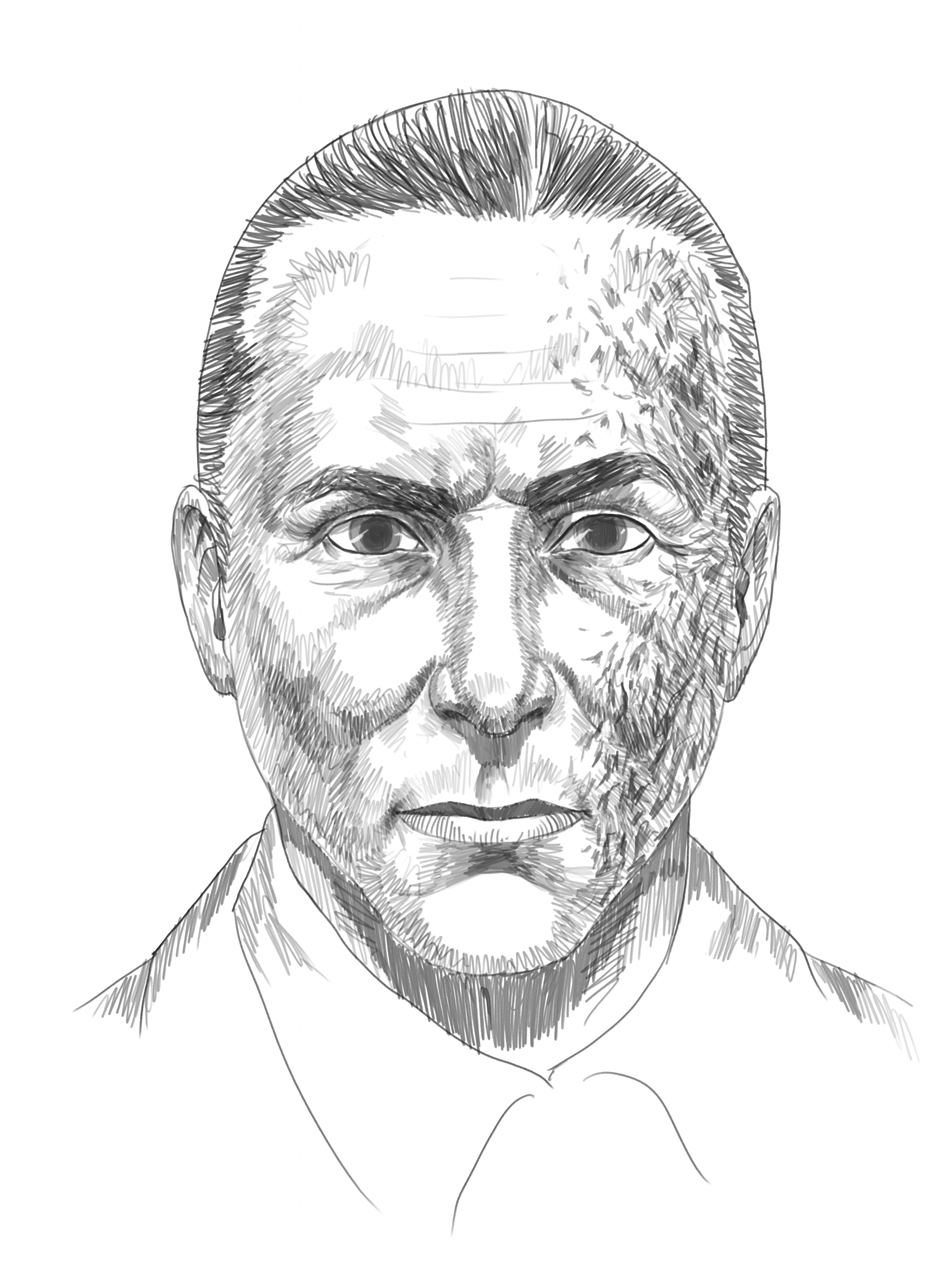 Name: Hoxton
Hair Color: Brown
Eye Color: Hazel
Age: 32
Height: 5' 11"
Build: Thin
Distinguishing Features: Heavy face scars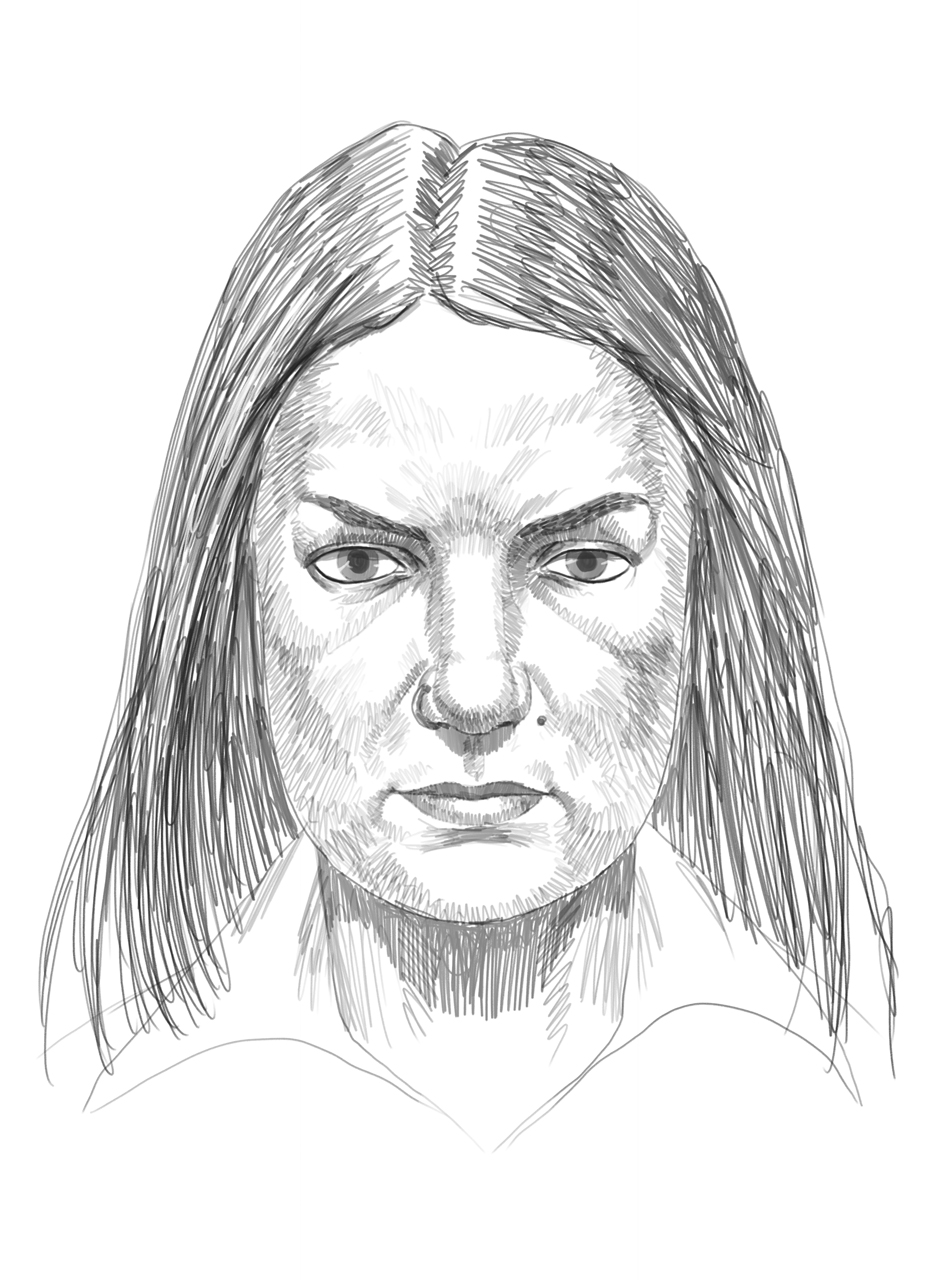 Name: Clover
Hair Color: Black
Eye Color: Brown
Age: 27
Height: 5' 8"
Build: Slender
Distinguishing Features: Pink highlight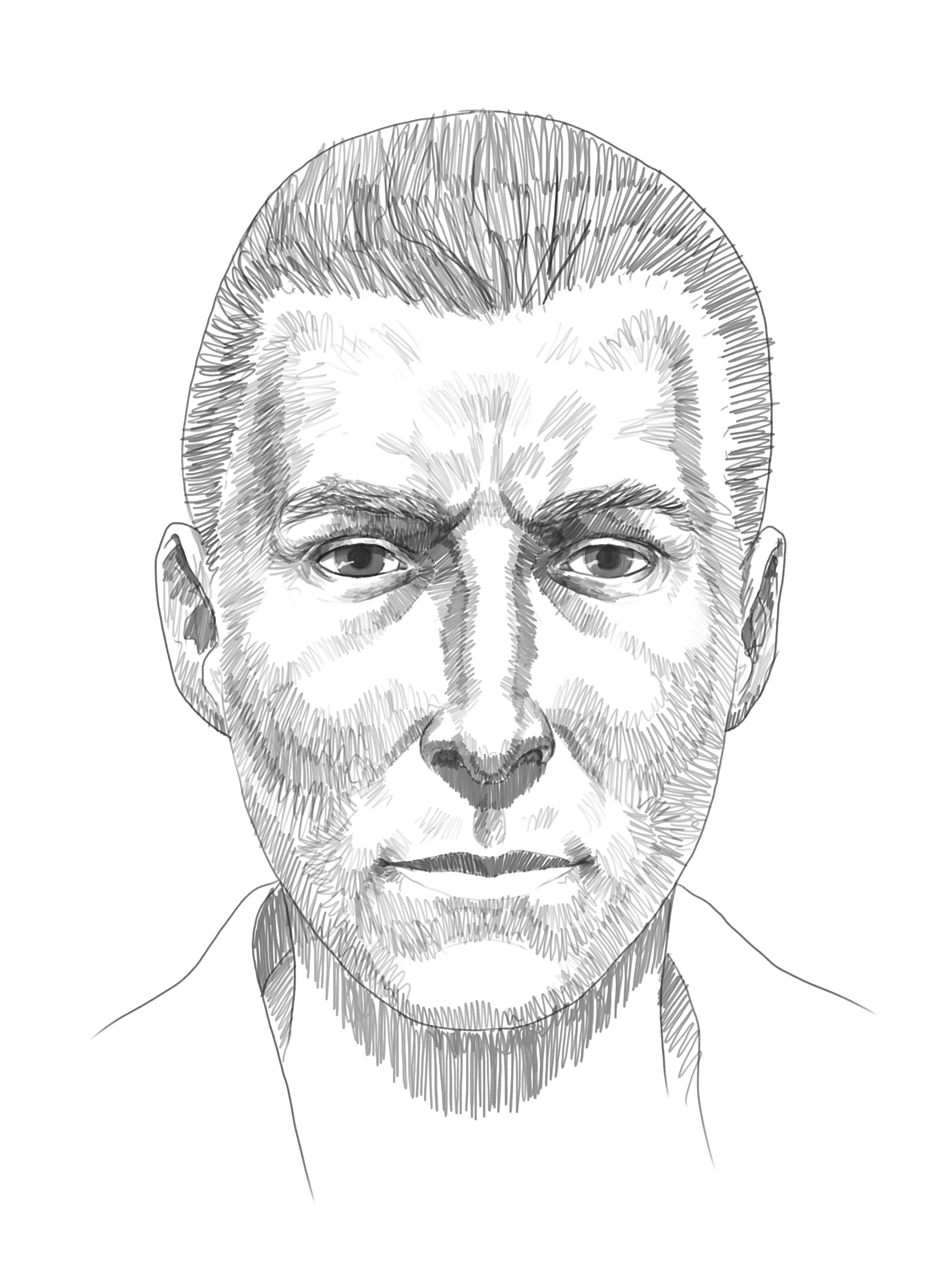 Name: Jacket
Hair Color: Blonde
Eye Color: Hazel
Age: ?
Height: 5' 11"
Build: Slender
Distinguishing Features: None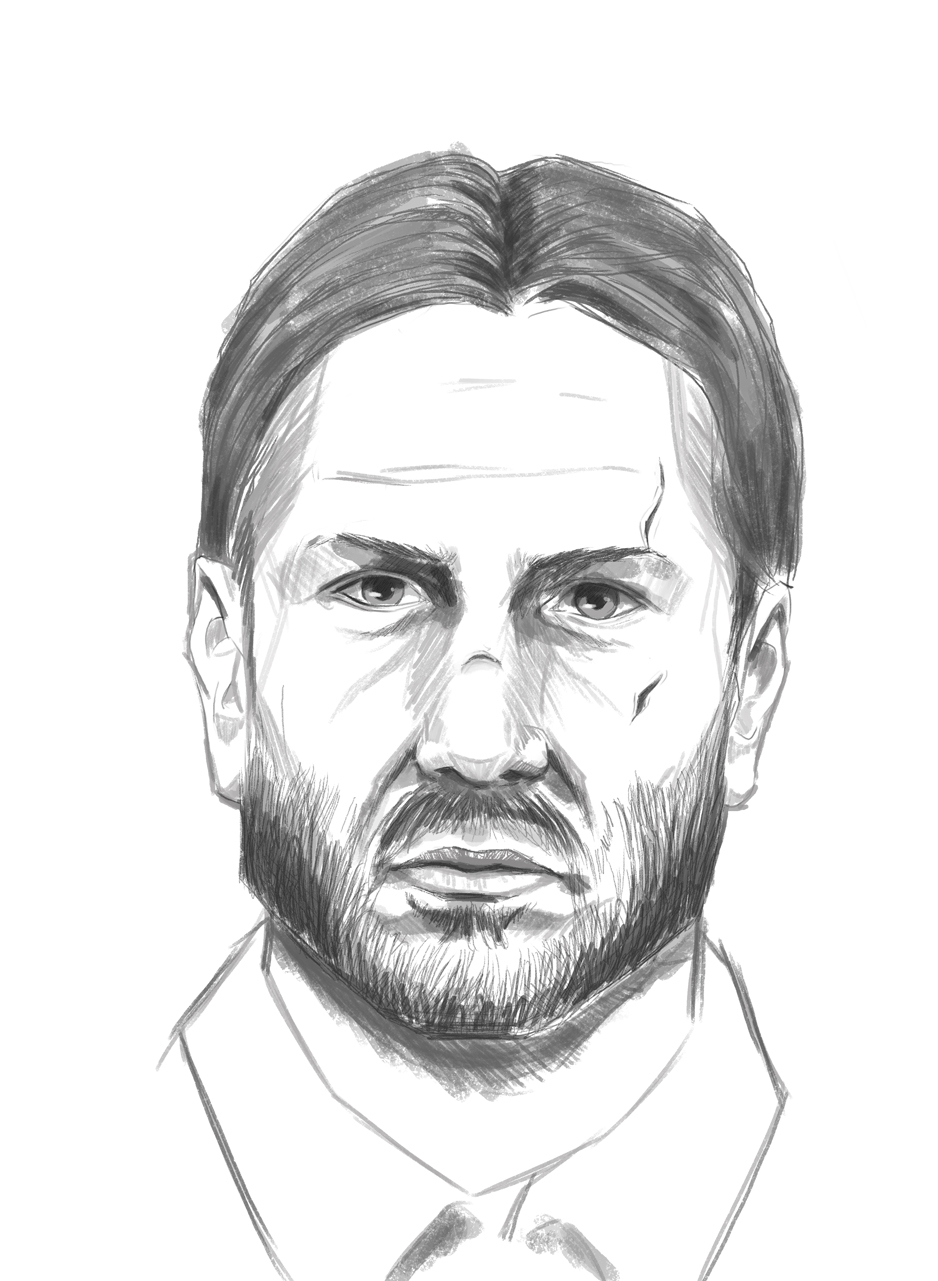 Name: John Wick
Hair Color: Black
Eye Color: Green
Age: 46
Height: 6' 1"
Build: Slender
Distinguishing Features: None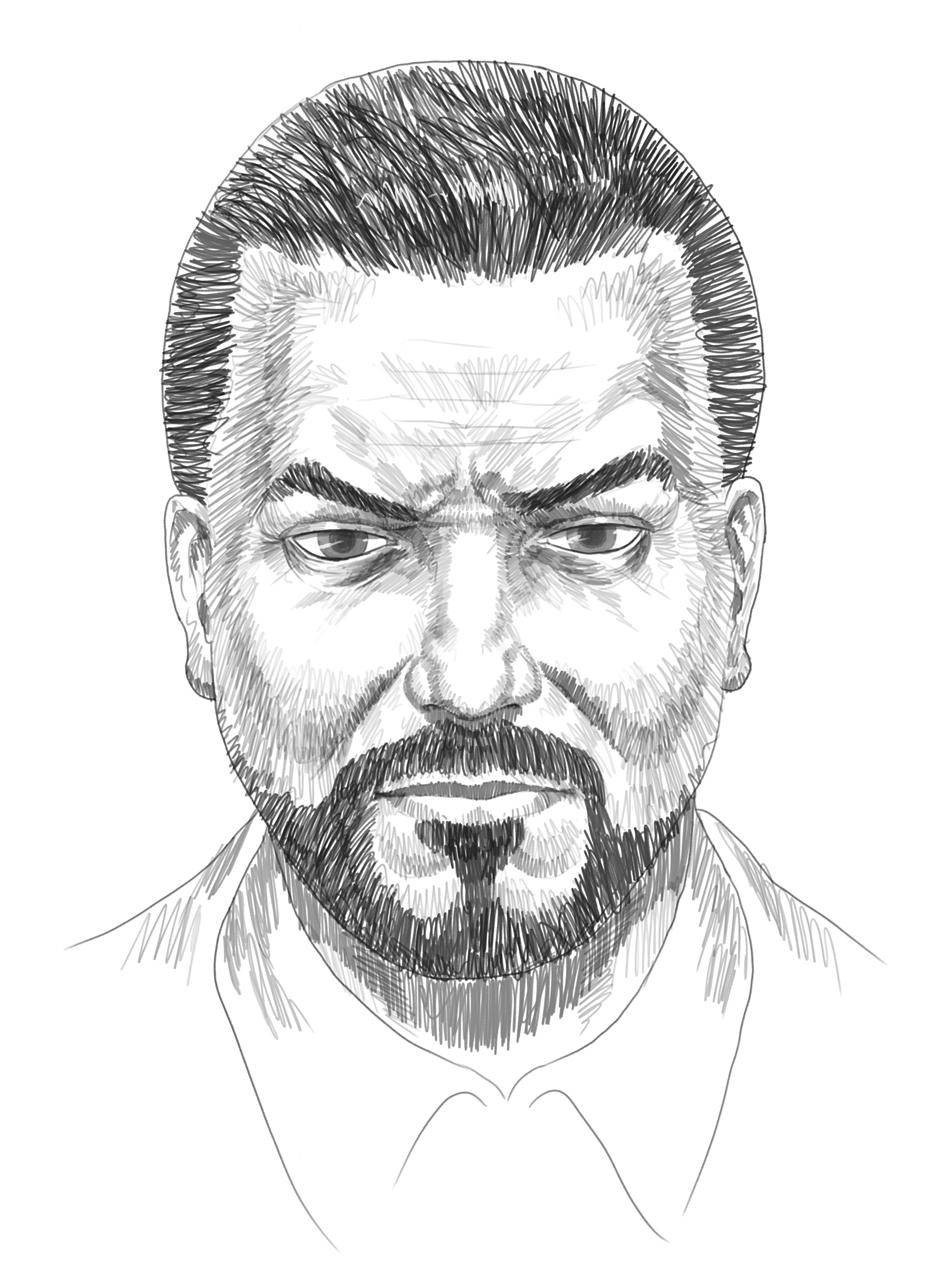 Name: Dragan
Hair Color: Brown
Eye Color: Amber
Age: 45
Height: 6' 0"
Build: Stocky
Distinguishing Features: None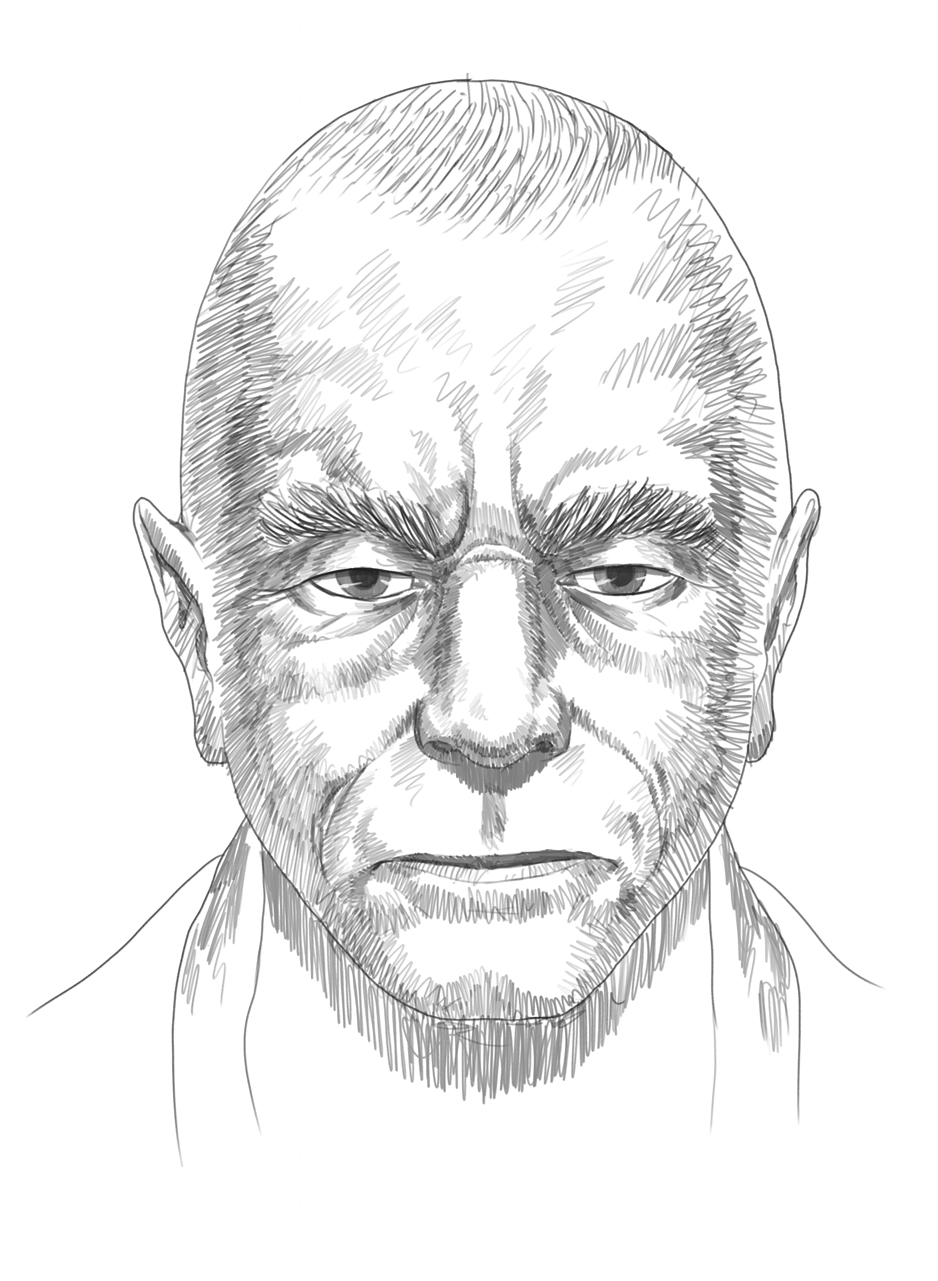 Name: Jiro
Hair Color: Grey
Eye Color: Blue
Age: 52
Height: 6' 2"
Build: Slender
Distinguishing Features: Yakuza tattoos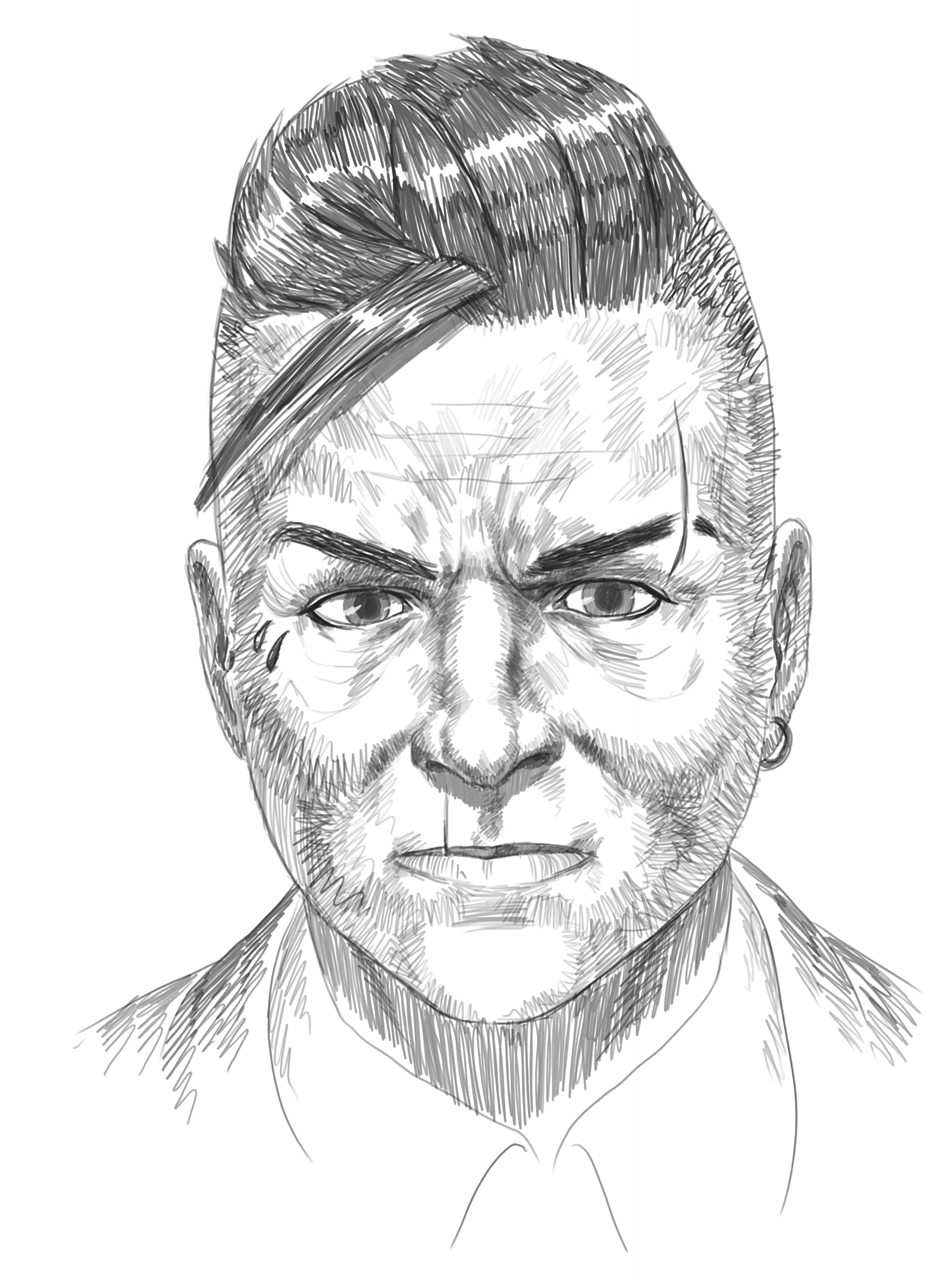 Name: Bonnie
Hair Color: Black
Eye Color: Light green
Age: 43
Height: 6' 3"
Build: Heavy set
Distinguishing Features: None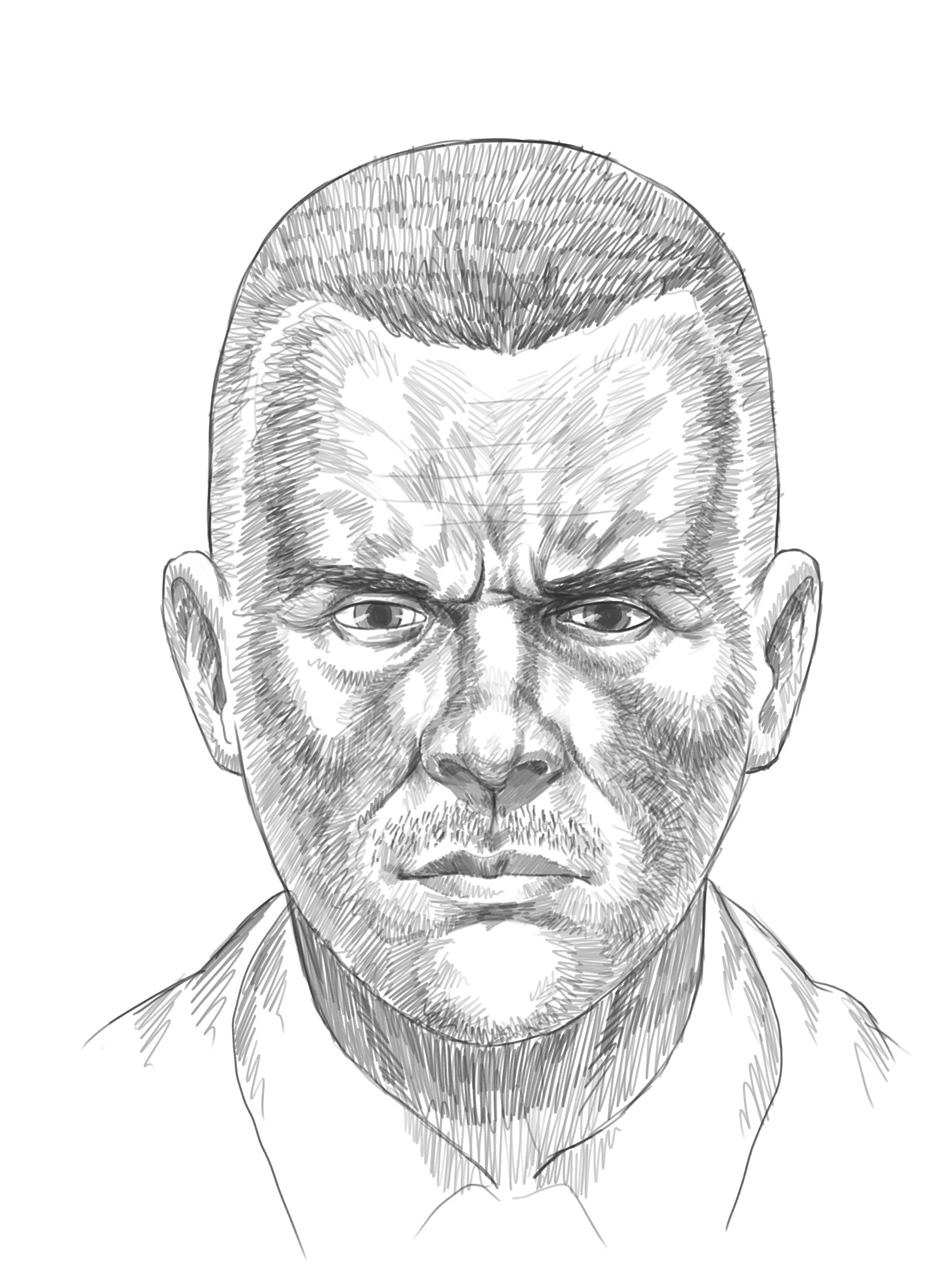 Name: Houston
Hair Color: Blonde
Eye Color: Hazel
Age: 31
Height: 6' 0"
Build: Slender
Distinguishing Features: None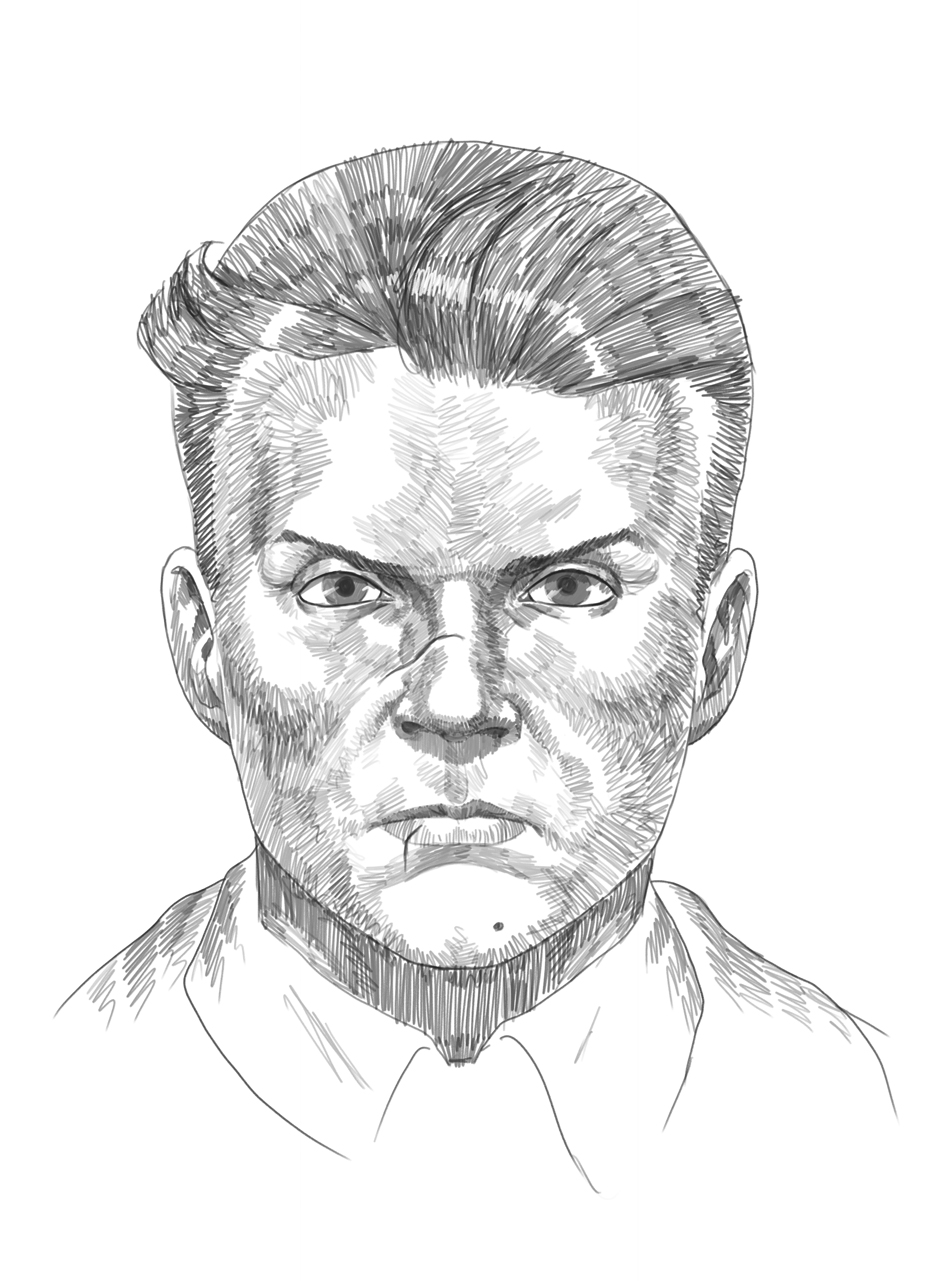 Name: Sokol
Hair Color: Blonde
Eye Color: Green
Age: 25
Height: 6' 2"
Build: Muscular
Distinguishing Features: None