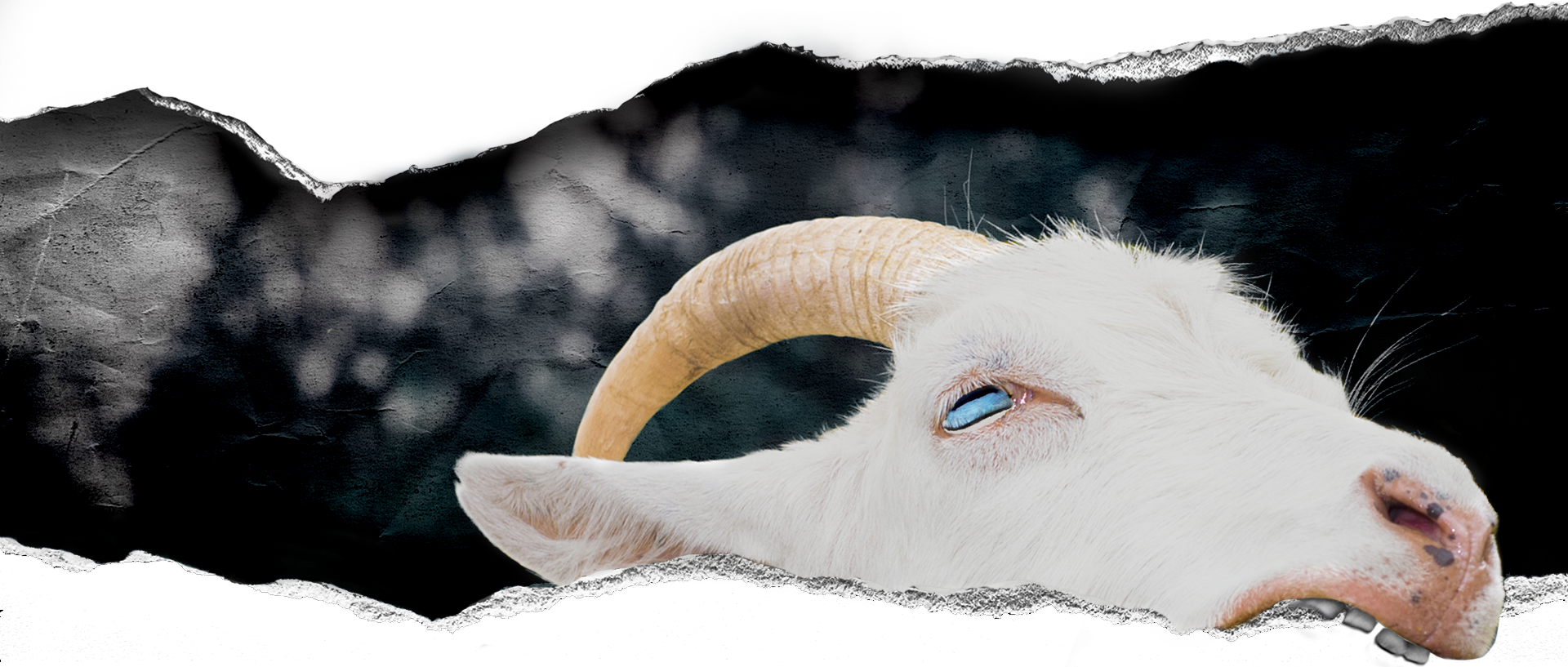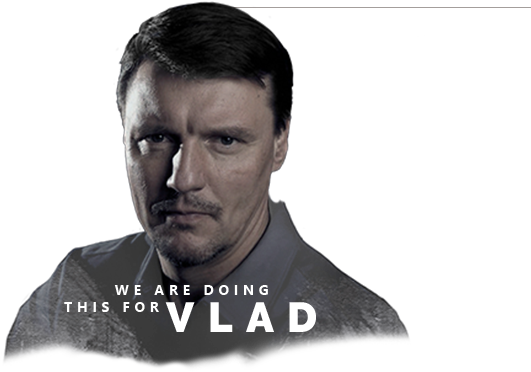 When the PAYDAY gang were ordered by Vlad to intercept a truck carrying cocaine, they expected to act as clean-up and collect the goods. Easy peasy. Or at least that's what they thought. But as they arrive on the scene and see the crashed truck, there is no cocaine packages in sight... only goats... and chaos...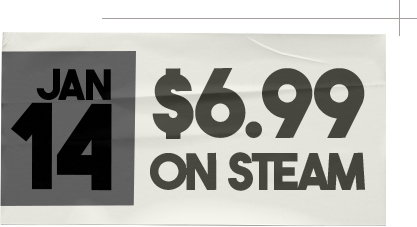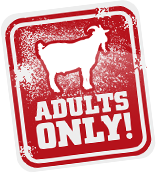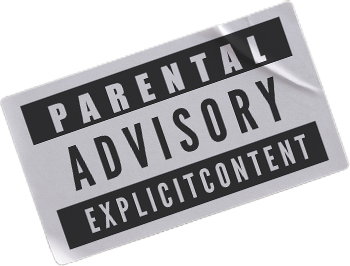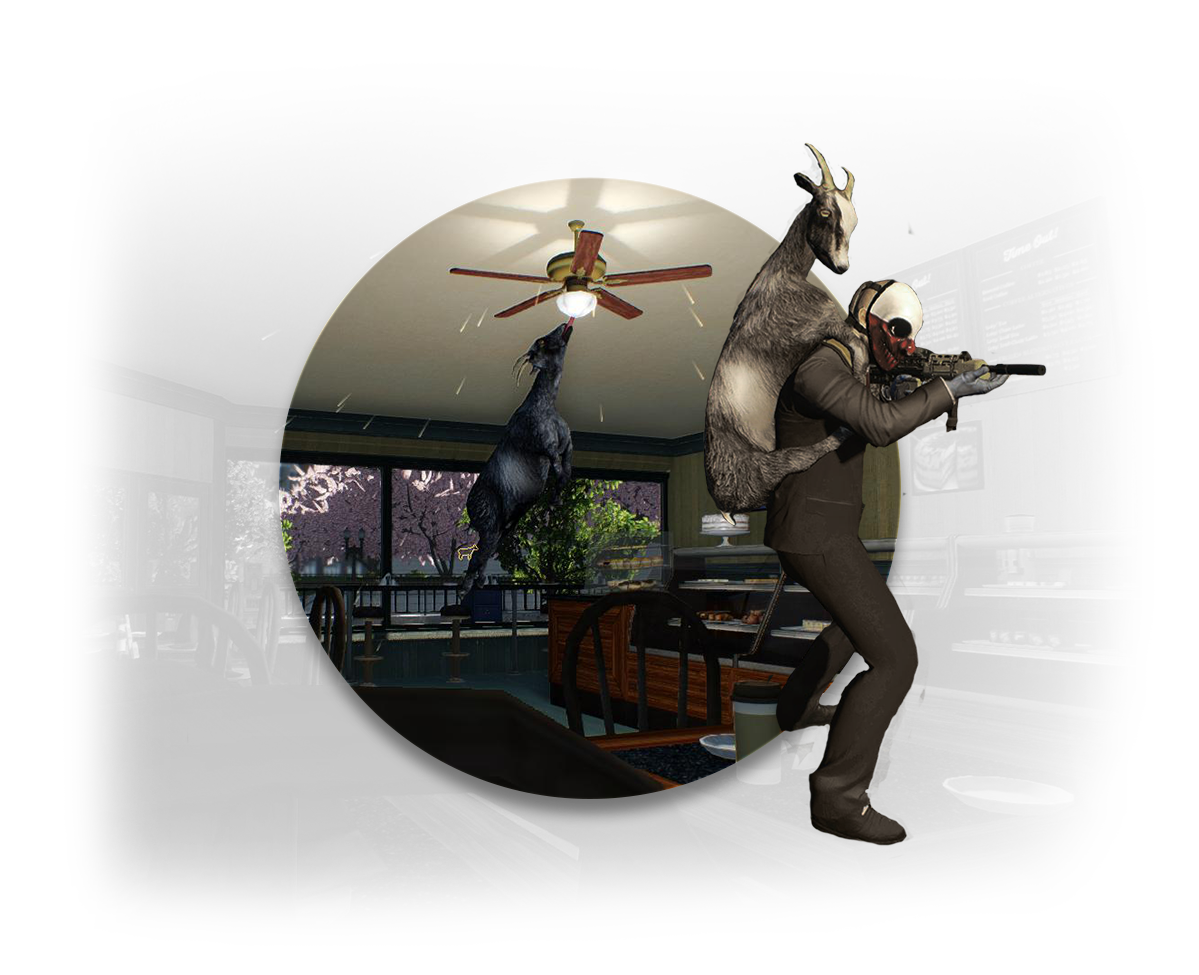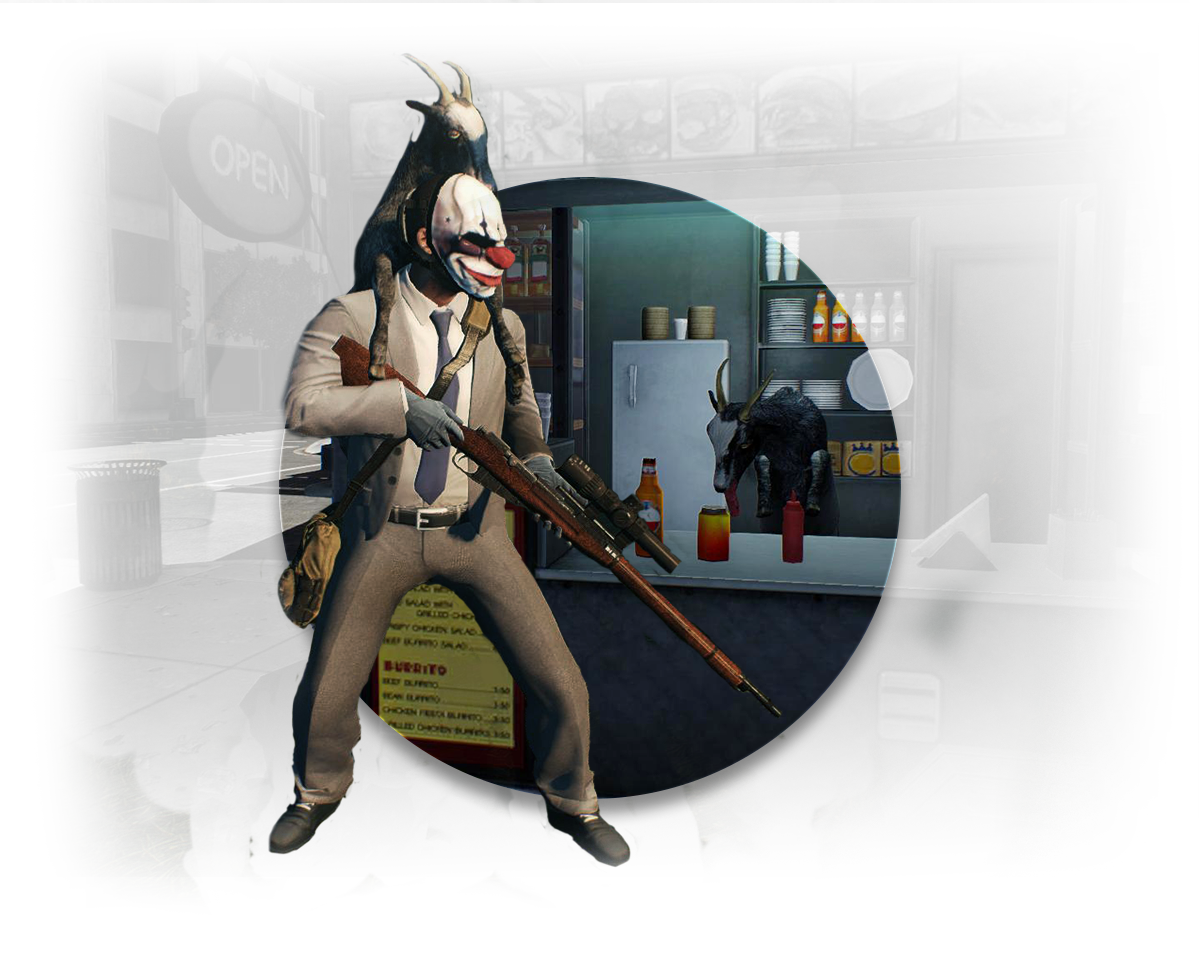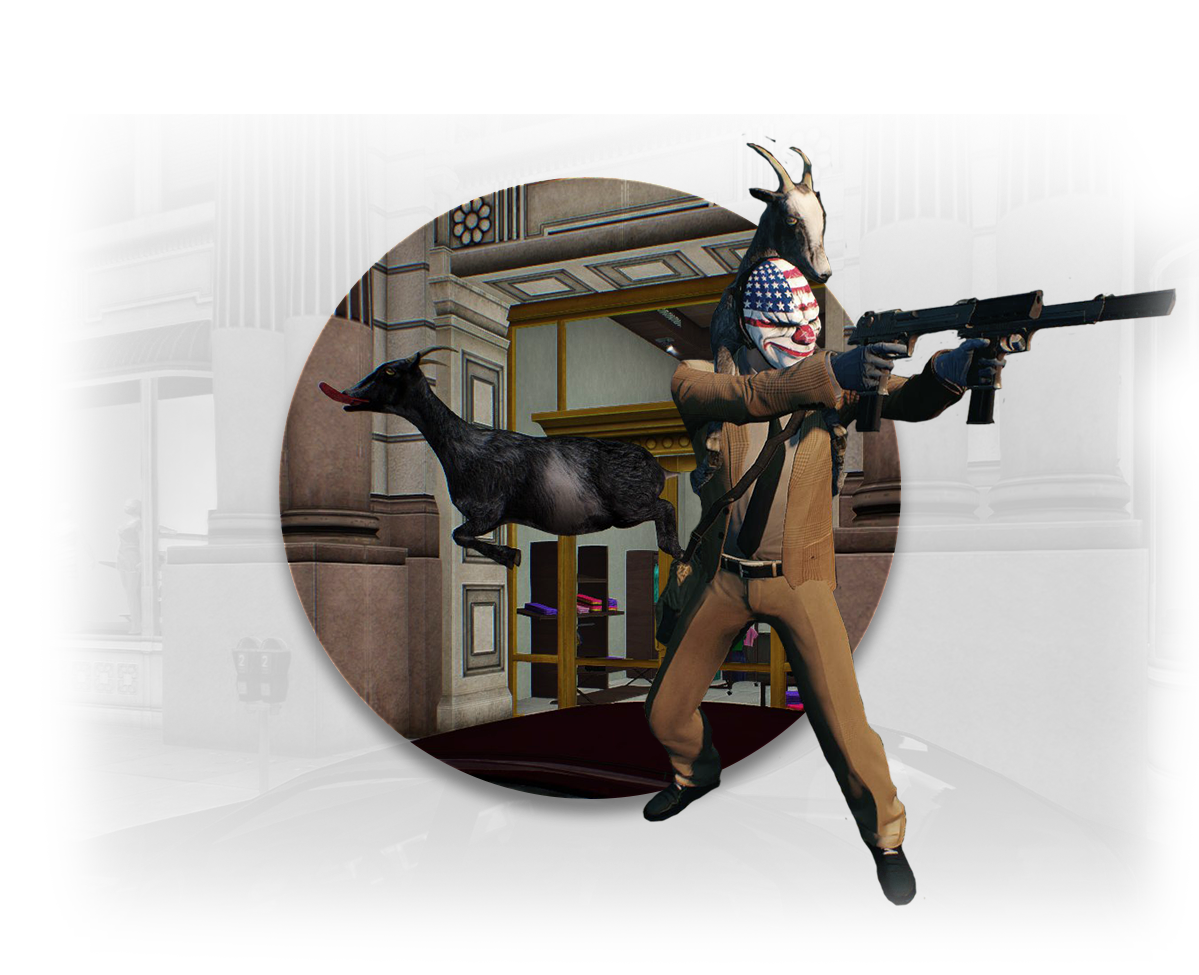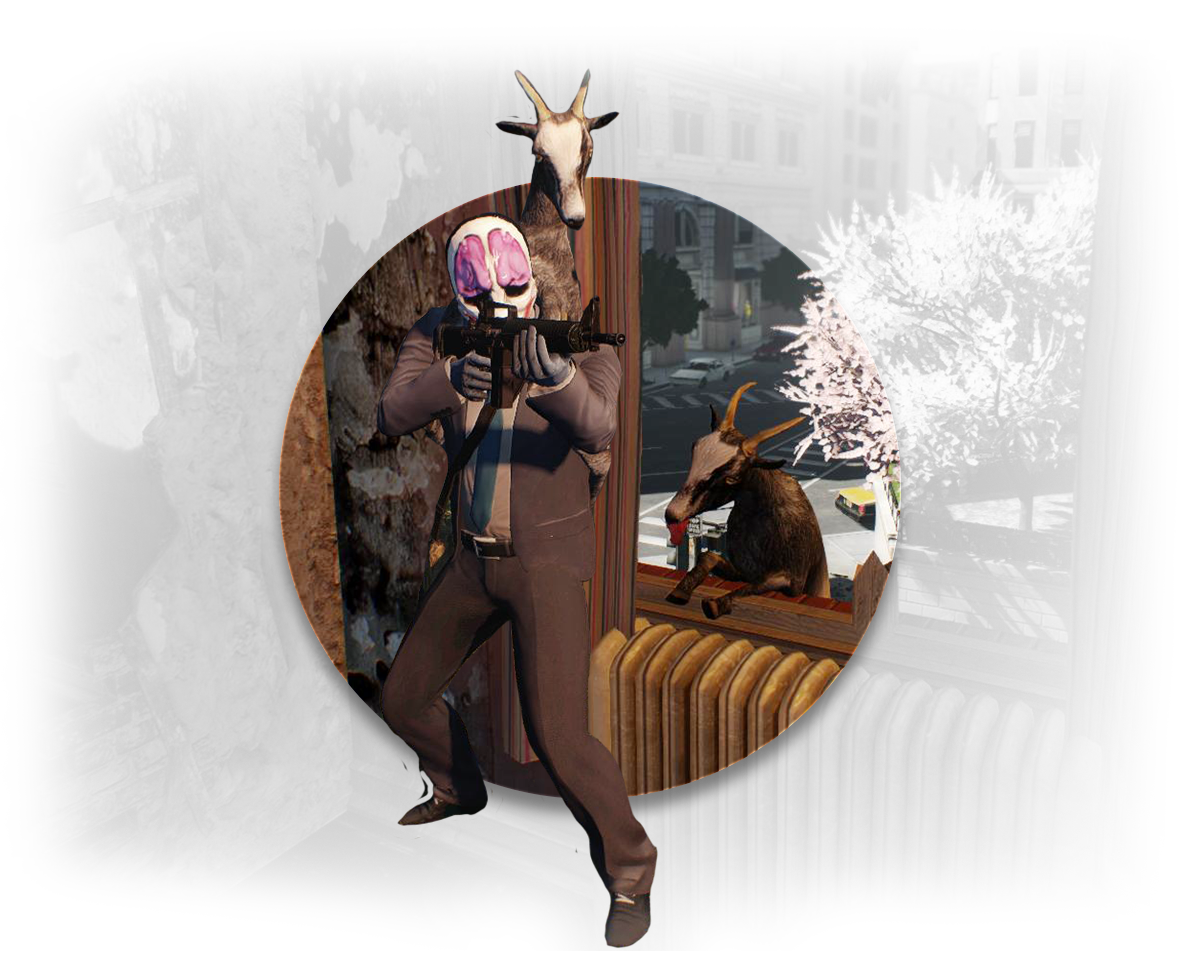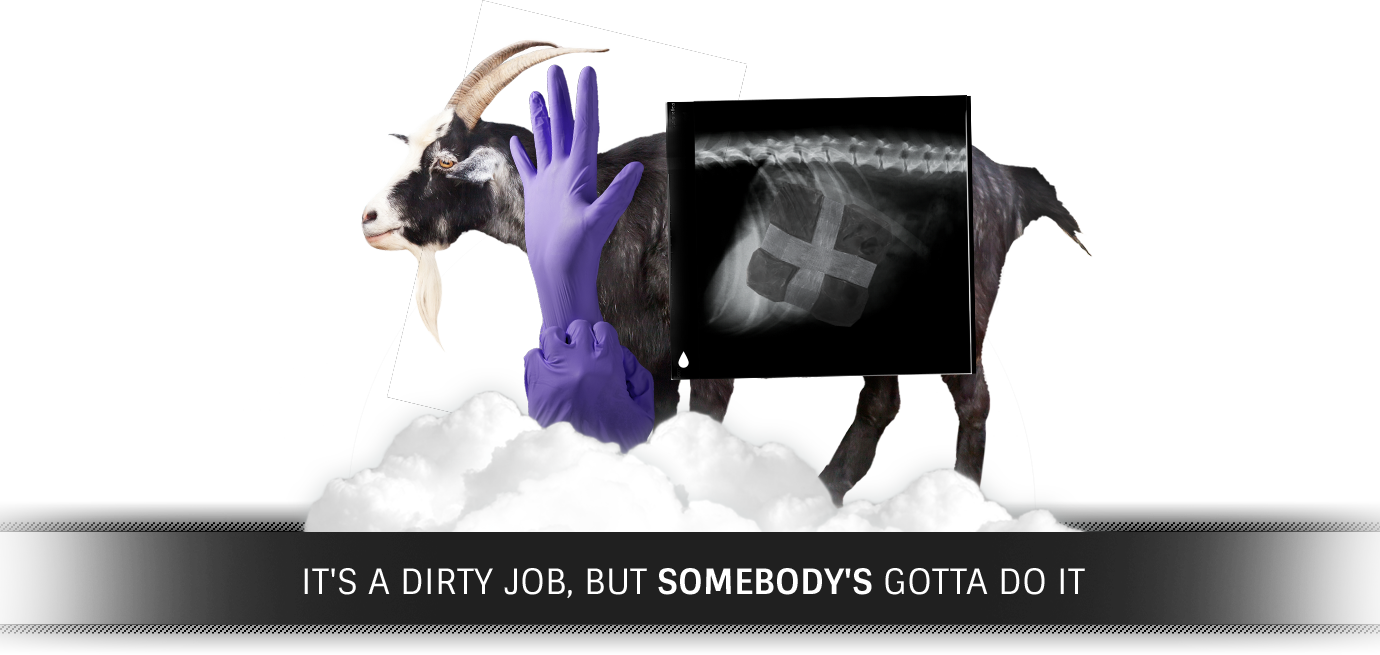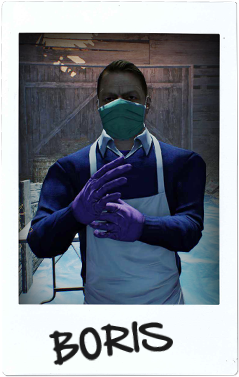 Deliver the Goats to Boris
Vlad's driver, Boris has drawn the lucky assignment of being "goat extractor". Get him the animals and he'll take care of the messy part - or at least that's what we're being told.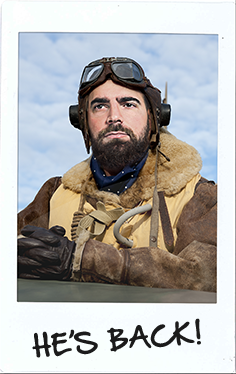 Wait for the Drunken Pilot
Vlad's brother-in-law is on standby with his plane if things would go south. Cross your fingers he's more sober than last time...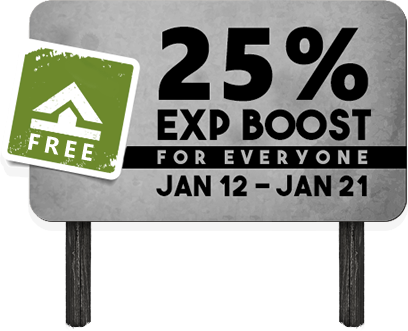 As a part of this awesome collaboration, Coffee Stain Studios have made a PAYDAY-inspired DLC for Goat Simulator. Check their DLC here!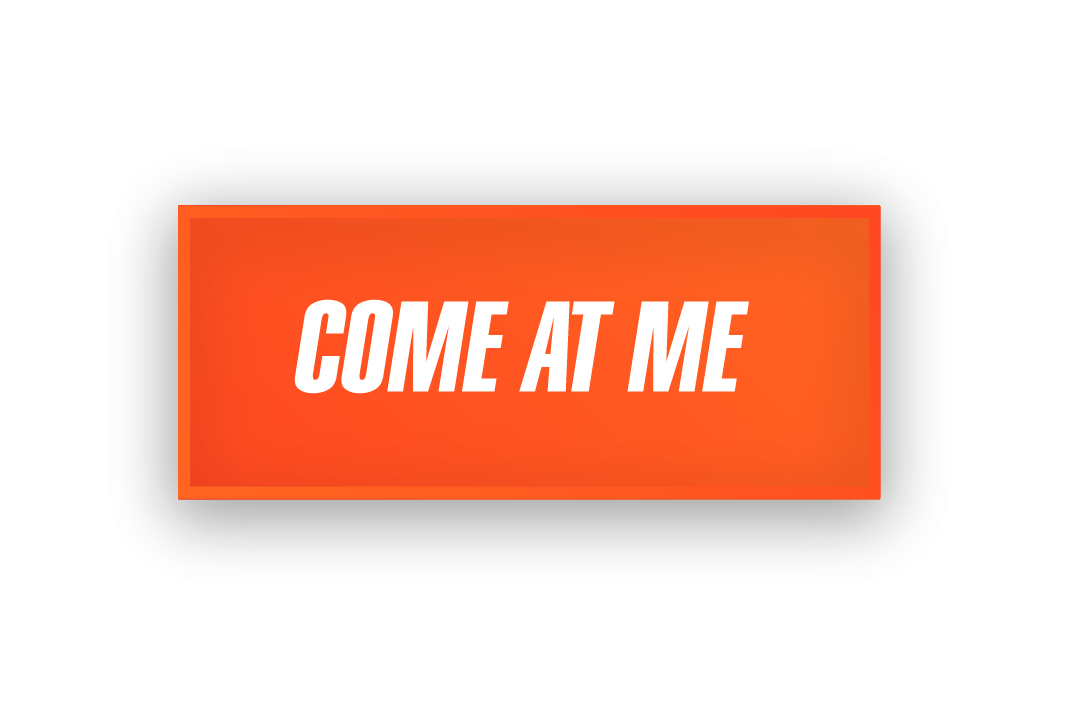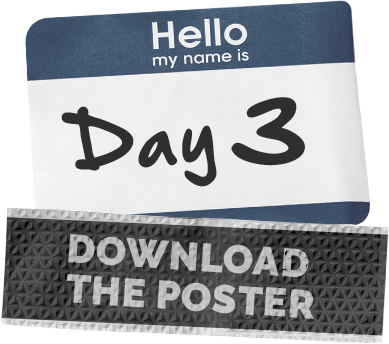 While we're on the subject of goats; have you heard about a Judas goat? That's a goat that leads the other goats to be slaughtered, while its own life is spared. Brilliant, right? What does this have to do with the GSPS 12G shotgun? You see, this particular shotgun has been an allied "friend" of the police for a long time - they love it. So, let's use that "friend" of theirs and turn it against them.



Bidents, tridents, who cares? They're basically pitch forks. If Poseidon and Lucifer can use them, so can we. When the cops show up to interrupt your heisting, show them that villager spirit and chase them away like they are Frankenstein's Monster.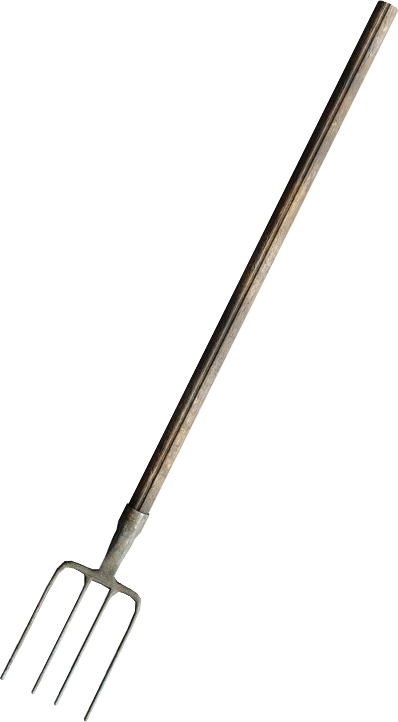 Don't let the rusty and worn appearance turn you off. A knife is always a knife - and some say an old knife ages just like a good wine (no one has probably ever said that). Try it out and you'll see things will bleed.



Did you know that Sheep shearing is considered a sport? Maybe we should invent a new sport: cop shearing? No? Why not? Whatever . . . use them however you see fit, I guess . . .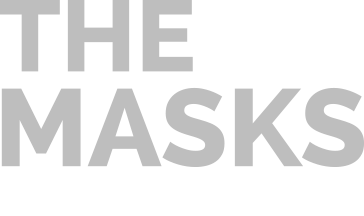 "Goat Simulator makes you think of words like 'unexpected' and 'chaotic'. A collaboration between PAYDAY and Goat Sim is 'unexpected' and 'chaotic' - by the power of two! Inspired by these values I've made two new, distinctively different tracks inspired by complextro. It's chaotic and filled with unexpected twists and turns - but always intense and adrenaline fueled. Always PAYDAY! Enjoy!"

Pounce - Simon Viklund

Screech - Simon Viklund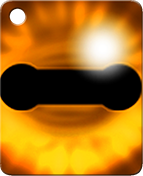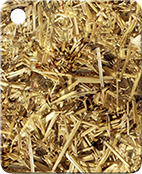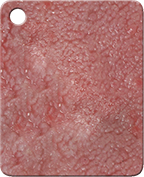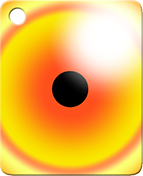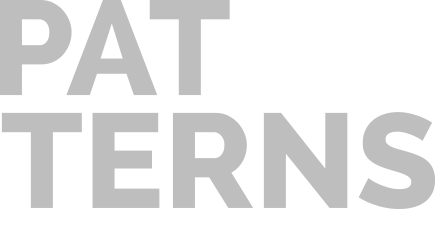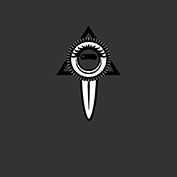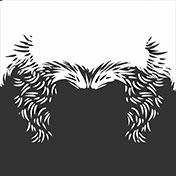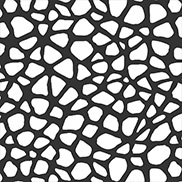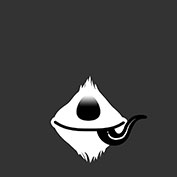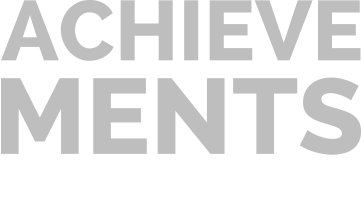 Goat in 60 Seconds
In the first day of the Goat Simulator heist, secure 6 goats in the escape truck within 1 minute of it arriving. Unlocks the "Scout Goat" mask, "Goat Eye" material and "Giraffe" pattern.

BAAaa... BANG... aaAAH
In the Goat Simulator heist, throw a goat in the air, kill one enemy and catch the goat before it lands. Unlocks the "Wet Goat" mask, "Hay" material and "Goat Face" pattern

Coffee Stain
Complete the Goat Simulator heist on the Death Wish difficulty

Hazzard County
Complete the second day of the Goat Simulator heist within 6 minutes from when the escape car is available. Unlocks the "Goat Goat" mask, "Flamingo Eye" material and "Illumigoati" pattern.

Farmer Miserable
In the second day of the Goat Simulator heist, send all goats in separate cages. Unlocks the "Slick Goat" mask, "Tongue" material and "Fur" pattern.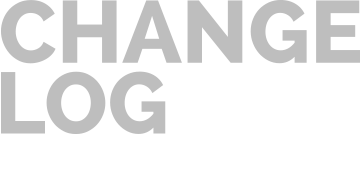 - Increased the performance of all heists by optimizing the textures of all in-game characters
- Fixed an issue where players would receive money reward for certain objective bags, i.e parachutes and ingredients
- Fixed an issue with the animations for AMR-16 and AK Rifle
- Fixed a graphical issue with the UAR Rifle
- Fixed a crash that could occur when downed by a cloaker
- Fixed a graphical issue when using ultra wide screen